Sports betting in Australia
Sports betting is a hugely popular past-time in Australia, with it combining two of our great passions. No nation loves sports betting as much as Australia and our industry is as diverse as they come, with odds offered on everything from lawn bowls to the NFL.
For many years in Australian sports betting it was the AFL and NRL in the winter and cricket and tennis in the summer, but these days American competitions like the NBA and NFL, international soccer competitions like the English Premier League and La Liga and many other major events also draw a lot of interest.
Horse racing also plays a major role in Australian sports betting, with NSW and Victorian events largely considered to be among the best in the business. The two glittering stars on the racing calendar down under are the Melbourne Cup and the Championships.
So it doesn't take a genius to work out that sports betting is a pretty big deal in Australia. From football and soccer multis to cricket and tennis exotics to American and European sports, we as a nation will have a flutter on just about any code from any country worldwide.
With so much demand for so many different pursuits, leading Australian bookmakers can't help but offer thousands of wide-ranging sports betting markets seven days a week. Let us guide you through the near-endless options available at our top betting sites and show you how to get the most out of your Aussie dollar when having a punt on your favourite sports.

This is my table
Best sports betting sites in Australia
There are several things you need to look out for when choosing an online bookmaker. A big spread of betting markets across all popular sports is an absolute must, but that's only one part of the puzzle.
When checking out an sports betting option, ask yourself these questions:
Is it licensed and regulated by an Australian state or territory gaming authority?
Does it use certified SSL (Secure Socket Layer) digital encryptions to protect your cash and personal details?
Does it support a range of fast and secure banking options for sports betting deposits and withdrawals?
Can customers rely on 24/7 support with dedicated hotlines for sports and racing enquiries?
Does it offer competitive odds on all major markets?
Fortunately, you don't need to go far to find safe online betting operators that meet each of these key criteria. We at BettingSite.com.au only recommend sports bookies we trust with our own hard-earned cash, and each of these industry leaders fits the bill.
Palmerbet
The Palmer name has a long and well-respected association with New South Wales racing, but Palmerbet is no one-trick pony. The 100% Australian-owned and operated bookie runs markets on everything from athletics to yacht racing, with a very healthy focus on Australian football and European soccer matches. If you want consistently superior odds, particularly on racing, Palmerbet could the best sports bookie for you.com. You can find our more information about Palmerbet in our review.
Bet365
One of Britain's great success stories, Bet365 was born in a Portakabin in Stoke-on-Trent and has grown to become one of the world's biggest and best online betting networks. This is the place to go if you want an exhaustive collection of soccer betting markets from Asia, Australia, Europe, South America and the United States, not to mention live streams from many of the most popular football leagues worldwide. Bet365 is the self-proclaimed World's Favourite Bookmaker and with good reason, with their product proving to be very popular all over the world.
Neds
One of the newer entries into the sports betting landscape down under, Neds.com.au is very popular for sports betting. Their "Toolbox" is a first-rate product full of goodies, while they offer extensive markets on both Australian sports and International events. As a sports betting option, Neds is definitely a bookmaker you should have an account with. You can find out more information about this Dean Shannon-founded bookie in our comprehensive Neds Review.
Top sports betting markets
From the wildly popular to the downright obscure, the best sports betting options operate markets on just about every sport imaginable. These are some of the biggest drawers at our trusted online and mobile bookies. Often, all it takes for sports betting surrounding a certain league or competition to explode down under is a successful Australian to be playing. For instance Andrew Bogut was the no.1 draft pick and title winner in the NBA, with the sport soaring in popularity as a result.
Australian rules football
AFL betting offers enormous diversity, with in excess of 100 matchday markets available for every game and huge futures options for end-of-season events such as the AFL Grand Final, the Brownlow Medal and the Coleman Medal. State football leagues such as the VFL, SANFL and WAFL also see plenty of action.
Rugby league
While AFL dominates the southern states, in NSW and Queensland it's all about the National Rugby League. Major NRL and State of Origin betting markets include head-to-head, first tryscorer, winning margin and line bets, while NRL Premiership outrights and Dally M futures offer huge value for punters who get in early. The State of Origin is the jewel in the NRL crown, with the NSW v QLD clash featuring the best players from each state in a three match series. Origin is truly one of the major sports betting events in Australia and has featured some of the most iconic fights in rugby league.
Rugby union
While it might not have the same following as Aussie rules, rugby league, or even soccer, rugby union still has plenty to offer sports fans and punters alike. Super Rugby is the premier league for Australian clubs and features top teams from as far abroad as South Africa and Argentina, but the international scene is where the game is at its very best. The Wallabies take on the All Blacks, Springboks and Pumas every year in the Rugby Championship, while the Rugby World Cup has gone from strength to strength since its 1987 launch.
Soccer
With a gobsmacking range of markets running for hundreds of leagues and tournaments all year round, 'The Beautiful Game' boasts the richest, most diverse betting scene of all sports. A-League, English Premier League, Major League Soccer, La Liga, Serie A, Bundesliga, FIFA World Cup, the Euros – take your pick. The best bookies to bet on soccer include Unibet, Ladbrokes and Neds, with all offering superb products on various leagues around the world, including our very own A-League and major international events like the Asian Cup, which is due in 2023 and will feature the Socceroos. Read our guide on the best soccer betting sites for more information about wagering on games from Australia.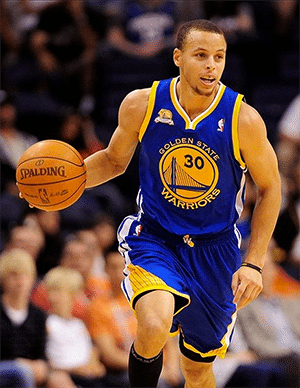 Basketball
American sports have gathered a strong following in Australia in recent years, and none more so than basketball. Online bookies promote loads of NBA betting specials throughout the preseason, regular season and finals series, while there is also plenty of love for the Euro basketball leagues and the Australian NBL. WNBL betting is also popular in Australia, with interest growing in the top female basketball league all the time.
American football
Punters can enjoy a broad selection of head-to-head markets, money lines, first basket bets and many more player props for all NFL games, Super Bowls and major college football fixtures. If you're partial to a multi bet, the best NFL betting sites run a number of parlay promos throughout the regular season.
Tennis
Both the ATP and WTP tours can claim a steady following year-round, but it's during the Grand Slams that tennis betting really hits top gear. Punters can indulge in stacks of Australian Open, French Open, US Open and Wimbledon betting markets every year, especially for the hotly contested men's and women's singles titles. In Australia, during our home slam, tennis takes front and centre in sports betting, with this held in January each year.
Greyhound racing
There are a number of great greyhound racing betting sites in Australia, with it the second biggest racing code, behind horse racing. Greyhound racing happens all over Australia despite the industry being plagued with multiple claims of animal cruelty and corruption. The standard of Australian greyhound racing is probably the highest in the world, with many dogs being exported elsewhere to race and breed.
Cricket
Perhaps only soccer comes with a more expansive range of betting options than cricket. Test matches, ODI series, T20 cricket and the myriad first-class and domestic limited-overs competitions in play worldwide provide huge punting opportunities all year round. Cricket betting is very popular at Australian sports betting companies, while it also draws in a huge base from India, Pakistan and the United Kingdom. Cricket has been through major upheaval during covid-19 with many scheduled matches abandoned or delayed, however there has been some play. However as always fans are looking forward to events like the Ashes. Australia is now captained by Patrick Cummins, following Tim Paine being embroiled in a dick pic scandal.
Golf
Much like tennis, golf betting enjoys massive peaks during the US Masters, the British Open Championship, the US Open and the US PGA Championship. There are many more high-profile tournaments besides the majors, however, as international team events such as the Ryder Cup and the Presidents Cup also do a roaring trade. Golf betting is most common during the majors, however it does have many dedicated punters, who follow the sport year round. It really does pay to know golf and its intracacies if you are going to bet on it.
Formula 1:
While it's not as prominent as it used to be, F1 racing still has its fans, and attracts huge sponsorship dollars. The World Championships compromises of over 20 Grand Prix events held all around the world and includes renowned drivers like Australia's Daniel Ricciardo.
Mixed martial arts
The rise and rise of the Ultimate Fighting Championship has transformed MMA from an intriguing sideshow into one of the world's fastest-growing sports. UFC betting offers a suitably exciting set of straight wagers, exotics and props to match, especially for those star-studded UFC Main Event cards. The biggest name in MMA is Connor McGregor, but his star has faded in recent times. Aussies to feature prominently in the UFC include Alex Volkanovski and Tai Tuivasa.
eSports betting:
Betting on esports is growing every day, with Asia the biggest driver in this growth. Most of the bigger sports betting companies feature extensive markets on esports betting, with some of the popular games being played in 2019 including League of Legends, Call of Duty, Dota 2 and World of Warcraft. Australia does have several professional leagues, but in comparison to the overseas talent we are a long way behind. In Australia though there is a growing love of betting on esports, with it proving a fast-paced fun betting medium.
Baseball betting:
Arguably the no.1 punting sport in the USA, baseball betting is centred around the Major League Baseball competition, although there are various leagues around the globe. Baseball betting ramps up around World Series time, with there even a loyal cohort of baseball fans within Australia. Many of the top online bookmakers in Australia, will run promotions surrounding baseball matches. The local baseball league in Australia is known as the Australian Baseball League.
Poker:
While we are willing to debate whether poker is actually a sport, it is officially regarded as one and has been considered as an event by the Olympic Games. Poker in Australia is headlined by the Aussie Millions at Crown Casino in Melbourne each year, although events like the World Series of Poker dominate the world stage. Online poker is banned in Australia, although millions of dollars are wagered illegally at offshore online poker sites yearly.
Sports betting – Types of bet
If you've never made a sports bet online before, the sheer weight of options can be overwhelming at first. Many are self explanatory, but others aren't quite so easy to work out at a glance. Here is a quick outline of the most popular betting categories offered by top sports betting companies.
Head-to-head
This is your bread and butter bet. All you have to do is pick which team, player, fighter, racer, or miscellaneous competitor will win any given contest. Simple enough, but never as easy as it sounds. In sports where tied results are common, such as soccer and Test cricket, this is offered as a win-draw-win market.
Handicaps and line bets
In handicap betting, a particular team or outcome is given a par score which must be met or exceeded in order to win. For example: if GWS Giants have a -12.5 points line, the bet only pays if they win by at least 13 points. There are also over/under lines for things like the number of match goals in soccer and first innings totals in cricket.
Exotics
This category covers a wide variety of betting options that don't rely solely on the overall outcome of a contest. These can be as common as the set betting markets in tennis, or as niche as the total number of corner kicks conceded in a soccer match.
Player props
Many sports feature exotic bets (also known as 'proposition bets' or 'props') that focus specifically on the performance or accomplishments of individual players. The first goalscorer markets in football betting are prime examples, as are the top runscorer, top wicket-taker and man of the match wagers in cricket.
Double bets
Soccer bookies have a special fondness for tying two single bets together to form a doubles market, which only pays when both halves of the wager get up. For example: a half-time/full-time bet on Manchester United/Manchester United wins only if the Red Devils lead at both the halfway mark and at the final whistle.
Future markets
Sports bookies often put up early odds for events that won't be decided for several weeks, months, or even years. This is most common with major international tournaments such as the FIFA World Cup soccer, where you can bet on the outright winner, finalists, group qualifiers, top goalscorer and many more potential outcomes before the finals even begin.
Multi bets
Multiple bets, or parlays, feature several single wagers combined into one. All 'legs', as they are commonly known, must win in order for the multi wager to pay; if even one leg fails, the bet loses. These are hugely popular, especially footy multis and soccer multis, as the extra risk also means far greater rewards.
Which online bookies offer live sports streaming?
Don't have Foxtel or Optus Sport? Away from home and can't get to a TV? You're in luck, because a number of Australian sports betting sites provide a live streaming service so you can watch your favourite sports in real time on PC, Mac and mobile.
Bet365 – This is the place to go for live soccer streams from Europe, South America, the UK and the USA, as well as basketball, tennis, darts, volleyball, ice hockey and much more.
Sports betting laws in Australia
Australian has a regulated sports betting industry, so by the letter of the law, it is perfectly legal to bet on sports down under. The only restriction placed on betting companies is that they must hold a valid license from an Australian regulator — with most online bookies having their seal of approval from the Northern Territory Gambling Commission.
Be aware that there are many offshore sports betting sites that target Australians and are unlicensed here, which means they are operating illegally. While the reality is that most of these sites are legit and will pay out, you really do need to be careful when punting with these companies. Do your home work by reading bookie reviews and other customer feedback before taking the plunge.
Sports betting in each Australian state
Australians states all have a branch of their local government which handles the regulation of all forms of gambling in their jurisdiction, including land-based casinos, land-based wagering operations and their online counterparts. Because there are no legal online casinos or pokies sites these are not mentioned in state laws. Read our comprehensive sports betting guides for each Australian state.