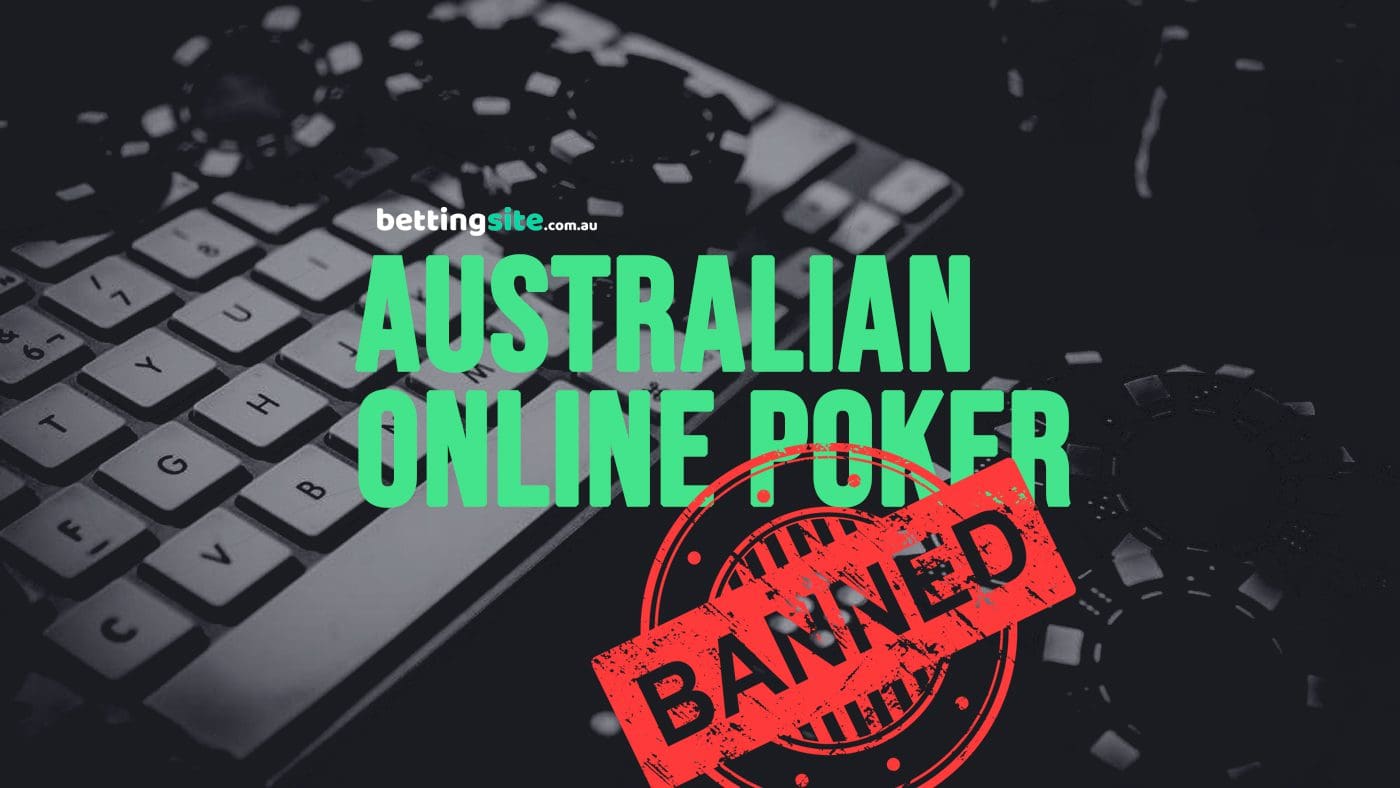 Online Poker in Australia was banned from September 2017 after the 2016 IGA Amendment Bill passed the Senate.
This means that the estimated million Pokerstars players with account from Australia can no longer play online poker. It has forced them to look at other sites that specialise in operating in illegal markets.
The Australian Online Poker Association fought bravely to save the game, but ultimately it was not enough, although since the announcement they have vowed to fight on to have it legalised, with professionals such as Jackie Glazier coming out in support of the game.
---
The legal status of online poker
The Interactive Gambling Act 2001 banned online casino and poker operators in Australia from servicing Australians. But due to the language, poker sites based overseas remained open to Aussie gamblers.
But in 2015, the former NSW Premier, Barry O'Farrell realised that while Australians were spending a lot of money online, it was going overseas. To put a cap on the outflow of money, he produced the Review of Illegal Offshore Wagering report.
The review categorises online poker as a game which is played against the house despite being a peer to peer game.
But unfortunately for poker players, when legislators drafted the Interactive Gambling Amendment Bill 2016 to stop Aussies from playing at offshore sites they were unaware of the differing nature and grouped the game as one which incurs a loss.
The bill, introduced by Human Services Minister, Alan Tudge, was presented to the House of Representatives for debate. It proceeded to the Senate where one Senator, who did his research, attempted to fight the bill. Senator David Leyonhjlem introduced a secondary amendment to exclude online poker (and internet blackjack) from the bill.
Although he failed, he has successfully launched a public inquiry into online poker. A hearing has taken place, with several supporters for the regulation of online poker showing up. The Participation of Australians in Online Poker inquiry report is expected to be delivered by September 14.
The Interactive Gambling Act 2001 remains to be the governing law until the amending bill is enforced. Still, the impending bill has meant a number of Internet poker operators, including 888Poker, have already left the Australian market.
---
Best places to play poker
Australians looking to play poker can head to a range of land-based venues including Crown Resorts Melbourne, which hosts the coveted Aussies Millions tournament and the Star Sydney, which offers the WSOP International Circuit. Australian pubs also host a range of poker nights which you can join if you aren't ready for the big leagues.
PokerStars left the market prior to the ban. The Internet poker site is owned by the Stars Group (formerly known as Amaya) and is considered to have one of the biggest and best poker rooms in the world. The company has warned Australian players via email that it will be exiting the market when the new legislation is enforced.
Perhaps the coolest thing about playing online poker was there was always that slim possibility you would fight your way through satellites and find your way into something like the World Series of Poker.
At PokerStars, you can find a huge range of tournaments and cash games, as well as 24/7 customer support and safe deposits and withdrawals. Players can pick from play money games to polish off skills or verse other players around the world with real cash. A huge range of poker variants is on offer, including the games listed below.
Twitch users can also subscribe to PokerStars' channel. The PokerStars Twitch.tv channel offers live streams of the biggest online tournaments, as well as episodes of the European Poker Tour and more.
---
Web play and mobile apps for poker
As we have already mentioned, online poker is operating in a grey area. PokerStars still serves Australian players via their downloadable PC and Mac software. The software is available to download to your desktop and you can then create an account. Personal and financial details entered are protected by the latest security encryption technology.
There is also an app available to both Apple and Android smartphone and tablet users, featuring a mobile cashier and the ability to play on the go. The popular poker site also offers a mobile browser option if you don't want an app on your home screen.
---
Popular poker variants
There are several poker variants available at land-based casinos, pubs and online.
Internet poker rooms offer low limit and high limit options, from the popular Texas Hold'em variant to the unique mixed games.
See below for what's on offer at land-based and online poker rooms.
Texas Hold'em:
As we mentioned above, Texas Hold'em is incredibly popular. It requires players to create the best hand with the two cards dealt and the five community cards. The first three community cards are known as the flop, while the fourth is the turn and the fifth is the river.
Omaha:
While you get four cards in Omaha, you can only use two of the four, combined with the three community cards. The betting rounds are the same as in Texas Hold'em. The game is known for huge pots with lots of action. No Limit and Limit versions are available as well as Hi/Lo options – see below for more information.
Seven Card Stud:
In Seven Card Stud, you are dealt three cards with one face-up and two face-down. Betting commences with the player who has the lowest face-up card. Four more cards are dealt, with the first three face-up and the fourth face-down. Similarly to Hold'em, the main aim is to have the best five-card hand. There are other versions, including Six Card Stud and Five Card Stud.
Razz:
Razz is similar to Stud as you receive seven cards each, with the first two and the last cards all dealt face down. But players are aiming for the lowest hand possible to win – also you need to avoid hitting a pair.
Draw Poker:
In Draw Poker, the hand you are dealt is hidden from opponents and you get at least one chance to draw additional cards. Five-card Draw and Triple Draw are two common variants. Badugi is another Draw Poker variant available too.
Mixed Games:
Mixed Games are exactly what they sound like – multiple poker variants played in one game. H.O.R.S.E is one incredibly popular Mixed Game variant, which includes Hold'em, Omaha, Razz, Seven Card Stud, and Eight or Better (Hi-Lo). Another option is the 8-Game Mixed, which includes Limit 2-7 Triple Draw, Limit Hold'em, Limit Omaha 8 or Better, Razz, Limit 7 Card Stud, Limit 7 Card Stud Hi/Lo, No Limit Hold'em and Pot Limit Omaha.
---
Cash games and tournaments
PokerStars and other poker rooms offer tournaments and cash games, with a few differences between the formats.
Cash games are played at the one table, while tournaments can be played at either one table or multiple tables. Cash games vary in terms of buy-in amounts, while tournaments have a fixed amount. A player can quit cash games at any time and exchange the chips for cash. Tournaments, on the other hand, finish via knockout with players' winnings determined by their position.
Tournaments also include different formats, as detailed below.
Scheduled Tournaments: These type of tournaments involve multiple tables and mirror major tournaments, such as the World Series of Poker, as they are pre-planned with fixed buy-ins. Prize pools are determined by the number of registered players and all players receive the same amount of chips. Players are knocked out when they run out of chips. Although the last player standing wins the biggest prize, there are often big payouts for runner-ups.
Sit-and-Go Tournaments: SNGs commence when enough players have registered for the tournament. They usually involve just one table, but they can also have multiple tables included. Similarly, to the Scheduled tournaments, players get equal amounts of chips and play until one player is left.
The two tournament formats also offer fixed, pot limit and no limit betting options – we explain below.
Cash Games: These types of games mirror the games played at home where you verse your mates for cash. The games include up to 10 players who can bet real money and you can join the game at any time. Players can also leave whenever they wish. Blinds or stakes start from as little as $0.01 online.
---
Poker betting options
Betting options for poker players include No-Limit, Pot-Limit and Fixed Limit.
No Limit means you can bet as much or as little as you like, provided they match up to the set minimum and maximum bets. Fixed Limit, on the other hand, means players can only bet the set amount, which increases every round.
Pot Limit means players must bet equal to the size of the pot. While big bets are often placed, players rarely go all-in at the start of a hand.
If you're playing online and opt for a Pot or No Limit game, you can make your bets via the software's interface. You can also set the speed of the games – regular, turbo and super turbo are all available options.
Additionally, you can play multiple tables at once which is why online poker rooms are incredibly popular.
---
Australian poker deposit and withdrawal options
At land-based venues you can withdraw cash via ATMs, though it might be an idea to withdraw before you get there – some venues have limits on their ATMs smaller than the buy-in amount.
Online it's a different story. There is a huge range of deposit and withdrawal options for Australians with Visa and MasterCard credit, debit and prepaid cards dubbed as popular choices.
You can also go down the e-Wallet avenue, and while PayPal isn't available to Aussies for some gambling transactions, Neteller and Skrill are. The two operate in the same way as PayPal – you create an account, fund it, and use the username and password to make a deposit or withdrawal.
Other payment options include instant and standard banking options, as well as prepaid cards such as EntroPay and Paysafecard.
---
What does 2023 hold for online poker in Australia?
Australian online poker regulation has made little progress in 2023.
We remain hopeful that talks on updating the Interactive Gambling Act to include legal online poker will resume in the second half of the year, however there have been plenty of false dawns.
Wouldn't it be magnificent if Australians were back playing at the top online poker sites, like Pokerstars and 888Poker in the coming months? We can can only hope.
---
Legal forms of gambling in Australia
While online poker is banned in Australia, online bookmakers, real money fantasy sports and lotto betting are all regulated and legal.