With a fast-paced and action-packed game that has attracted some Aussie greats, as well as NBA talent and even the odd draft prospect, there is so much to like about the new age of the National Basketball League. Check out the latest odds for the upcoming season and find out which online bookmakers offer buckets of value on Australia's top basketball division.
Best bookmakers for NBL betting markets

This is my table
Who can I bet on the NBL with?
Before you do anything, you obviously want to make sure you know the game well enough that you can confidently justify why you have placed a bet on a particular team or game. Once you have built up that knowledge, you will need to find an online bookmaker who will take your bet.
You want a bookie that is safe and secure to provide the peace of mind that, not only is your money safe, but also your bet will be paid out and your money transferred back to you when you withdraw it. You will also want to make sure that the bookmaker you choose has a wide variety of betting markets and often they will be running specials o the NBL.
NBL bet types
As with most sports, your favourite online bookmakers will provide a mountain of betting types for the NBL season – and for each game.
It's your job to sort through them and decide which ones are best for you.
Futures markets
NBL title winner
To make the top four
Most losses
NBL MVP
Game markets:
Head-to-head or win betting
Line or handicap betting
Margin betting
Player props
Points lines
Total match score
Tips for betting on the NBL
Ok, so you have decided to have a punt on your favourite Aussie basketball team. But there are a few things you should consider before you splash out your hard-earned dough.
Expect the unexpected

If last season was a anything to go by, the NBL has to be one of the toughest sports to bet on on this planet. Bottom sides routinely knocked off the top teams, sometimes on their home floors and teams that won 10 straight games at the start of the season almost missed the playoffs by the end of it. Be sure you really know your stuff, because this game is mighty tough to predict.

Look at the away teams

For obvious reasons, the bookies do tend to put a high premium on the home teams, especially when they are favourites. But home court advantage is almost non-existent in the NBL – unless you are Perth. Look long and hard at the away teams when you are deciding what to bet on. They can provide great value.

Perth is probably going to win it all

Look, we know this is a bit conceited, but, if you are going to have a bet on the NBL title, back the team that you think will win, and then have a little bit on Perth. You just know they are going to be thereabouts at season's end. It's just what happens in this game.
Latest NBL outright odds
Odds for this event currently not available
About the National Basketball League
Dating back to 1979, the NBL is coming up on 40 years of existence, but a lot has changed over that journey.
It is the top basketball league in Australia and incorporates a team from across the ditch in New Zealand and once even had a competitor from Singapore involved.
It's a competition that thinks outside the square.
From its inaugural year in 1979 to 1998, the competition was played over the winter and competed with the major football codes for the attentions of Australia's sporting public.
Of course, that was a battle it was never going to win, so the league's powerbrokers decided to shift the competition to the summer, with the 1998-99 season commencing just a few months after the end of the previous campaign.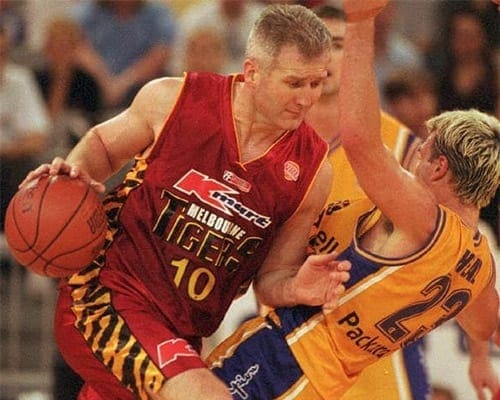 The 1990s were the halcyon days for the NBL. They had powerful sides in Melbourne, Perth and Sydney, as well as legendary Boomers like Andrew Gaze and Shane Heal running around.
But it would not last long and a number of off-court struggles almost saw the competition die out in the late 1990s and early 2000s. Television coverage was almost non-existent and sponsorship was scarce.
However, a new deal with Fox Sports in 2004 was the beginning of something new and special. There would be teething problems, with Brisbane, Melbourne, Sydney and Singapore all shedding teams, but a revamped competition in 2010 would become the catalyst for the thriving entity we see today.
A de-merger from Basketball Australia and then the arrival of rich businessman Larry Kestelman were also critical in the competition's revival.
The 2016 season was a special one for the NBL, with the competition experiencing its highest crowd figures in more than 20 years, putting it on course for a return to the glory days.
The hope is that the next few years will be among the greatest ever and, given our new breed of NBA superstars, including Ben Simmons and Thon Maker, it would be hard to see the interest waning.
Why are the NBL's rules unique?
The NBL had, up until the 2009-10 season, traditionally played 48 minute games with a 24-second shot clock. But, in a bid to revamp the game, speed it up and make it more desireable, power brokers, led by former great Larry Sengstock, changed to a 40 minute game – 10 minute quarters – increased the length of the three pointer from 6.25m to 6.75m, instilled a no charge semi circle under the hoop, changed the shape of the key to a more rectangular version adopted by FIBA.
Most NBL titles
The Perth Wildcats are the most successful franchise in NBL history. In fact, there are arguments for the Wildcats to be spoken about among the dominant teams in Australian sporting history. Rolling out legends like Ricky Grace, James Crawford and Shaun Redhage, the Wildcats have won all eight of their titles since 1990 – a remarkable strike rate of one every 3.4 years. They went back to back in 1990 and 1991, and then did the same thing in 2016 and 2017. They go into the 2017-18 season hunting a historic three-peat, which has only happened twice previously – the New Zealand Breakers from 2011-2013 and the Sydney Kings, who won all three of their NBL titles from 2003-2005.
| | |
| --- | --- |
| 8 | Perth Wildcats |
| 4 | Melbourne Tigers |
| 4 | Adelaide 36ers |
| 4 | New Zealand Breakers |
| 3 | Brisbane Bullets |
| 3 | Sydney Kings |
| 2 | North Melbourne Giants |
| 2 | South East Melbourne Magic |
| 2 | St Kilda Saints |
| 1 | West Adelaide Bearcats |
| 1 | Launceston Casino City Tigers |
| 1 | South Dragons |
| 1 | Melbourne United |

List of NBL MVP winners
The NBL Most Valuable Player award is bestowed upon the competition's best player each season. It is named after legendary Aussie baller Andrew Gaze, who almost single handedly dragged the sport into the mainstream in Australia. The Melbourne Tiger won the honour a ridiculous seven times, including five straight from 1994 to 1998, giving him all seven in an eight-year stretch. He is the most consistently dominant player ever to step on the floor in the NBL.
Only games record holder Leroy Loggins comes close to Gaze, with three MVP awards. In fact, only four other men have won the award more than once.
It's been a barren few years for Australian talent in the NBL award. After Chris Anstey and Sam Mackinnon shared the award between them from 2006-2008, Kiwi Kirk Penney claimed it in 2009 and, from there, it's been all Team USA, with Yankee imports winning the MVP every year since 2010.
| | |
| --- | --- |
| 7 | Andrew Gaze |
| 3 | Leroy Loggins |
| 2 | Chris Anstey |
| 2 | Kevin Lisch |
| 2 | Scott Fisher |
| 2 | Rob Rose |
Recommended!