Best betting sites for greyhound racing
THERE are many betting sites in Australia that feature greyhound racing, with these online bookmakers ranging from the giant companies like Ladbrokes, through to Australian-owned bookies like Palmerbet. Greyhound racing is the second-biggest racing code in Australia, behind the gallops, with betting happening on the dogs every day of the year. In short greyhound betting is a huge part of the wagering landscape.
The following bookmakers are our favourites for betting on greyhounds:

This is my table
---
Overview of greyhound betting in Australia
Contrary to popular belief, the greyhound racing industry has not gone to the dogs.
Far from it, despite the scandal of live baiting that threatened the sport, the industry has come down hard on the perpetrators and has reformed its monitoring to ensure issues like this are stamped out far more quickly.
And that gives punters a cleaner, more enjoyable sport to wager their hard earned on.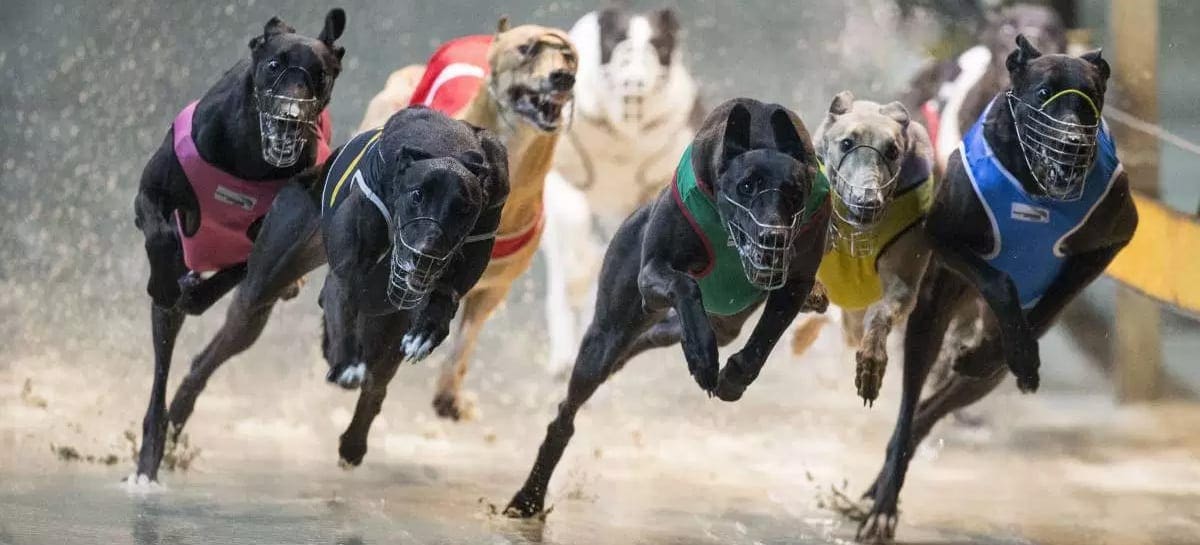 Did you know greyhounds are actually believed to be the first purebred canine, dating back to the Ancient Egyptians?
With speed and a dead eye, greyhounds were used for hunting and, as recent as 100 years ago, a barbaric sport called coursing, which involved setting them onto animals.
It took until the 20th century for the first greyhound race involving a lure that was not alive.
That was in the USA, but the sport soon caught on in Australia and today, there are tracks all over the nation, with thousands of race meetings every year.
The greyhound industry is obviously kept alive by the punters dollar, a devoted circle of bettors who love the thrill of the chase and the opportunity for an exciting event that provides quick dividends.
And it is very easy to get involved in greyhound betting, just sign up with one of our recommended top dog bookmakers and you're ready to rock.
---
Popular greyhound betting markets
If you're going to have a bet at the greys, you need to know how to bet, right? Here is a list of some of the most popular bet types you will find at our recommended online bookmakers when you are looking to place a bet on the dishlickers.
Win
Place
Each way
Quinella
Exacta
Duet
Trifecta
First four
Daily double
Running double
Quaddie
Multis or parlays
Futures
---
Top Bookies for Betting on the Dogs
---
Dog betting tips
There are two things you need to consider before you even think about placing a bet on a greyhound race.
Number one is can you actually afford to punt? We at BettingSite.com.au absolutely love a bet on the dogs as much as the next bloke, but we practice responsible gambling and encourage all our readers to ensure they don't let their betting get out of control.
Number two is that you simply must remember that you're betting on animals. The human control is gone once those boxes spring open and the lure flies past. It is mother nature at her best and she can be a cruel beast at times.
It only takes an injury or a dog that's even slightly off colour for your money to fly down the drain.
Just be wary.
Know your dog:
What is your dog's form like? How does it fair at the track? What about the distance? How about its opponents? How old is the dog? All of this matters when betting on greyhounds. Use services like Australia's best greyhound tipping service – which is is presented by AustralianRacingGreyhound – an independent greyhound news and tips site.

---

Red and pink:
It seems like dogs from these two boxes win every second race. If your dog is a fast starter, these are the two dream boxes. Box one is the shortest path home, while box eight is good for those runners who have early pace that can cross to the rail.

---

Good priced favourites:
If you're savvy, you can really clean up on the dogs. Those $2.90-$4 favourites are rolled gold when they are out of good boxes. Keep them safe.

---

Follow the market:
Has the dog been slammed moments before the race? Jump on. Punters know their stuff and if they are dictating the market, there is obviously something in it. Use tools like our greyhound odds comparison to find some market movers.
Recommended!
---
Five big greyhound races
Like we said, there are thousands of greyhound races and race meets each year, but only a select few capture the imagination of the wider public.
Here are the biggest and best greyhound betting events:
Melbourne Cup

Locale: Sandown Park, Melbourne, Victoria
Distance: 515 metres
Prize money: $1,000,000

---

Million Dollar Chase

Locale: Wentworth Park, New South Wales
Distance: 520 metres
Prize money: $1,000,000 to the winner

---

The Phoenix

Locale: The Meadows, Victoria
Distance: 525 metres
Prize money: $1,650,000

---

Golden Easter Egg

Locale: Wentworth Park, New South Wales
Distance: 520 metres
Prize money: $250,000 to the winner

---

Australian Cup

Locale: The Meadows, Victoria
Distance: 525 metres
Prize money: $300,000 to the winner
---
Greyhound track details
There are dozens of tracks across Australia. Here is a list of the best of them:
Victoria
Sandown Park
The Meadows
Healesville
Queensland
Albion Park
Rockhampton
Ipswich
Townsville
Capalaba
New South Wales
Wentworth Park
Gosford
Richmond
Nowra
Lismore
Goulburn
Wagga
Dapto
Bulli
Casino
Bathurst
Maitland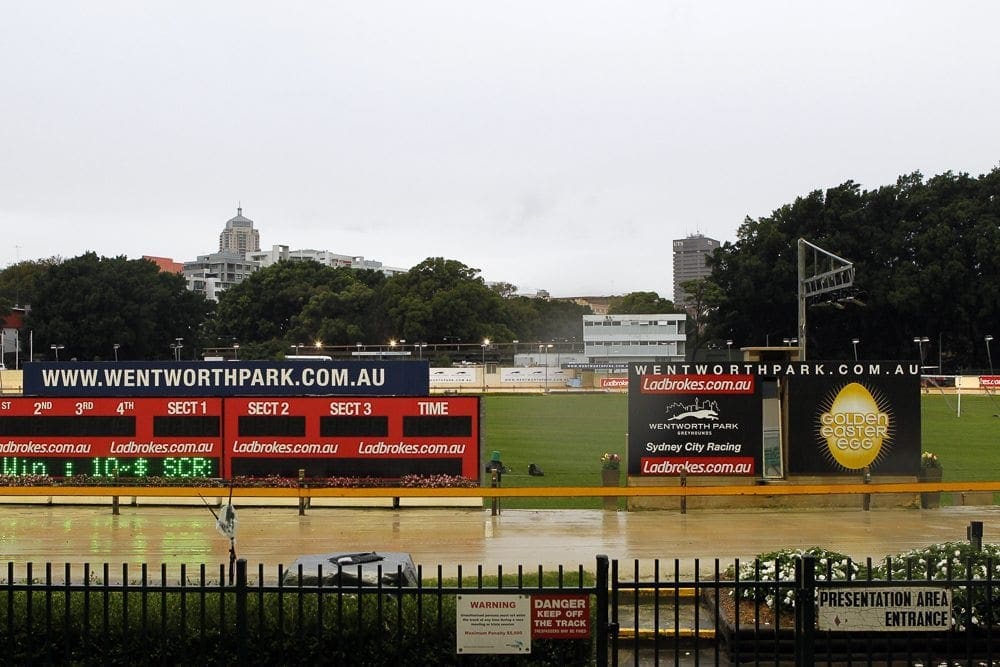 South Australia
Angle Park
Gawler
Western Australia
Cannington
Mandurah
Tasmania
Hobart
Launceston
Devonport
Northern Territory
Darwin
---
The five best Australian greyhounds of all time
Australia has produced some of the mightiest greyhounds the world has ever seen, here are some that have conquered the track and walked away very wealthy:
Brett Lee

Not the highest earner of all time, but this fella is certainly Australia's most well known. His pace on the track was as quick as his Australian fast bowler namesake's thunderbolts and he had a record to back up his legendary status – 30 wins and five places from 38 starts. He was simply remarkable.

Fernando Bale

Retired to stud in 2015, Fernando Bale earned nearly $1.3 million throughout his remarkable career – more than any other greyhound. He won 35 races from his 44 starts and is a true legend of the industry. Some say he was the best of all time and it is hard to argue.

Bold Trease

Four Sandown Cups in a row is enough to make any dog a legend, but Bold Trease captured the heart of the greyhound community, perhaps more than any other dog. Just a battler from Warrnambool, Bold Trease started its first race jumping eight lengths last and then winning by eight lengths and, as they say, the rest is history. When it was all said and done, he won eight feature races and was unplaced just 12 times in 104 starts. Remarkable.

El Gallo

Rated by some as the best dog since Brett Lee, El Gallo fell just short of the then Australian prize money record in 2009. A career built on both longevity and plenty of wins, El Gallo claimed 44 wins from his 71 starts to go with nine placings. If you backed him, more often the not, you were coming home a winner.

Brother Fox

One for the history books, this 1980s bad boy simply blew his competition away. In his 12 wins, the closest an opposing dog got to him was four lengths. He was simply too quick for them. How we wish we were into our greyhound betting when Brother Fox was around.
---
Best online bookmakers for greyhounds
We at bettingsite.com.au only recommend the best, most reputable greyhound bookmakers out there and we've done extensive research to whittle them down to six of the best.
Take the time to check them out, each is unique in its offerings, and will often have different features surrounding greyhound racing, as it is one of the most bet upon mediums in Australia. Read our betting site reviews for further information about what greyhound markets each bookie has.
Overall as long as you pick one of the bigger Australian greyhound betting sites you will have a solid experience. The fact betting on the dogs is fully regulated in Australia means it is a safe past-time and 100% legal.
Recommended!