As one of four major football codes in Australia, rugby union has plenty of competition for the public's attention. International rugby is still going strong, however, and the Wallabies vs All Blacks rivalry is as fierce as ever. Find out how to bet on rugby union as well as which online bookmakers offer the best odds, market range and rugby specials. The top rugby union betting sites for December, 2023 are:

This is my table
How to bet on rugby union games
Before you can start betting on rugby union, you need to register with a trusted online bookmaker. The rugby betting sites above are industry leaders for value, quality and customer service, so we recommend signing up at all of them.
Once you have logged in to your bookie of choice and added some money to your online betting account, head to the 'rugby union' section in the sports betting menu to see the list of upcoming games. Tap on a game to view the available betting markets, then click on the odds to add a bet to your virtual ticket.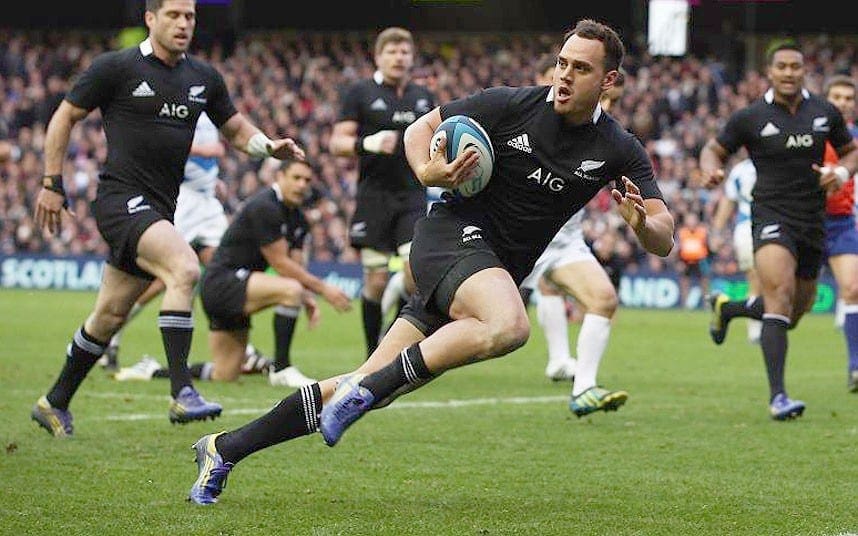 The All Blacks are a force to be reckoned with
Rugby union betting markets share much in common with the bets available for rugby league and Australian rules football matches. Below are some of the most popular bet types on offer.
Who will win the game? That is all you have to consider when comparing match odds. The team considered more likely to win will pay a lower price than the other – so if New Zealand are listed at $1.20 and Australia are quoted at $4, for example, the All Blacks are heavily favoured to win.


To ensure they get plenty of money for both teams, online bookies like to offer handicap odds where the outsider is given a virtual head start on points. For example, let's say the All Blacks have a -7.5 handicap against the Wallabies at +7.5; that means NZ need to get up by at least eight points in order to win the line bet.


Most rugby bookmakers allow you to bet on the winning margin within a certain range of points. Standard rugby margin bets are 1-12 points or 13+ points for either team, but bookies also run odds for smaller points brackets (e.g. 11-14 points) and exact winning margins (e.g. 20 points exactly).


The over/under line is similar in nature to a handicap bet, except the outcome of the game has no bearing on the wager. The most common over/under bet is total match points, where you can bet the total number of points scored in a match will be either above (e.g. over 40.5 points) or below (e.g. under 40.5 points) the quoted line.


Many of the aforementioned betting markets are also available in condensed versions that focus on only one half of the game. Half-time handicaps, margins and head-to-head bets are popular with punters as they often come with better odds than the equivalent markets for a full match.


As with rugby league, online bookies do a roaring trade in prop bets on which player will score the first try of the match. You can also back a player to score a try at any stage of the game, while there are generous odds available if you fancy a player to finish with two or more tries.


Bookies love to tempt their customers with double bets that combine two separate markets. The half-time leader/full-time winner bet is a prime example. Punters can also create bespoke multi bets by putting single wagers from separate matches onto the same ticket.


This is my table
Rugby union outrights and futures bets
All major sporting events come with long-ranging futures markets that are available weeks, months, even years out, and rugby union is no exception. For example, these are some of the outright betting options on offer for the Rugby World Cup:
Outright winner
Pool winners
Stage of elimination
To reach the quarter-finals
To reach the semi-finals
Name the finalists
Winning continent
Winning hemisphere
Six Nations team to win
Rugby Championship team to win
Top tournament tryscorer
Top team tryscorer
You can see the complete list of Rugby World Cup futures odds at Palmerbet.com.au.

This is my table
Best bookmakers for rugby union odds
There are dozens of online bookmakers to choose from these days, but not all are equal. We only feature rugby union betting sites that tick the following boxes:
Licensed and regulated in Australia
Convenient deposit and withdrawal methods
At least 128-bit SSL encryption protection
Competitive odds and wide-ranging markets
Easy to use on PC, Mac and mobile devices
Dedicated customer support system
Check out the rugby union bookmakers below to find out more and get started. We suggest signing up at as many trusted bookies as possible to ensure you always get the best odds.
Recommended!
Banking options at rugby union bookies
You cannot bet online without secure, convenient payment methods that allow you to get money in and out of your gambling account with ease. Visa and MasterCard deposits are accepted everywhere, while POLi instant banking is also available at most Australian betting sites. Other common payment options include:
Apple Pay
Bank transfer
BPAY
Cash Top Up
Flexepin
Neteller
PayPal
Paysafecard
Skrill
Credit cards, debit cards and e-wallets all support instant deposits, but older methods such as bank wires and BPAY transfers can take several days to process. Transaction limits, withdrawal access and availability can vary from bookie to bookie.

This is my table
Top tournaments for rugby union betting
From South Africa's famous win in 1995 to Jonny Wilkinson's drop-goal winner in 2003, the Rugby World Cup has provided some of the great highlights in modern sport. The tournament has grown significantly in scope and prestige since the inaugural edition in 1987 and now features 20 national teams from all over the globe. New Zealand have won the RWC title three times, while Australia and South Africa have two wins apiece.

See our dedicated Rugby World Cup betting page


The top four national teams in the Southern Hemisphere contest the Rugby Championship every year, usually over the course of several months between July and October. It was known as the Tri Nations until 2012, when Argentina joined Australia, New Zealand and South Africa. The All Blacks have dominated the competition from the get-go, while the Pumas have taken out the wooden spoon every year except 2015.


England, Ireland, Scotland and Wales contested the Home Nations Championship from 1883 until 1910, when France joined in to form the Five Nations. The French left in 1931 and rejoined in 1947, while Italy came aboard in 2000 to create the current format. While England and Wales are the winningest teams over the journey, both France (five wins) and Ireland (four wins) have enjoyed considerable success in the Six Nations era.


It seems there is a trophy for just about every international match these days, but the rivalry between Australia and New Zealand is hard to beat. These two have contested the Bledisloe Cup on a regular basis since 1932, when the All Blacks won a three-game series played in Brisbane and Sydney. After a successful spell for the Aussies around the turn of the millennium, NZ have won every series from 2003 onwards.


Featuring the top rugby clubs from Africa, Asia, Oceania and South America, the annual Super Rugby competition is one of the world's premier intercontinental leagues. Formed in 1996 as Super 12, the tournament expanded to Super 14 in 2006 and then became Super Rugby in 2011. NZ teams have dominated the competition, with the Crusaders notching their 10th title in 2019.


Founded in 1995 as the Heineken Cup, the ERCC is essentially the UEFA Champions League of rugby football. Each year, the top 20 teams from the English Premiership, the French Top 14 and the Pro14 intercontinental league compete in a knockout event for the title of European champions. Teams from England (nine wins), France (eight wins) and Ireland (seven wins) have hogged the trophy, with Italian, Scottish and Welsh clubs managing only one final appearance between them.


This is my table
History of rugby union football
The birth of rugby football is widely attributed to William Webb Ellis, who was a student at the Rugby School in Wawrickshire between 1816 and 1825. Legend has it that Webb Ellis invented the game during a school football match in 1823, when he ignored convention by picking up the ball and running it down the field. Although there is no hard evidence to support this claim, the Rugby World Cup trophy is named in honour of Webb Ellis.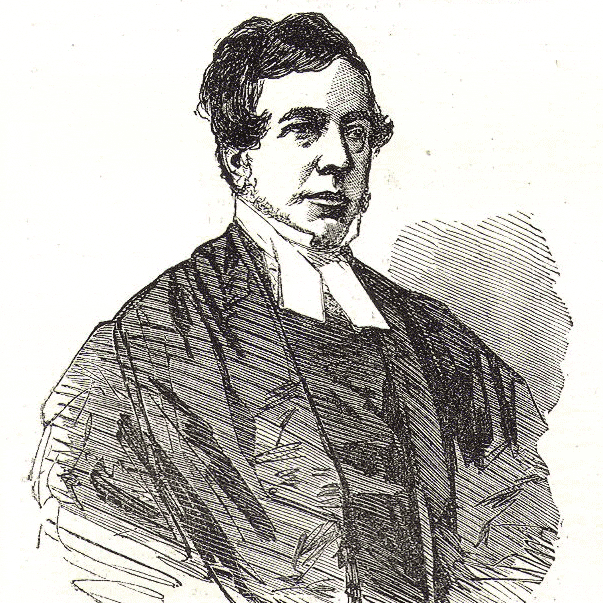 William Webb Ellis*

*not an actual photograph of Webb Ellis
Rugby School students did not begin codifying the game until 1845, when the first set of written rules were published. The next significant movement came in 1963, when the Blackheath Club refused to join the newly formed Football Association on the grounds that rules against hacking of the shins would "do away with all the courage and pluck from the game". The Rugby Football Union (RFU) was founded eight years later, a few months after the first international match between England and Scotland in March 1871.
By this time, rugby football had already spread to the outer reaches of the British Empire. The first rugby club in Australia was founded at Sydney University in 1864, while Charles John Munro brought the game to New Zealand in 1870. Winchester-style football was played in the Cape colonies from 1861, but rugby was the preferred game in South Africa by the mid-1880s. The game also enjoyed some popularity in Canada before the emergence of modern-day Canadian football.
The defining moment in rugby's history came in 1895, when a dispute arose over player payments. The sport was a strictly amateur pursuit at that point, but trouble arose after several clubs in Yorkshire were charged for compensating players who had taken time off work to play. The result was a breakaway competition consisting of 20 teams from Cheshire, Lancashire and Yorkshire, now known as the Rugby Football League (RFL). A similar schism occurred in Australia in 1908, when the NSW Rugby League came to fruition.
That division has had a significant impact on both resulting codes, with rugby union becoming associated with a more genteel crowd and rugby league thriving among the working-class towns of northern England and the east coast of Australia. Anybody who had played league football at any level was banned for life from rugby union until 1995, when the International Rugby Board (IRB) declared the game open to professionals.
Latest rugby news, odds and tips