New betting sites in Australia
The Australian gambling landscape is rapidly evolving and there are constantly new betting sites joining the fray. This page will teach you about the best new online bookmakers servicing Australia. The top new betting sites regulated by an Australian state or territory are:

This is my table
New Australian betting sites
Perhaps the biggest movement in recent years in the Australian betting scene is that FoxBet might join the fray. Fox Bet is a growing international betting brand backed by the News Corp empire. FoxBet is fast-establishing itself as one of the more promising betting brands in the world and its logical they would tackle the Aussie market, given how much Australians love the punt. We fully expect Foxbet to be a new betting site in Australia very soon.
After several years in the wilderness, the BetEasy brand is back and bigger than ever.
The brainchild of former Sportsbet CEO Matt Tripp, the bookie rose to prominence under the CrownBet banner with the backing of James Packer's Crown Resorts. That partnership dissolved with the sale of Packer's shares to the Stars Group in 2018, the same year the company bought out William Hill Australia.
BetEasy is now one of Australia's biggest online betting firms. It is the official wagering of the AFL and has a well-earned reputation for delivering some of the best bookie promotions, specials and rewards in the business.
---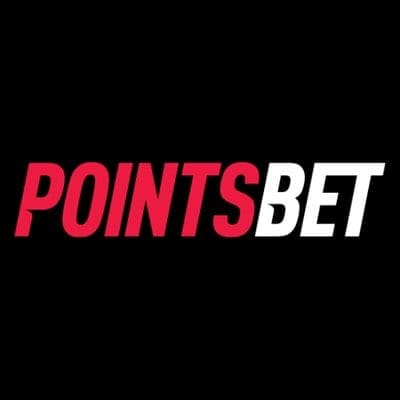 Pointsbet Australia – 2017
Pointsbet is a new bookie aimed at tapping into the racing and sports betting market in Australia.
This company also has eyes on global domination and has already secured licenses in several USA states, including launching Pointsbet New Jersey.
Pointsbet's advertising from the get go made it clear they were not aiming to be a clone of the other bookies down under, with a big focus on the American bet types like the moneyline.
We have heard reports of Pointsbet Australia cutting off successful punters, but we do still recommend them because they have had some great promos, particularly surrounding horse racing.
---
Neds is the newest bookmaker to hit the Australian market.
The brainchild of former Bookmaker.com.au owner and Ladbrokes CEO Dean Shannnon, Neds went online in October, 2017 and immediately impressed with a well-designed website and great iOS and Android apps.
Neds' betting navigation is easy to use, it's odds and markets are fiercely competitive and the people behind the business are some of the best in the country – we expect the bookmaker to be a household name immediately and we recommend that punters add them to their shortlists when it comes to betting on racing  and sport.
---
TopBetta is another bookmaker that has not taken long to gain significant traction on the Australian market due to its innovation and willingness to offer something different to punters.
After establishing itself in 2010, TopBetta had its license in Norfolk Island stripped in 2016 and re-established itself in the Northern Territory alongside industry heavyweights like Sportsbet and Crownbet. A re-launch in 2016 paid immediate dividends.
TopBetta's betting tournaments  have been the key to its success – offering punters the opportunity to compete against one another with set amounts, leaders, betting pools and more. The company's Global Tote product also launched in 2016 to great success, providing punters with superior odds in a competitive market.
Best new betting apps
Nearly all of the online betting sites in Australia have mobile apps to allow you to wager on the go. This means you can download and install software legally on your mobile phone, with these being dependent on whether you have a iOS or Android phone. Any other smartphone users can bet via the companies' mobile websites.
Some of the newer betting companies, like Neds and BetEasy also boast some of the best apps, with their state of the art technology one of the main reasons people join these bookies. While it's an old timer in Australia, Sportsbet is also constantly adding new features to its app and mobile betting products.
How can a new betting site enter Australia?
To legally market a betting site to Australians the company must hold a valid license from a regulator based here. It theoretically is not that hard to hold an online betting license in Australia, as long as you pass vigorous character and business acumen tests.
However the biggest roadblock to having a valid bookie license is whether you can afford the dollars that it costs. For instance applying and receiving a license from the Northern Territory Gambling Commission is likely to set you back in excess of $100,000 after you have paid the fee and received legal support. Many of Australia's regulators also force you to have a bank guarantee of close to a quarter of a million dollars.
So after a company has cleared these hurdles, they can then launch a new betting site in Australia.
History of online betting in Australia
Since Sportsbet became one of the first online corporate betting sites to compete with the Australian regulated bookmaker Tabcorp in 2002, there has been a rush of companies looking to get involved.

This is my table
Over the last six years Australian punters have seen international giants like Paddy Power make enormous investments and buy-outs of well-known brands, but over the last 24 months Australian-owned and managed bookmakers are making a comeback.
As each online bookmaker bursts onto the scene, punters have an opportunity to cash in on whatever they use to hook new customers.
BettingSite.com.au cannot express the importance of having multiple betting accounts to our readers enough.
Make sure that when a new online bookmaker is making a play for your business, you use their offers to maximise every cent you gamble.
There is no law against betting on multiple accounts – so you can continually sign up at new betting sites to get the best sign-up offers, the best racing or sport specials and to make sure that you always get the best odds.
In 2019 the influx of new betting sites in Australia has slowed down, with takeovers more the norm, including the merger between William Hill and Crownbet, who were both bought by the Pokerstars family, eventually rebranding under BetEasy.
There are a number of factors behind the slow down in the betting landscape, including the introduction of the controversial Point of Consumption Tax on racing events in Australia and the natural saturation of the industry by some of the world's biggest betting heavyweights like Paddy Power.
Probably the next big movement in the Australia betting landscape will come when online casinos and gambling is regulated by our Government, with this likely to see a big influx of new betting sites, looking to set up their gambling businesses down under.