THE team at BettingSite.com.au is dedicated to giving punters everything they never knew they needed to know about betting on sports and horse racing.
In an age where there's as many online bookmakers as there are grains of sand on a beach, it's our goal to filter through the noise and provide our readers with a trusted insight into how to bet smart, evaluate the best odds and navigate the biggest sporting and racing events around the globe.
We have simple goals:
Find our readers the best odds
Find our readers the best bookmaker deals
Provide our readers with comprehensive, honest research and analysis
Give our readers a leg up on everyone else in the industry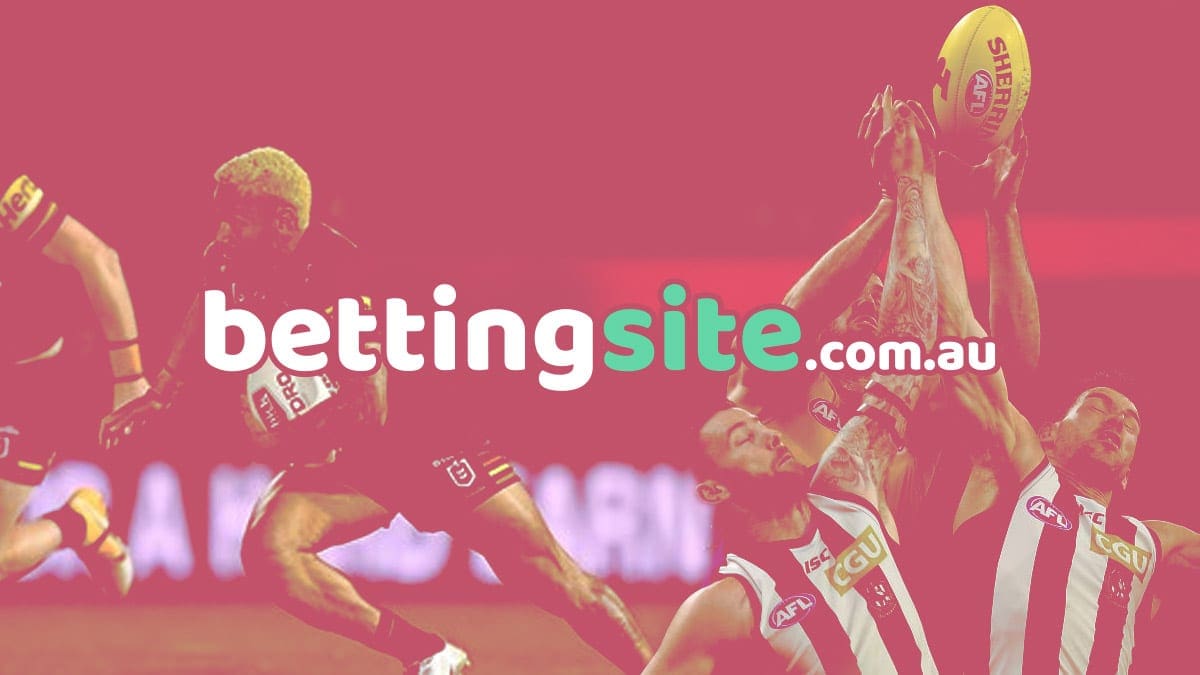 BettingSite.com.au is a young website, established in 2014, but it's come a long way very quickly thanks to quality work from dedicated people.
The site has proven that when you provide readers and punters with what they want and cut out the external, unnecessary distractions, you'll go a long way.
The people behind BettingSite.com.au
BettingSite.com.au is produced and published by Race Media.
Race Media specialise in online media and digital content in the areas of sport, racing, casino and gambling. Race Media has a team of over 40 trained journalists and staff across Australia who run a network of websites.
Below you'll find an extensive list of authors and contributors who have helped build BettingSite.com.au into the growing success it is today.
Brad McGrath – Executive Editor
Brad is the guy in control of Race Media's content and provides the BettingSite team with everything they need to provide a product readers and punters want.
Brad has an extensive history in journalism and editing for both print and online publications and combines that with his love and healthy scepticism of all things sport, racing and casino.
When he's not working across Race Media's network, you'll either find Brad at a gig, holding in his frustration while watching football or finding bizarre sports to bet on in the early hours of the morning.
Todd Davey – Journalist
At BettingSite.com.au, we call Todd Davey the Multi Master.
Todd revels in studying form, delivering great tips for our readers each and every week. Todd's strength is his versatility (and obsession) with a wide range of sports. Whether it's the AFL, NRL, NBA, EPL or racing, Todd knows the ins and outs of the betting markets and will find you the best bets each week.
Having said all of that, he's on thin ice with the company – purely due to his Essendon Football Club love. It's not on.
Gerard P – Art, Graphics & Development
Gerard is the guy with the eye and skill to turn our ideas and visions into reality. While the rest of us watch on in wonder, Gerard is designing art work, creating website themes, working on the images that give our stories life and providing a platform that's easy on the eye and convenient to navigate and use. Favourite food: Burritos.
Other contributors:
In addition to BettingSite's main team, there are a number of additional contributors that provide specialised content and features for the site.
Nathan Marotta:
Since coming on board as an AFL contributor in early 2018, Nathan has shown he has a bright future in sports writing and has helped punters profit throughout his tenure. Nathan is a man that has passion for everything he writes and also provides a quality service in NBA and cricket.
Mike Maguire:
A talented writer and skilled tipster, Mike is another of our 'all-rounders' with a special passion for international cricket and the EPL.
Tatum Osborne-Young: Tatum looks after the social media for BettingSite.com.au and the Race Media website. When it comes to spreading the word of Race Media, our tips, news and analysis, Tatum is the one connecting us to the world.
Contact us