Best ACT betting sites 2023
Punters in the ACT have many legal options when it comes to finding the best betting sites. These online bookmakers may not be licensed in the ACT, but they are fully regulated by an Australian state. The top ACT betting sites have got Android and iOS betting apps available and feature great promotions and offers for Aussies. Some of our favourite betting sites for bettors in the Australian Capital Territory include:

This is my table
Unfortunately, Any punter living in the Australian Capital Territory, in accordance with the National Gambling Framework are unable to open a new account at an online betting site and take advantage of things like first deposit bonuses, first bet matched bonuses and any other promos the bookies are prepared to offer up.
In this ACT betting guide, we will provide you with all the information surrounding betting laws, as well as a comprehensive look at the sports to bet on in Canberra.
Best bookmakers in the Australian Capital Territory
There are numerous online bookmakers in Australia that will accept traffic from the Australian Capital Territory, with these including some of the biggest names and in the industry and several homegrown products. These ACT bookmakers will give you access to wagering on everything from the major football codes like NRL and AFL right through to horse racing and international events. You can even wager on esports in 2023, with most bookies now having extensive odds available on professional video games.
The top online bookmakers in the ACT include:
All of these online bookmakers have got betting apps available for the major smartphone operating systems — iOS and Android, which is very convenient for those who like to bet on mobile. These ACT betting apps are free to download and are essentially a fast and efficient way to place bets online.
---
Are bookie bonus bets legal in the ACT?
Australian can no longer claim sign up offers at betting sites following an update to legislation at a Federal level, with this being the National Gambling Framework. This new legislation effectively stops betting sites from advertising incentives to open a new account, with this reaching to websites like ours, who have third party agreements with gambling companies in Australia.
Previously, unlike other states in Australia, like South Australia, Victoria and New South Wales, residents of the ACT simply had to sign up at the bookmaker of their choice to utilise sign up bonus deals they had on offer. But the new bonus bet ban has effectively outlawed betting sign up offers from being accepted by anyone in the ACT.
ACT sports betting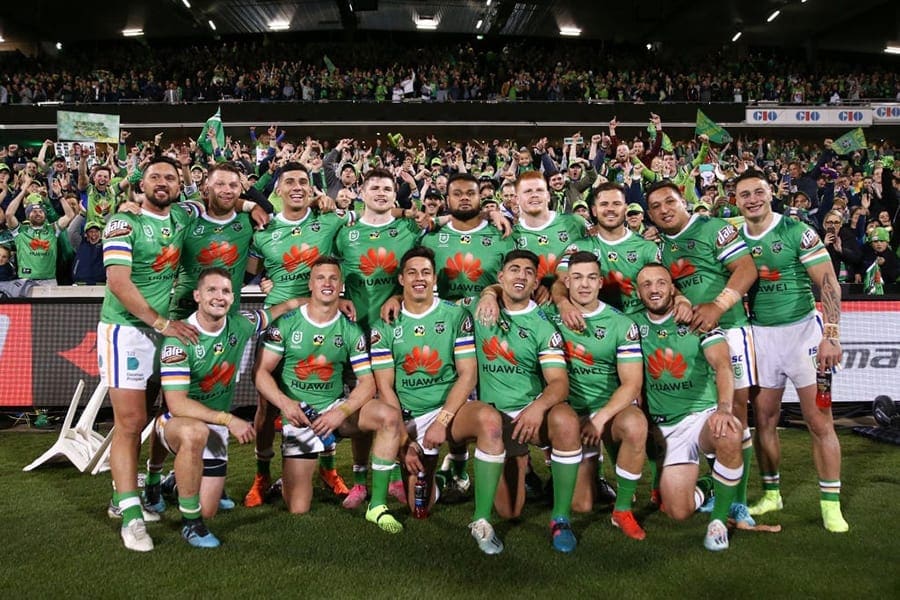 While Canberra is mostly known for politics, the nation's capital has a long and storied history in sport and betting.
The Canberra Raiders are a powerhouse of the NRL. The Green Machine are a constant presence in the rugby finals and their fans are amongst some of the most passionate in the entire competition. On the other side of the rugby coin, the ACT Brumbies are routinely one of the Australian conference's best teams in Super Rugby. The Brumbies were one of the foundation teams of Super Rugby and remain a pivotal pillar in the Australian conference. Both the Raiders and the Brumbies occupy GIO Stadium.
The other main venue in Canberra is Manuka Oval. Located in the picturesque suburb of Manuka, Manuka Oval is often described by players of all sports as one of the best playing surfaces they have ever encountered. Manuka Oval hosts AFL games from the GWS Giants – who use Canberra as their home away from home – and after light installations that took place in 2013, the venue hosts both One Day and T20 cricket internationals as well as domestic games, including Big Bash League matches.
Held in March, the $275,000 Black Opal Stakes is the premiere horse racing event in Canberra. The group 3 race was first run in 1973 and is recognized as a must-attend event in the ACT. The state also has greyhound racing and harness racing tracks which both host nationally televised race meets.
What are the ACT's online gambling laws?
The ACT does not regulate online gaming services. Instead, they leave that to the federal government.
However, the ACT does regulate online wagering services (e.g. sports bookmakers). Online sports bookmakers based in the nation's capital must hold an ACT sports bookmaking licence, but given the almost all our recommended betting sites originate from outside Canberra they are not impacted.
For more information on ACT gambling laws, visit the official state website.