Best NSW online bookmakers
New South Wales sport and racing fans can sign up legally at a large number of online bookmakers, despite the NSW regulator changing the laws surrounding how betting sites can operate in the state.
NSW punters, as of July 2, 2018, can no longer have incentives marketed to them to sign up to a bookmaker regulated in Australia. In fact in NSW it is illegal for websites like this one to even display bonuses that punters from other Australian states can claim.
The crackdown also included harsher restrictions around advertising sports betting during prime time on television and even in print publications, where gambling advertisements were frequent in NSW publications.
The following online betting sites are the best for NSW punters:

This is my table
---
Best NSW betting sites in 2023
Many of the top Australian betting sites operate in NSW and accept bets from this part of the country. For a NSW online bookmaker to accept your bets, you simply need to be located within Australia, so essentially a NSW resident can bet with an bookie based in the NT or another state.
The best NSW bookmakers include brands that we all know, like Ladbrokes, Neds and bet365, however there are actually many more bookies that accept bets from here. These include Sydney-based online bookies like TopSport and PlayUp, which have launched their digital arms to much fanfare in recent times.
New South Wales bookmakers take great pride in covering both the NRL and ARL thoroughly with both League and Rugby hugely popular in this state. On a wee-to-week basis you will find various NRL betting promotions available, but you must already be a member to see what they are, with it illegal to advertise the.
NSW betting sites are still now allowed to advertise most new account incentives, with this bonus bet ban a recent initiative that was driven by a desire to stamp out problem gambling. It has instead driven Australians to offshore online casinos and offshore betting sites.
---
Sports betting in NSW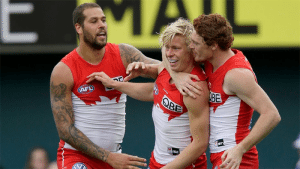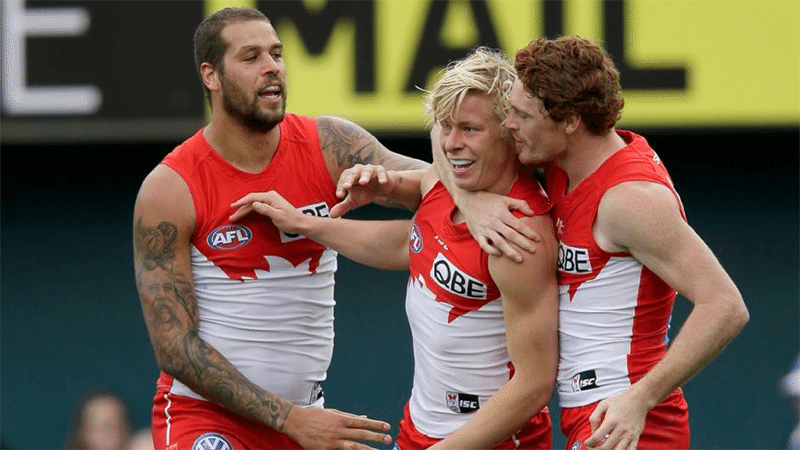 Sydney might be the heart of rugby league but there are several other sports which have gained a strong foothold in New South Wales.
The A League boasts four teams from NSW, with Western Sydney Wanderers, Sydney FC, Newcastle Jets and Central Coast Mariners all in our premier soccer competition.
AFL (AFL betting guide) also has a strong base, largely because of the success of the Sydney Swans, who have won several premierships in recent years and competed in the 2016 grand final. GWS is also expected to be a powerhouse for many years after building one of the most formidable list in the AFL.
The Blues are the state cricket team that compete in the Sheffield Shield and the Domestic One Day competition, now known as the Marsh Cup. Two Big Bash League teams from NSW compete in the national T20 competition, with these being the Sydney Thunder and Sydney Sixers.
---
Horse Racing in NSW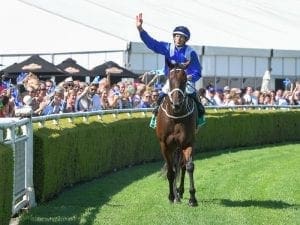 Sydney is home to some of Australia's biggest Group 1 races, including The Championships, which is an annual race festival set up to compete with the Melbourne Cup Carnival.
The best horse racing tracks in Sydney and New South Wales include Rosehill, Randwick, Warwick Farm and Newcastle. While there are also many smaller regional tracks that host quality horse racing like Wagga, Goulburn and Albury.
Greyhound racing is also held right across the state, despite the NSW Government banning and then reinstating it in 2017. Despite this tougher laws surrounding training and preparing dogs have seen the industry suffer.
Harness racing is also held right across New South Wales but does not have as much appeal as the gallops or greyhound racing, with statistics showing the latter two make up a much greater percentage of the betting pie.
The best New South Wales online bookmakers for horse racing include Ladbrokes, Neds and bet365.
---
Casinos in New South Wales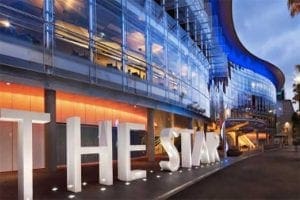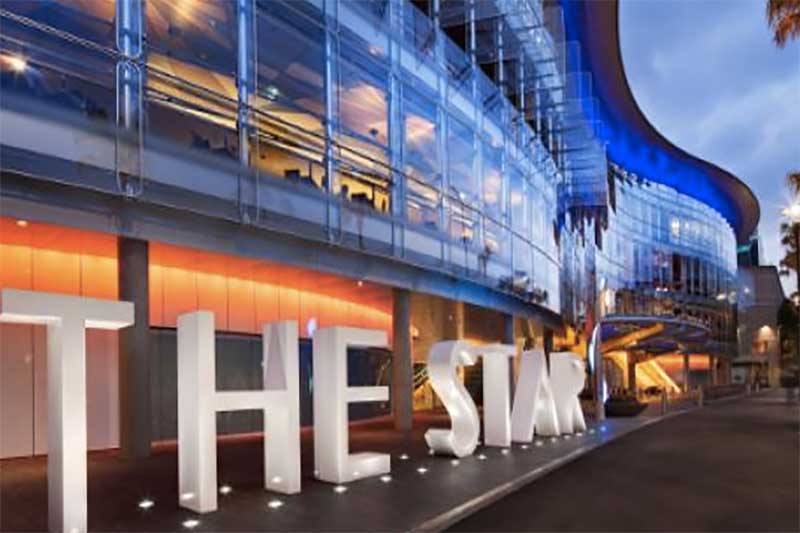 Sydney is home to New South Wales' only casino – The Star. It is an extremely popular gambling venue with many electronic pokie machines and table games like blackjack, roulette and baccarat available to play.
Crown Resorts, controlled by James Packer, has been approved to build Sydney's second casino at Barangaroo, which is expected to be finished in 2019. The casino is expected to cater to high rollers with wealthy Asian business people a target in the business model.
---
Gambling and betting laws in NSW
The Liquor & Gaming NSW controls gambling laws in New South Wales. Wagering is regulated under the Betting and Racing Act 1998 with this legislation deciding who is allowed to offer wagering services, what people are allowed to bet on and any other outlines bookies must abide by, like the ban on marketing free bets as an enticement to sign up.
Visit the official NSW regulator body website: https://www.liquorandgaming.justice.nsw.gov.au
The monopoly totalisator organisation in NSW is known as the TAB and was formerly owned by the Government, until they were bought out by Tabcorp. These are state wide pools and are largely made up of people in brick and mortar betting shops. Although the TAB does now have a strong online presence. The NSW and Victorian TAB pools are generally the biggest two in Australia.
Legislation addressing gambling in NSW:
Betting Tax Act 2001
Casino Control Act 1992
Charitable Fundraising Act 1991
Gambling (Two Up)
Gaming and Liquor Administration Act 2007
Gaming Machines Act 2001
Gaming Machines Tax Act 2001
Liquor Act 2007
Lotteries and Art Unions Act 1901
Betting and Racing Act 1998 (formerly the Racing Administration Act 1998)
Totalizator Act 1997
Unlawful Gambling Act 1998
Number of pokies machines
Clubs – 69,874
Hotels – 23,034
Casino – 1,500
* Accurate as of July 2016.
Number of venues with pokies machines
Clubs – 1,124
Hotels – 1,509
Casinos – 1
* Accurate as of July 2016.
---
Timeline of changes in NSW legislation
May 28, 2018:
Significant changes were made to the NSW Betting and Racing Act 1998, including language that expressly prohibited bookmakers from advertising any kind of bonus or reward as an incentive for signing up and betting.
June 22, 2016:
The Public Lotteries Act 1996 was altered to allow the expansion of Keno Jackpot Pooling Agreements between NSW and Victoria to include the ACT.
December 8, 2015:
The Racing Administration Amendment (Sports Betting National Operational Model) Act 2014 came into force. The amendments changed the name of the Racing Administration Act 1998 to the Betting and Racing Act 1998. The changes to the legislation also brought the state policy into line with the National Policy on Match Fixing in Sport.
December 18, 2015:
The Racing Administration Amendment Regulation 2015 was enacted. This change gives the Minister for Racing permission to declare a sporting event a betting event and give permission for a new type of bet. The Minister is under an obligation to ensure that a sports controlling body has been fully versed and that they bookie have an integrity agreement in place.
October 6, 2015:
Changes to TAB Limited's Totalizator Licence Conditions and to the Totalizator Betting Rules. This allowed TAB to enter into pooling arrangements with the Hong Kong Jockey Club. It also changed the jackpot accumulation period on certain bet types from two to 12 months.
July 1, 2015:
The Betting Tax Legislation Amendment Act 2015 came into force. This reduces the amount of tax totalizator licensees must pay and the payment of amount of amounts to or on behalf of racing controlling bodies.
Gambling licenses issued by NSW Government
The NSW Government and more directly its Department Of Industry, Liquor and Gaming issue licences to operate various forms of gambling in the state.
As of 30 June 2016 NSW has licensed the following:
| | |
| --- | --- |
| Type | Number issued as of June 30, 2016 |
| Bookmakers | 189 |
| Sports betting | 38 |
| Race clubs | |
| Thoroughbred | 131 |
| Harness | 33 |
| Greyhound | 34 |
| Public Lotteries | 1 |
| Keno | 1 |
| Casino | 1 |
| Restricted Gaming Facility | 1 |
| Inter-Venue Linked Gaming System | 2 (1 for hotels; 1 for clubs) |
Read our online bookmakers page for further information about the best betting sites in NSW, or learn about sports betting down under, including the most popular sports and racing events to bet on.