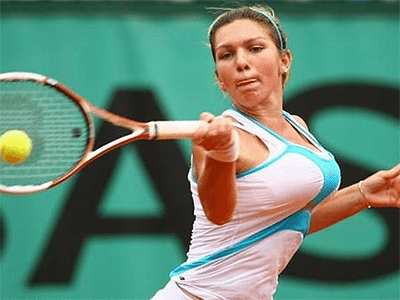 The Australian Open is the first stop of the Grand Slam tour each year, being held in the first two weeks of January. The following stops to complete the Grand Slam tour are the French Open, Wimbledon then the US Open.
The Australian Open has been played at Melbourne Park since 1988 and has a total prize kitty of at least $44 million and caters to men's singles, women's singles, mixed doubles, men's doubles and women's doubles.
First held in 1905, the Australian Open has a rich history. Initially played on the traditional grass surface, the Australian Open has moved forward with the times and is now played on a hard, plexicushion surface.
The current men's champion of the Australian Open is Novak Djokovic. Coincidentally, it is Djokovic who holds the most Australian Open titles, along with Roy Emerson, at six.
Angelique Kerber is the current women's champion, however it is Margaret Court who holds the most single women's titles, with 11.
The 2017 Australian Open
Mens futures
Novak Djokovic 2.00
Andy Murray 4.50
Roger Federer 11.00
Stan Wawrinka 12.00
Milos Raonic 17.00
Kei Nishikori 21.00
Rafael Nadal 21.00
Tomas Berdych 34.00
Grigor Dimitrov 41.00
Nick Kyrgios 41.00
Marin Cilic 51.00
As you can see there is some serious value in the Futures market for the Australian Open men. Djokovic is the reigning champion and is always the one to beat at any tournament he plays at. But you need to factor in that it's still six months away and much can change. The men's tennis landscape is beginning to shift with young guns like Grigor Dimitrov and Australia's own Nick Kyrgios emerging. Just imagine if Kyrgios, between now and January, Shelves the attitude and focuses on tennis? The $41 on offer right now at Crownbet.com.au is going to look like gold.
Womens
Serena William $2.75
Simona Halep $9
Angelique Kerber $10
Garbine Muguruza $11
Petra Kvitova $11
Belinda Bencic $13
Agnieszka Radwanska $15
Karolina Pliskova $26
Madison Keys $34
Serena Williams is the clearcut favourite to win the Australian Open in 2017. How can you look past her? Well very easily. She will be 35 when it starts. Surely at some point she has to tail off? Will she even play into 2017? We think there is plenty of value in the futures with Halep and Kerber both offering great value. If you are looking for more value Madison Keys, the young American, has been claiming some scalps lately and improving at a rapid rate. $34 at Crownbet looks generous.
Best bookies to bet with on the Australian Open
When betting on the Australian Open we like to trust our money with the following online bookies. They have each built a reputation of convenience, safety and generosity for their customers over the years
Best Australian Open bookie deals
When it comes time for the Australian Open, online bookies go bonkers trying to entice you to make your bets with them by advertising great promotional offers. This is often on top of their fantastic sign up offers for new customers.
The best example of this is WilliamHill's 2016 Chase the Ace offer. If you were to make a head-to-head bet on any Australian Open match of $20 or more, you get $1 cash for every ace your player serves during the game.
Check out the best bookie deals on the Australian Open right here.
Popular Australian Open bets
The following are just some of the most popular markets available to punters on the Australian Open.
Head-to-head: A fixed odds bet available on each match during the Australian Open.
Futures: a simple bet on who you think will be the overall winner of the men's or women's tournament.
Game handicap: a regular handicap bet, calculated on total number of games won by each player at the end of the match.
Australian Open betting tips
When betting on the Australian Open, there are several things you should ask yourself before locking in a bet.
First, just because a player has done well on grass or clay playing surface in the lead up to the Australian Open doesn't exactly mean they will be as successful on the hard court plexicushion surface of Melbourne Park.
Which players have a good history at the Australian Open? Do some research to take note of previous winners when betting on futures like tournament winner.
If you are betting on a head-to-head match, be aware of the players' history against each other.
The most important thing to do though is to look between your multiple online bookie accounts and find the best price for the bet you have decided to make.
List of past Australian Open winners
The following is a list of the past 20 men's and women's Australian Open Champions:
2016 – Novak Djokovic and Angelique Kerber
2015 – Novak Djokovic and Serena Williams
2014 – Stan Wawrinka and Li Na
2013 – Novak Djokovic and Victoria Azarenka
2012 – Novak Djokovic and Victoria Azarenka
2011 – Novak Djokovic and Kim Clijsters
2010 – Roger Federer and Serena Williams
2009 – Rafael Nadal and Serena Williams
2008 – Novak Djokovic and Maria Sharapova
2007 – Roger Federer and Serena Williams
2006 – Roger Federer and Amelie Mauresmo
2005 – Marat Safin and Serena Williams
2004 – Roger Federer and Justine Henin
2003 – Andre Agassi and Serena Williams
2002 – Thomas Johansson and Jennifer Capriati
2001 – Andre Agassi and Jennifer Capriati
2000 – Andre Agassi and Lindsay Davenport
1999 – Yevgeny Kafelnikov and Martina Hingis
1998 – Petr Korda and Martina Hingis
1997 – Pete Sampras and Martina Hingis
1996 – Boris Becker and Monica Seles