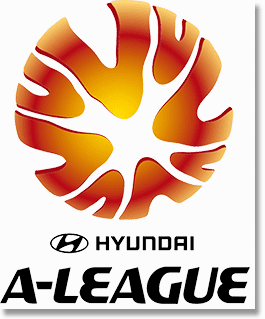 Prior to the formation of the A-League, soccer – or football as it is known internationally – failed to reach any great lustre in Australia.
That all changed in 2005 when the Hyundai A-League burst onto the scene, becoming an almost instant success with teams scattered all across the country and one in New Zealand too.
The competition has changed a lot since those early days by both including and dropping several teams along the way and it has firmly entrenched itself into the sporting psyche of the Asia-Pacific region.
The A-League is now spoken of in the same breath as the AFL, NRL and cricket in Australia, proving the game has come a long way in its short existence. With this popularity comes a great many soccer betting options at Australia's best bookmakers.
Best Online Bookies for Aussie A-League Betting
We recommend several tried and tested online bookies for your A-League betting needs. Each site has an attractive sign-up bonus (which are only available to residents in certain Australian states – check terms and conditions to see if you are eligible) as well as continual promotions like inflated odds on certain sporting events, cash back on certain bets and mega bets, just to name a few. Again, check each online bookie for their latest promotions.
Each of these bookies offers a wide range of football markets, including futures betting, head-to-head markets, handicap betting and first goal scorer. Check each site for their offered markets.
CrownBet – Claim up to $550 in free bets
Sportsbet Claim up to $501 in bonus bets
William Hill Australia – Claim up to $502 in bonus bets
Luxbet – Deposit $50, bet with $150
Bet 365 Get up to $200 free
Palmerbet – Claim up to $250 in free bets
A-League history and past winners
Since its inception in 2005/6 the make-up of the A-League has changed quite a bit from the eight founding clubs. Originally there was Sydney FC, Melbourne Victory, Queensland Roar, Adelaide United, Perth Glory, Central Coast Mariners, Newcastle Jets and the New Zealand Knights.
Since then the New Zealand Knights have been dropped and replaced by the Wellington Phoenix in 2007.
Gold Coast United and North Queensland Fury joined the competition in 2009. The Fury were booted from the A-League in 2011 and Gold Coast United dissolved in 2012.
The 2010 season saw the emergence of Melbourne Heart, who later changed their name to Melbourne City, while 2012 welcomed the Western Sydney Wanderers.
Melbourne Victory and the Brisbane Roar are the two most successful teams in the competition's history, with both sides holding three A-League Championships each. Victory won the 2006/07, 2008/09 and 2014/15 titles, while the Roar have won the Championship in 2010/11, 2011/12 and 2013/14.
Sydney FC are snapping at their heels with two Championship wins in 2005/06 and 2009/10.
Adelaide United came from the clouds in 2015/16 to join Central Coast Mariners (2012/13) and the Newcastle Jets (2007/08) on one Championship apiece.
Perth Glory, Melbourne City, Wellington Phoenix and three-time bridesmaids Western Sydney Wanderers are all yet to win the A-League title.
The 2016/17 A-League Championship race
A fast start to the A-League 2016/17 season has seen Sydney FC leap into outright favouritism in the soccer futures markets at CrownBet, which has the Sky Blues pegged at $3.50 to take out the title.
Talented Melbourne City hold the second line of betting at $5 ahead of their crosstown rivals, Melbourne Victory ($6), who have slipped down the ladder after starting the season as the punters' choice.
Brisbane Roar look like they will be there or thereabouts once more after finishing third last season. CrownBet has John Aloisi's men at $7, just in front of Perth Glory ($8).
Next in line are Western Sydney Wanderers ($11), who bounced back from an indifferent 2014/15 campaign to reach the final last term. They lost yet again, and their early form suggests Tony Popovic's crew will have to wait a while yet for another crack at the title.
It was Adelaide who doomed WSW to a third runners-up gong in four years, but the Reds aren't well fancied to back it up with anything special. They were decimated by outgoing transfers at the end of their magical 2016/17 season, and a very slow start sees United back in the pack at $17 odds for a repeat.
For all the talk about their killer front four after signing Kosta Barbarouses and Gui Finkler from Victory, Wellington have failed to walk the walk thus far. A hopelessly porous defence puts the Phoenix in the bottom three at $21.
The ever-battling Newcastle Jets have shown glimpses of promise early doors, but a noted inability to play out from the back could cost them dearly this season. They are rank outsiders at $41.
And that brings us to the wooden-spoon elect. Central Coast Mariners coach Paul Okon has promised a more attractive, entertaining brand of football, but that pledge isn't translating to points on the board. The Mariners are $51 at CrownBet for what would be an outrageous title win, although $2.75 to finish bottom looks like the smart money right now.
Tips for betting on A-League matches
Like all sports betting, it is advisable to have multiple betting accounts with different online bookies. This allows you to find the best odds and best possible return for your betting dollar.
Other things to consider when betting on the A-League are injuries. Does your side have any injuries? Does your opposition have any injuries? Do the odds reflect any possible injuries?
What are the conditions forecast to be for the match?
Is it a home or away game for the team you are hoping to back?
What are the two teams' recent history while playing each other?
These are all very important questions you should be asking yourself before you even think about putting a bet on.
Other soccer leagues to bet on
There are hundreds of domestic soccer leagues, cup tournaments and inter-league competitions running all year round, while the Northern Hemisphere summer also plays host to major international events such as the FIFA World Cup. Here are five of the most popular competitions for online football betting at our top-ranked Australian bookmakers.
UEFA Champions League
Formerly known as the European Cup, the Champions League is the creme de la creme of club football. The 32 top teams drawn from the continent's best leagues fight it out in a gruelling group-and-knockout tourney for the right to be crowned kings of Europe. Real Madrid (11 titles) and AC Milan (seven) have enjoyed immense success in the CL, as have Barcelona, Bayern Munich and Liverpool with five wins each.
English Premier League
Boasting enormous fanbases in Africa, Asia and Australia, the EPL is far and away the most watched domestic football in the world. Manchester United, Arsenal and Chelsea have dominated the competition since its inception in 1992, but even they couldn't stop little Leicester City from snaring the 2015-16 Premier League title in what was perhaps the greatest upset in English football history.
La Liga
The Spanish Primera Division, better known as La Liga, is widely considered the most glamorous league in all of Europe. Starting in September each year, it boasts some of the most successful club teams in world soccer. Real Madrid have won La Liga a staggering 32 times and come runner-up 22 times, while Barcelona have won it 23 times and been bridesmaids 24 times.
AFC Champions League
Thirty-two teams from Asia's top domestic competitions compete to become the Asian Football Confederation's champion club. The most successful side in the tournament's history (including the AFC Club Championship comp it replaced) is South Korea's Pohang Steelers with three wins, while Western Sydney Wanderers became the first Australian champions in 2014.
US Major League Soccer
This 20-team competition, like most other US sports, is divided into two conferences: east and west. It begins in March each year. The LA Galaxy has won the most MLS Cups, with five, closely followed by DC United on four titles.
Other useful soccer guides
– A League grand final betting guide