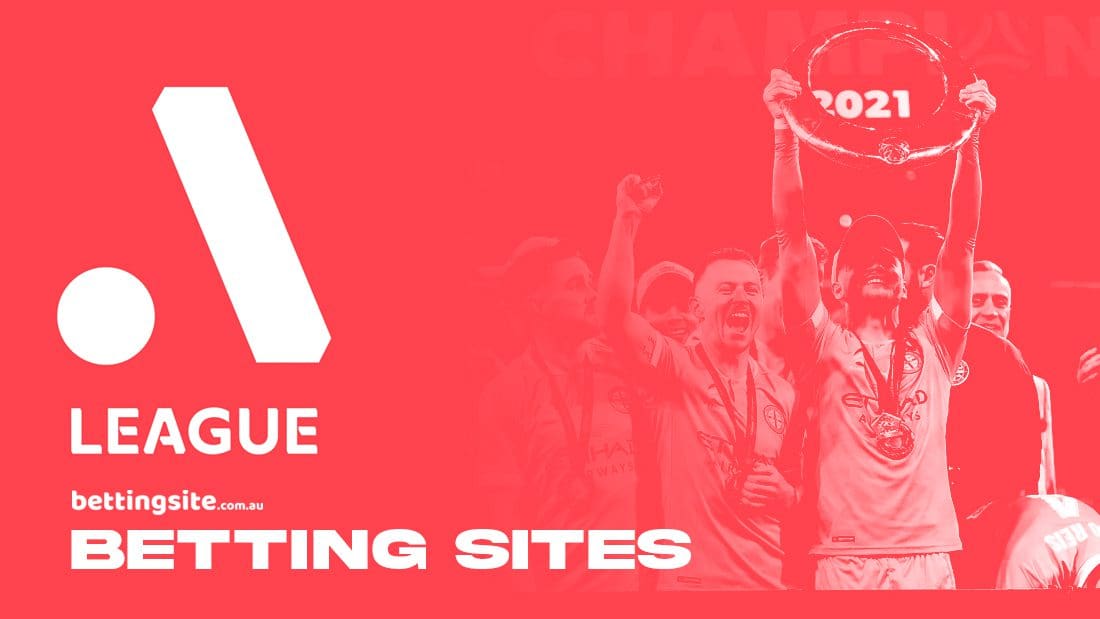 There are many great A-League betting sites available to Australians, with many regulated online bookmakers taking bets on the top-flight professional soccer league down under. The A-League season runs from October through to May and will feature 12 teams from right across Australia. A-League betting sites can be accessed via several different means, including via betting apps, telephone betting and via their websites. A-League bookmakers also run plenty of promotions and offers during the season, which punters can take advantage of.
The best A-League betting sites include:
Recommended!
The best A-League betting sites will have markets year-round on soccer, including both futures markets like outright A-League winner and MVPs right through to your match day markets, like head-to-head betting and goal scorers. If you are in Australia, you should bet with one of the sports betting sites licensed in Australia – they cover the A-League the best.
---
A-League news
Here are our free A-League betting tips & latest news:
All A-League news
A-League tips
All A-League tips
---
Best A-League betting sites 2023
Top A-League betting sites for Australians:

A-League Bookmakers
We recommend several tried and tested online betting sites for your A-League betting needs. Each A-League betting site may have continual promotions like inflated odds on certain sporting events, cash back on certain bets and mega bets, just to name a few. Again, check each ALeague bookie for their latest promotions.
Each of these A-League bookmakers offers a wide range of football markets, including futures betting, head-to-head markets, handicap betting and first goal scorer.
Many of the top online bookmakers in Australia will have betting markets all year round on the A-League, with these including things like title winner and even novelty markets, on things like who will be recruited. A-League betting promotions are frequent at the top ALeague betting sites, although these are more restricted than they have been in the past.
We strongly advise downloading one of brands of our best sports betting apps list, with this the most common way Australians bet on the A-League.
If you are an overseas reader, A-League betting is available at bookmakers overseas, with it simply a matter of navigating to the football tab and finding the Australian soccer competition.
---
Top A-League betting apps
Click the correct link for your smartphone to download the correct A-League betting apps:
A-League betting apps are available via many of the top football bookmakers in Australia, with these including brands like Ladbrokes, Boombet, Neds, bet365 and Unibet. These A-League betting apps have impervious records for providing a safe service in Australia, with it a requirement that they must hold and abide by a local wagering license.
The top A-League betting apps are generally available on Android and iOS smartphones and tablets. Both of these smartphone operating systems are readily available in Australia, but there are slightly different protocols to download each.
To download an Android betting app with A-League odds and markets you will either open an account and download their app directly from the bookie, or visit the Google Play store and select which app you wish to get. You may need to turn on non-market apps if you want to download A-League Android betting apps.
Downloading iOS A-League betting apps is slightly different, with these only available from the Apple Store. In short, you will need to create an account at your chosen A-League betting site, and then follow the prompts to the App Store to finalise your download. Using A-League betting apps on iOS should fill you with confidence, given the stringent protocols they must follow to be accepted into the Apple App store.
Whether you are using Android or iOS smartphones bookmakers apps for A-League betting, you will find all of the bookies' features available; including a full suite of deposit options, customer service and of course, all of the football promos and services you will need.
---
A-League odds
A-League odds for the 2023/24 season are as follows:
Melbourne City – $3.75
Central Coast Mariners – $7
Western Sydney Wanderers – $7
Adelaide United – $9
Melbourne Victory – $9.50
Sydney FC – $9.50
Western United – $11
Wellington Phoenix – $15
Newcastle Jets – $18
Macarthur FC – $19
Brisbane Roar – $21
Perth Glory – $34
All A-League odds were up to date as of August 22, 2023; you can view live A-League odds at Ladbrokes.com.au.
---
How to bet on the A-League
Betting on the A-League, or any sports league, involves a combination of understanding the sport, the teams, the players, and having a grasp of betting concepts.
Here are some steps to consider if you're looking to bet on the A-League:
Understand the A-League: Familiarize yourself with the A-League, including its teams, players, current standings, recent performances, and any relevant news or updates. This will help you make informed decisions when placing bets on Australia's top-flight soccer league.
Learn A-League Betting Basics: If you're new to sports betting, it's important to understand the basics. Learn about odds, types of bets (e.g., moneyline, spread, over/under), and how to read betting lines. This will great improve your A-League betting experience.
Choose a Reputable A-League bookmaker: Select a trustworthy online bookmaker that offers betting on the A-League. Make sure the A-League betting site is licensed and regulated, has a user-friendly interface, and provides competitive odds.
Create an Account: Sign up for an account on the chosen sportsbook. This usually involves providing personal information and verifying your identity.
Deposit Funds: Add money to your account using the available AUD bookie payment methods.
Study A-League Betting Odds: Odds reflect the A-League bookmaker's estimation of the outcome's likelihood. Lower odds indicate a higher probability, while higher odds suggest a lower chance. Understanding how A-League odds work is crucial for making informed bets.
Analyze A-League Statistics: Dive into team and player statistics to assess current form, goal-scoring trends, defensive records, injury reports, and head-to-head matchups. This information can help you make more accurate A-League predictions.
Consider External Factors before betting on the A-League: Take into account factors that can influence a match's outcome, such as weather conditions, home-field advantage, player injuries, suspensions, and team morale.
Set a Budget before wagering on A-League: Determine how much you're willing to bet and stick to that budget. Avoid chasing losses by betting more than you can afford.
Choose Your A-League Bets: Based on your research, select the type of A-League bets you want to place. These could include predicting match winners, goal totals, player performances, or other specific outcomes.
Practice Bankroll Management: Allocate your A-League betting budget wisely across different bets. Avoid putting all your funds on a single bet, as this can lead to significant losses.
Stay Informed: Continue to follow news and updates about the A-League to stay up-to-date with team developments and changes that could impact your bets. Most teams in the A-League have got decent websites that regularly post team news and updates, which greatly improves your betting knowledge.
Avoid Emotional Betting: Make decisions based on data and analysis rather than emotions. Don't let personal biases or fandom cloud your judgment.
Track Your A-League Bets: Keep a record of your bets, including the type of bet, amount wagered, odds, and outcome. This will help you assess your betting strategies over time.
---
A-League bet types at Australian bookmakers
Australian bookmakers offer a variety of bet types for A-League matches, catering to different preferences and strategies.
Here are some common A-League bet types available at Australian bookmakers:
Match Result (Moneyline): This is a straightforward bet on which team will win the A-League match. You can bet on the home team, the away team, or a draw. This is a very popular bet type at the top A-League betting sites and apps.
Double Chance: This bet allows you to cover two out of three possible outcomes in an A-League match. For example, either Team A winning or the match ending in a draw.
Draw No Bet: With this bet, you choose an A-League team to win, and if the match ends in a draw, your stake is returned.
Total Goals (Over/Under): You bet on whether the total number of goals scored in the A-League match will be over or under a certain specified value.
Both Teams to Score (BTTS): You predict whether both teams will score at least one goal during the match.
Correct Score: You wager on the exact final score of the A-League match. This can be a challenging bet but often comes with higher odds.
First Goalscorer/Anytime Goalscorer: You bet on which player will score the first goal in the match or whether a specific player will score at any point during the match.
Half-Time/Full-Time Result: You predict both the half-time and full-time results of the match. This can be more lucrative as it requires predicting two outcomes correctly.
Handicap Betting (Spread): In this type of bet, a virtual handicap is applied to one of the teams to even out the odds. You bet on whether the favoured team will win by a margin greater than the handicap or whether the underdog will keep the match closer than the handicap.
Winning Margin: You bet on the margin by which one team will win, for example, by 1 goal, 2 goals, etc.
Player Specials: Bookmakers often offer bets related to specific player performances, such as the number of goals a player will score or whether a player will receive a yellow or red card.
Multi-Bets: You can combine multiple bets from different matches into a single bet slip to potentially increase your potential winnings. However, all bets in the accumulator must win for you to win the overall bet.
Futures/Outright Bets: These are bets on outcomes that will be determined over a longer period, such as the winner of the A-League season, the top goalscorer, or which team will be relegated.
---
A-League 2023/2024 season
Prior to the formation of the A-League, soccer – or 'football', as it is known internationally – failed to reach any great lustre in Australia.
That all changed in 2005 when the Hyundai A-League burst onto the scene, becoming an almost instant success with teams scattered all across the country and one in New Zealand too.
The competition has changed a lot since those early days by both including and dropping several teams along the way and it has firmly entrenched itself into the sporting psyche of the Asia-Pacific region.
The A-League is now spoken of in the same breath as the AFL, NRL and cricket in Australia, proving the game has come a long way in its short existence. With this popularity comes a great many soccer betting options at Australia's best bookmakers.
During the 2018-19 season it was announced that two new teams would be joining the A-League. Western United (Victoria) played their first game in the 2019-20 campaign, while Macarthur FC (NSW) joined the following season. With the total number of teams now up to an 12, there will be no need for byes during the 2021-22 A-League season.
The A-League season runs for 27 rounds and at the completion of the regular season the top six teams progress through to a finals series. The last two teams standing play in the A-League Grand Final, which is a huge betting event in Australia.
While the A-League remains a 12 team competition heading into the 2023-24 season, it is expected to expand by two more teams prior to next season. These teams will be Canberra and Auckland, while there is also likely to be a team from south-east Queensland introduced and one other a year later. This will bring the total number of teams to 16.
The fixture for the 2023-24 A-League season was not yet released as of August 21, 2023, but is expected to be out in the coming weeks.
---
A-League history and past winners
The make-up of the A-League has changed quite a bit since the inaugural 2005/06 season. Originally there was Sydney FC, Melbourne Victory, Queensland Roar, Adelaide United, Perth Glory, Central Coast Mariners, Newcastle Jets and the New Zealand Knights.
Since then the Knights have been dropped and replaced by the Wellington Phoenix in 2007. Gold Coast United and North Queensland Fury joined the competition in 2009, but the Fury were booted from the A-League in 2011 and Gold Coast dissolved in 2012.
The 2010 season saw the emergence of Melbourne Heart, who later changed their name to Melbourne City, while 2012 welcomed the Western Sydney Wanderers.
Melbourne Victory, Brisbane Roar and Sydney FC have shared dominance of the competition since its inception. Sydney lead the way with five A-League Championships, while the Victory have taken top honours four times. Brisbane racked up three titles and finished top of the table twice between 2011 and 2014.
After an impressive 2022/2023 season Central Coast Mariners have now move up to two A-League championship wins.
No other team has won the A-League Championship on multiple occasions. Adelaide United have claimed A-League Premiership honours twice, but they had to wait until 2015/16 to join Newcastle Jets (2007/08) in the Championship winners' circle. Newcomer Western United also broke into the champion circle in the 2021/2022.
Perth Glory and three-time bridesmaids Western Sydney are yet to win the A-League title, as is newcomer Macarthur FC.
---
A-League betting strategy
Like all sports betting, it is advisable to have multiple betting accounts with different online bookies. This allows you to find the best odds and best possible return for your betting dollar. The more you refine your A-League betting strategy the better your results will be. You should follow these A-league betting tips to improve your wagering performance.
Other things to consider when betting on the A-League are injuries. Does your side have any injuries? Does your opposition have any injuries? Do the odds reflect any possible injuries?
What are the conditions forecast to be for the match?
Is it a home or away game for the team you are hoping to back?
What are the two teams' recent history while playing each other?
These are all very important questions you should be asking yourself before you even think about putting a bet on.
---
How to watch the A-League in Australia
The A-League is the pinnacle of the sport within Australia and it receives good coverage on both the Ten Network and on subscription service Foxtel.
There are other options to watch the Aussie football competition including via Bet365 which has the mobile streaming rights in Australia.
---
Other soccer leagues to bet on
There are hundreds of domestic soccer leagues, cup tournaments and inter-league competitions running all year round, while the Northern Hemisphere summer also plays host to major international events such as the FIFA World Cup. Here are five of the most popular competitions from around the world.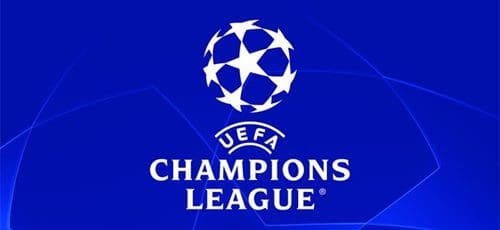 UEFA Champions League
Formerly known as the European Cup, the Champions League is the creme de la creme of club football. The 32 top teams drawn from the continent's best leagues fight it out in a gruelling group-and-knockout tourney for the right to be crowned kings of Europe. Real Madrid (12 titles) and AC Milan (seven) have enjoyed immense success in the CL, as have Barcelona, Bayern Munich and Liverpool with five wins each.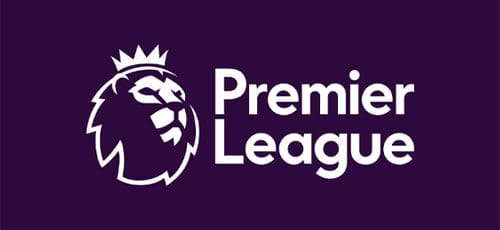 English Premier League
Boasting enormous fanbases in Africa, Asia and Australia, the EPL is far and away the most watched domestic football in the world. Manchester United, Arsenal and Chelsea have dominated the competition since its inception in 1992, but even they couldn't stop little Leicester City from snaring the 2015-16 Premier League title in what was perhaps the greatest upset in all of modern football.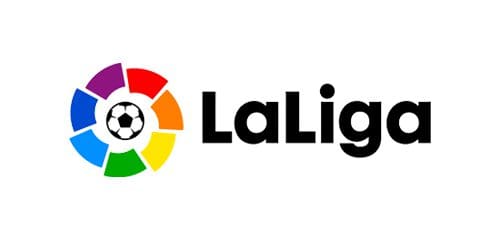 La Liga
The Spanish Primera Division, better known as La Liga, is widely considered the most glamorous league in all of Europe. Starting in September each year, it boasts some of the most successful club teams in world soccer. Real Madrid have won La Liga a staggering 33 times and come runner-up 22 times, while Barcelona have won it 23 times and been bridesmaids 24 times.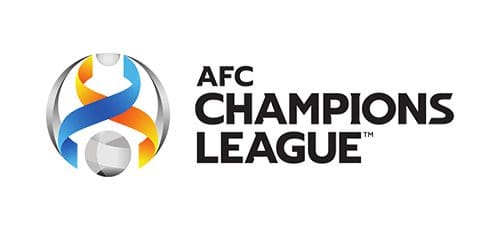 AFC Champions League
Thirty-two teams from Asia's top domestic competitions compete to become the Asian Football Confederation's champion club. The most successful side in the tournament's history (including the AFC Club Championship comp it replaced) is South Korea's Pohang Steelers with three wins, while Western Sydney Wanderers became the first Australian champions in 2014.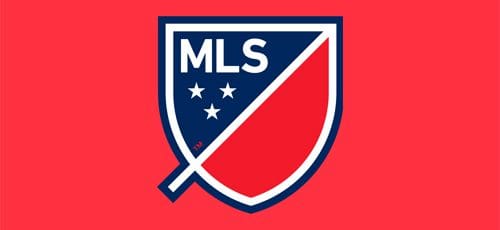 US Major League Soccer
This 20-team competition, like most other US sports, is divided into two conferences: east and west. It begins in March each year. The LA Galaxy have won the most MLS Cups, with five, closely followed by DC United on four titles.
Recommended!
A-League betting questions
The A-League is still only a young competition but it already is a very popular betting event in Australia. In this section we answer questions our readers have asked us. If you have something you would like to ask the BettingSite.com.au team about A-League football betting drop us a comment in the box below or send us an email via [email protected].
What is the best bookie for the A-League?
The best A-League betting site in our opinion is probably Sportsbet, but it largely does come down to each week of the competition and what's happening at each online bookmaker. For instance Bet365 might run an A-League promo one week, but give you donuts the next. We just find Sportsbet has a great range of A-League odds all year round.
Best tip for A-League betting:
Always know your teams and current status. By this we mean always check how a team is travelling before betting on them. They might have five injuries and a new coach and the club is in disarray. Never bet blind.
---
A-League Past Winners
Here is a list of all your A-League final winners since the A-league was founded in 2004:
| Year | Winner | Runner Up | Score |
| --- | --- | --- | --- |
| 2022-23 | Central Coast Mariners | Melbourne City | 6-1 |
| 2021-22 | Western United | Melbourne City | 2-0 |
| 2020-21 | Melbourne City | Sydney FC | 3-1 |
| 2019-20 | Sydney FC | Melbourne City | 1-0 (*After Extra Time) |
| 2018-19 | Sydney FC | Perth Glory | 0-0 (4-1 *Penalty Shootout) |
| 2017-18 | Melbourne Victory | Newcastle Jets | 1-0 |
| 2016-17 | Sydney FC | Melbourne Victory | 1-1 (4-2 *Penalty Shootout) |
| 2015-16 | Adelaide United | Western Sydney Wanderers | 3-1 |
| 2014-15 | Melbourne Victory | Sydney FC | 3-0 |
| 2013-14 | Brisbane Roar | Western Sydney Wanderers | 2-1 (*After Extra Time) |
| 2012-13 | Central Coast Mariners | Western Sydney Wanderers | 2-0 |
| 2011-12 | Brisbane Roar | Perth Glory | 2-1 |
| 2010-11 | Brisbane Roar | Central Coast Mariners | 2-2 (4-2 *After Extra Time) |
| 2009-10 | Sydney FC | Melbourne Victory | 1-1 (4-2. *After Extra Time) |
| 2008-09 | Melbourne Victory | Adelaide United | 1-0 |
| 2007-08 | Newcastle Jets | Central Coast Mariners | 1-0 |
| 2006-07 | Melbourne Victory | Adelaide United | 6-0 |
| 2005-06 | Sydney FC | Central Coast Mariners | 1-0 |