Best NBA bookie for Australians
Even though the USA is on the other side of the world, betting on the National Basketball Association (NBA) is now one of the most popular options at Australian bookmakers.
With Australia boasting one of the most advanced sports betting in the world, punters are spoilt for choice when it comes to selecting a bookie.
Having said that, there is still stark differences between some betting sites for NBA punters. The following are our top five online betting operators for NBA odds.

Best NBA Bookies for Australians
*NB: We don't know of any licensed AU bookies that don't accept bets on the NBA. Learn more about Australian online bookmakers here.
Best NBA betting sites
About the NBA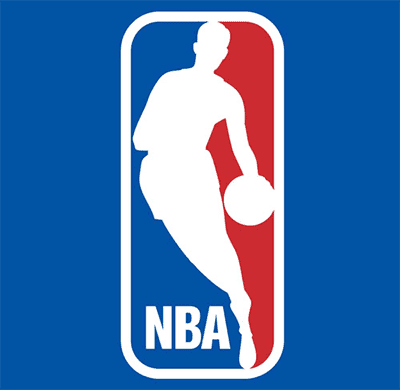 The National Basketball Association is one of the most popular sports organisations in the world. Founded in 1946 and based in North America, the league features 30 teams – 29 from the United States and one from Canada – and is the undisputed heavyweight champion of domestic basketball competitions worldwide.
Michael Jordan, Magic Johnson, LeBron James, Kobe Bryant, Stephen Curry – the list of superstars to grace the NBA goes on. NBA players are the world's best paid sportsmen by average annual salary per player, so it is no wonder the league continues to attract the very best talent from North America and beyond.
A standard NBA season, including the playoffs and finals, runs from October to June. Each team plays 82 matches in the regular season, so there is almost always something for punters to bet on. NBA teams even play on Christmas Day.
The league is split into two divisions: the Eastern Conference and the Western Conference. The East is generally known for its defensive style of play and includes high-profile teams such as Boston Celtics, Chicago Bulls and Philadelphia 76ers. The Celtics have more titles than any other team (17) and remain a major team in the league.
The Western Conference has picked up in recent times with the success of the Golden State Warriors. It had always been popular for producing eye-catching teams like the San Antonio Spurs and Los Angeles Lakers, but the Warriors have transformed basketball as we know it with the three-pointer becoming a must-have for every side to compete for championships.
The top eight teams from each conference make the playoffs, where they are seeded into an elimination bracket. After several knockout rounds featuring best-of-seven series, the top two teams face off for the conference title. The winner of the Eastern Conference then plays the winner of the Western Conference in the NBA Finals, where the first team to capture four wins will claim the NBA Championship title.
One NBA game has four 12-minute quarters and as many five-minute overtime periods as needed for either team to secure the result. Even with media timeouts, referee reviews and coaches' challenges breaking up the game, the pace and standard play are unrivalled anywhere in the world.
Punters love NBA betting for many reasons, and the league is only growing in this area. Not only do punters get to see the very best athletes in basketball, they also get a wealth of betting options each and every day.
Basketball betting sites offer much more than your standard head-to-head and points-spread markets. Nowadays, gamblers can choose from a veritable cornucopia of sports betting markets for every NBA game. First basket, total points, overtime betting – you name it, the bookmakers have it.
2020-21 NBA Championship odds and predictions
In one of the most disrupted and challenging seasons on record, the Los Angeles Lakers paid the ultimate tribute to the late Kobe Bryant by beating the Miami Heat to take out the 2019-20 NBA Championship title. The Lakers look set to start their title defence as outright favourites, with the LA Clippers, Milwaukee Bucks and Brooklyn Nets also well liked.
More teams quoted at Sportsbet.com.au
Popular NBA betting options
With hundreds of bets available for each game, finding NBA betting markets online has never been easier. Popular options include head-to-head, points start, total points and winning margin, but there are also heaps of exotics and futures bets to choose from.
First basket has become one of the most popular NBA prop bets at online bookmakers. Which player will score the first basket of the game? It's as simple as that. Much like the first scorer markets for soccer, rugby league and Australian football, the first basket odds at basketball betting sites are often very good value.
NBA bookmakers will often offer up individual player markets with over/under lines for stats such points, rebounds and assists. Most online bookies offer such markets for the top few players in the game, but the best NBA betting sites run lines for every player on the team sheets.
There are a lot of markets that cater to punters who like to break the game down into quarters and halves. First-quarter winner, third-quarter handicap, half-time margin – just about every major match market comes with an equivalent for quarters and halves.
Recommended!
Punters can also bet on NBA futures. This is a great play for gamblers that like top value by taking the early odds for markets like these:
NBA Championship winner
Eastern Conference winner
Western Conference winner
NBA regular season MVP
Winning Division
Rookie of the Year
Defensive Player of the Year
Sixth Man of the Year
One event that continues to grow each year from a betting perspective is the NBA All-Star Weekend. All-Star Weekend is the biggest mid-season event in any sporting competition, as players from all teams compete together in brilliant competitions.
Normally used for entertainment value, the All-Star Weekend has turning into a betting frenzy, as the league has pushed for more competitive matches and proceedings.
Here are some of the events that punters can study for the NBA's All-Star Weekend.
NBA All-Star Game
Dunk Contest
Three-Point Contest
Skills Challenge
USA vs World Rookie Game
These are just a handful of the futures markers available and Sportsbet.com.au has a full list available all throughout the season.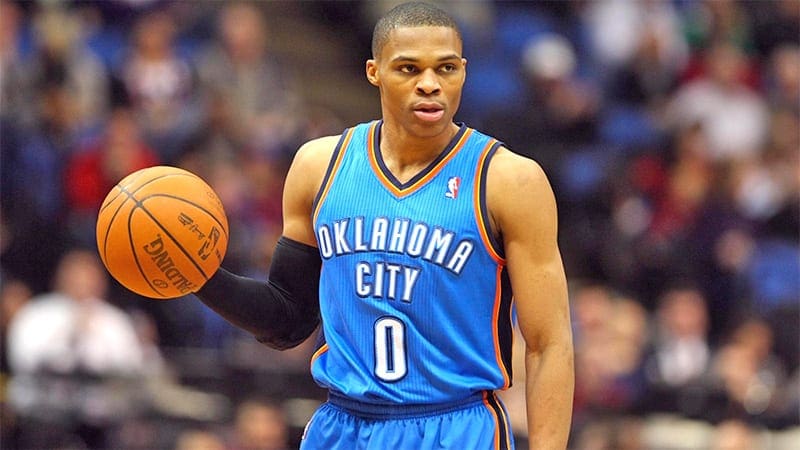 NBA betting tips
The biggest thing to remember when betting on the NBA is that tomorrow is another day. Teams play 82 games throughout the regular season, unlike 17 in the NFL, so a loss doesn't have the same impact as other sports.
The same rule applies for punters. If your team loses one day, don't be afraid to load up again the following day. NBA form fluctuates over the course of the season and there are no two days the same.
Backing underdogs, especially home underdogs, is a good way to consistently make money betting the NBA. Seeing the value of underdogs isn't an exact science, but correctly predicting when teams will play well at home is. Look for teams that have been playing well on the road, not necessarily winning, but they should return to their home court in good style.
Ride the hot team. Finding teams that are either about to start a winning streak, or in the early stages of a winning streak is key to making money when betting on any form of basketball. Some teams will win seven or eight games before online bookmakers start to adjust their lines.
Avoid this strategy when backing the high-profile teams such as the Lakers, Clippers and Celtics, because the lines will already be heavily affected by the public's perception, but the teams that fly under the radar can provide good value.
The chase theory is not for the faint of heart, but it is effective when executed correctly. To start, you have to find and stick with a team that is likely to pay over $2 in the head-to-head betting for the foreseeable future. Every time your team loses, you have to double your bet. This can get expensive if your team goes on a losing streak, but they will eventually win a game and you will make money if they pay anything over $2.
This is very similar to the Martingale system used by high-stakes gamblers in roulette and baccarat. It is all but certain to work in the long run, but the exponential nature of the bets means you need an endless bankroll to guarantee success.
Which teams play in the NBA?
Eastern Conference
Boston Celtics
Brooklyn Nets
New York Knicks
Philadelphia 76ers
Toronto Raptors
Chicago Bulls
Cleveland Cavaliers
Detroit Pistons
Indiana Pacers
Milwaukee Bucks
Atlanta Hawks
Charlotte Hornets
Miami Heat
Orlando Magic
Washington Wizards
Western Conference
Denver Nuggets
Minnesota Timberwolves
Oklahoma City Thunder
Portland Trail Blazers
Utah Jazz
Golden State Warriors
Los Angeles Clippers
Los Angeles Lakers
Phoenix Suns
Sacramento Kings
Dallas Mavericks
Houston Rockets
Memphis Grizzles
New Orleans Pelicans
San Antonio Spurs
How to watch the NBA in Australia
The NBA is one of thew most popular sports leagues in the world. With interest in Australia at its greatest level for many years, courtesy of no.1 draft pick Ben Simmons, people are always looking to watch the games live online. There are a few options to watch the NBA in Australia.
Foxtel
If you have purchased the sports package on your Foxtel bundle, you will have access to ESPN, which airs multiple games almost every day during the year. A Foxtel subscription will set you back around $75 per month, and that doesn't include setup charges.
Kayo 
This dedicated sports streaming service essentially gives you the Foxtel Sports HD package without having to install Foxtel and pay for all the other junk you don't want. At $25 per month, this is a great way to go.
Optus Fetch
While it doesn't have quite the range of live sports action that Foxtel offers, Fetch has several packages that include ESPN. It is more affordable than some other pay TV services, while a few sign-up deals even offer free upgrades to premium packages.
NBA League Pass
The NBA have multiple deals for anyone wanting to watch a game, going from full-season passes and single-team memberships all the way down to single-game passes and 10-minute passes.
Bet365 
To watch NBA games on the Bet365 live streaming service, all you need to do is sign up at Bet365 and put some money into your betting account. You don't even need to bet on the game in order to watch it live.
Sportsbet
Similar to Bet365, Sportsbet offers NBA live streams on every game regardless of whether or not you have a bet involved. As long as you are a Sportsbet member, you can watch any game free of charge on your mobile or tablet devices.