Best NBA bookie for Australians
Betting on the National Basketball Association (NBA) is something many Australians do, despite the USA being on the other side of the world.
With Australia boasting one of the most advanced sports betting industries in the world, it means punters are spoilt for choice when it comes to comes to selecting a bookie.
Having said that, there is still stark differences at betting sites for NBA punters. The following are our top four betting sites for the NBA for the 2019-20 season for various reasons which we detail below.
*NB: We don't know of any licensed AU bookies that don't accept bets on the NBA, learn more about Australian online bookmakers here.
Best NBA betting sites
Sportsbet: Probably the biggest brand in Australia has long been the gold standard for NBA wagering in the country. Have the most diverse markets out of any bookie offering NBA bets in both sheer number and variety.
BetEasy: Along with Sportsbet, BetEasy gets their markets up earliest, which is great for those of us who put planning into their long shot multis. The promotions and rewards offers on NBA matches are first rate. Definitely a bookie to keep an eye on during the season.
Bet365: The beauty of Bet365 is the diverse markets and that they are available to so many punters around the world (over 200 in fact). While most people on earth can sign up at Bet365, the big calling card for Aussie punters is the live streaming of matches on their app. So you can bet, watch and walk.
About the NBA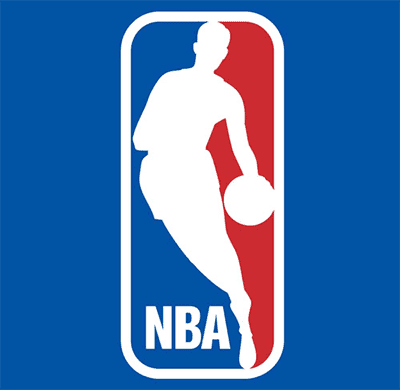 The NBA (National Basketball Association) is one of the most popular sports organisations in the world and it ranks as one of the biggest betting sports also.
The NBA is based in North America with 29 teams from the United States and one from Canada (Toronto Raptors). Founded in 1946, the NBA has had a rich history in American culture and some of the most polarizing figures in sport have played the great game.
Names such as Michael Jordan, Magic Johnson, LeBron James, Stephen Curry – the list continues to grow and with star power comes popularity. This is largely because NBA players are the world's best paid sportsmen by average annual salary per player.
Punters across the globe love betting on the NBA as it is played from October to June and there aren't many days in the calendar where an NBA game isn't played – they even play on Christmas Day.
The league is split into two divisions; the Eastern Conference and the Western Conference. The East is generally known for its defensive-styled play and includes high-profile teams such as the Cleveland Cavaliers and Boston Celtics. The Celtics have more titles than any other team (17) and remain a major team in the league.
The Western Conference has picked up in recent times with the success of the Golden State Warriors. It had always been popular for producing the San Antonio Spurs and the LA Lakers, but the Warriors have transformed basketball as we know it with the three-pointer becoming a must-have for every team to compete for championships.
Eight teams from every conference make the playoffs where a 1 vs. 8 system takes place. The winner of the Eastern Conference then plays the winner of the Western Conference in the NBA Finals. The NBA Finals are played in a best of seven series with the winner needing to win four games to capture the title.
One NBA game has four 12-minute quarters and as many 5-minute overtime periods as needed. There are also media timeouts which stall the game throughout every quarter, but the game generally flows well much to punters' delight.
Punters love betting on the NBA for many reasons and the sport is only growing in this area. Not only do punters get to see the very best athletes in basketball, they also get a wealth of betting options each and every day. Bookmakers don't just offer head-to-head and points spread markets, they offer betting types which cater to every level of punter.
First basket, total points, overtime betting – you name it, the bookmakers have it and markets are updated every minute so punters never miss the best value.
2019/20 NBA Championship odds and predictions
The Golden State Warriors have played in the NBA Finals five years running, but even they couldn't handle Kawhi Leonard and the Toronto Raptors in 2019. Kawhi is now at the Los Angeles Clippers, which has seen them rocket to the top of the outright betting for this season's NBA title. LeBron James' LA Lakers are also well backed, while Ben Simmons and the Philadelphia 76ers are tipped to smoke the Eastern Conference.
NBA Championship 2019/2020
Los Angeles Clippers
$3.00
Portland Trail Blazers
$100.00
Minnesota Timberwolves
$250.00
New Orleans Pelicans
$250.00
Oklahoma City Thunder
$250.00
Golden State Warriors
$500.00
Washington Wizards
$500.00
Cleveland Cavaliers
$800.00
Popular NBA betting options
With over 60 markets available to bet on, finding the right NBA betting market is made easy. Punters can bet on the more popular options such as head-to-head, points start, total points and winning margin, but also some of the more exotic options.
First basket has become a popular option as it is very similar to first tryscorer for rugby punters. Which player will score the first basket of the game? It's as simple as that and the odds available are generally good value.
Bookmakers will often offer up individual player markets. These markets will have lines set for how many points, rebounds and assists one player will have. Bookmakers generally provide odds for the top three/four players in the game and supply markets for these players.
The game is also broken down into two halves and four quarters. Punters can get on these individually and there are a lot of markets which cater to punters that like breaking the game down. First quarter winner, third quarter handicap – just two of the many options available.
In-game betting aside, punters can also bet on NBA futures. This is for punters that like to secure the early value and these bets are extremely popular.
NBA Championship winner
Eastern Conference winner
Western Conference winner
NBA regular season MVP
Winning Division
Rookie of the Year
These are just a handful of the futures markers available and Sportsbet.com.au have a full list available all throughout the season.

NBA betting tips
The biggest thing to remember when betting on the NBA is that tomorrow is another day. Teams play 82 games throughout the regular season, unlike 17 in the NFL, so a loss doesn't have the same impact as other sports.
The same rule applies for punters. If your team loses one day, don't be afraid to load up again the following day. NBA form fluctuates over the course of the season and there are no two days the same.
Backing underdogs, especially home underdogs, is a good way to consistently make money betting the NBA. Seeing the value of underdogs isn't an exact science, but correctly predicting when teams will play well at home is. Look for teams that have been playing well on the road, not necessarily winning, but they should return to their home court in good style.
Ride the hot team. Finding teams that are either about to start a winning streak, or in the early stages of a winning streak is key to making money when betting on any form of basketball. Some teams will win 7-8 games consecutively, but the bookmakers haven't adjusted their lines.
Avoid this strategy when backing the high-profile teams such as the Warriors, Cavaliers, Spurs, because the lines will already be heavily affected by the public's perception, but the teams that fly under the radar can provide good value.
The chase theory. This is potentially the easiest way to make money betting on the NBA, but it isn't for the faint of heart. The chase theory is simply finding one team that will be paying over $2 in every game in the foreseeable future. That isn't easy in the NBA, but teams with poor records will generally start over $2 in most of their games.
The chase theory is backing one team until they win, hence the name chase. Every time your team loses (must be the same team every game) you have to double your bet. This can get expensive if your team goes on a losing streak, but they will eventually win a game and you will make money if they pay anything over $2.
It is one of the most tried and tested theories which comes with plenty of skepticism, but if you pick your spots and your bankroll is sufficient, it will result in profits.
Current NBA team list
Eastern Conference:
Boston Celtics
Brooklyn Nets
New York Knicks
Philadelphia 76ers
Toronto Raptors
Chicago Bulls
Cleveland Cavaliers
Detroit Pistons
Indiana Pacers
Milwaukee Bucks
Atlanta Hawks
Charlotte Hornets
Miami Heat
Orlando Magic
Washington Wizards
Western Conference:
Denver Nuggets
Minnesota Timberwolves
Oklahoma City Thunder
Portland Trail Blazers
Utah Jazz
Golden State Warriors
Los Angeles Clippers
Los Angeles Lakers
Phoenix Suns
Sacramento Kings
Dallas Mavericks
Houston Rockets
Memphis Grizzles
New Orleans Pelicans
San Antonio Spurs
How to watch the NBA in Australia
The NBA is one of thew most popular sports leagues in the world, and with the interest in Australia at its greatest level for many years, courtesy of #1 draft pick Ben Simmons meteoric rise, people are always looking to watch the games live online. There are a few options to watch the NBA in Australia.
Kayo: Offers a subscription service where you pay a set fee monthly and you get all the NBA games streamed live. Kayo has struck a deal with BetEasy, where customers can get a few months free when they sign up.
Bet365: Streams all NBA matches via its apps and online streaming service, all you need to do to watch via Bet365 is be a member and have a funded account. Often NBA betting sites will have a deal with sporting leagues to stream their products.
Latest basketball news and betting tips