CRICKET'S greatest rivalry.
Australia, England, battling it out for that little urn.
The Ashes is the cricket series to end all series, pitting the traditional rivals against each other in a test of will and skill.
First played in 1882, the term The Ashes, is derived from the famous obituary, published in British newspaper The Sporting Times, in 1882, which stated English cricket had died and "the body will be cremated and the ashes taken to Australia". It was the first time Australia had beaten the Poms on their home soil and sent the nation into mourning.
It finally showed that Australia was a viable opponent and led to the rivalry as we know it today
The Ashes urn, which remains at the MCC Museum, at the storied Lords in England, is believed to contain the ashes of a cricket bail, although historians are only 95 per cent sure that is fact.
The rich history of the Ashes has produced some of the greatest series and single test matches you will ever see.
Played over five Tests since 1998, Australia dominated for many years, winning eight in a row between 1989 and 2003 before England claimed a 2-1 victory, that was followed by a 5-0 whitewash but the Aussies in 2007 – the first time that had occured.
Since then, the Poms have won three straight, with Australia briefly grabbing them back in 2014, before surrendering them the next year.
England are the current holders of the Ashes.
2017 Ashes where, when, dates, venues
Teams: Australia vs. England
Country: Australia
Dates: November 2017 to January 2018
Venues: The Gabba, Adelaide Oval, the WACA Ground, Melbourne Cricket Ground, Sydney Cricket Ground
***NOTE: Test cricket is moving from the WACA Ground to the new Perth Stadium and, with the development of the new cricket haven ahead of schedule, the Perth Test could be held there. If not, this will probably be the WACA's swan song.
Best bookies to bet on The Ashes with
You will find that most bookmakers worth a grain of salt will offer markets on The Ashes series, but there but a few that offer an enormous variety of markets, while mixing it in with a bunch of promotions that provide money back and bonus bet offers on your bets. We've trawled the world wide web in an effort to come up with a few bookies that are worth their weight in gold. Bet with one – or more – of these bad boys and you will be looked after.
Tips on how to bet on Ashes and Test cricket
There was a time there for a while when you could just load up on Australia at short odds and know that they would get the job done. But the days of Warne, Waugh, Ponting and company are long gone. Both teams are almost on a level playing field, so you can never be complacent. You see, that's the thing with Ashes cricket. Even when you think you know, you don't know. Bet accordingly.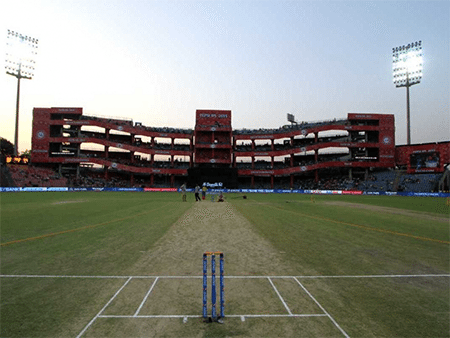 Back the home side: These days, it genuinely feels like a 50-50 every time an Ashes series rolls around. And that means both sides have strong claims. Often though, the home team knows its home conditions and that should hold them in good stead. The Aussies, with their fast, bouncy wickets love the rock coming onto them, while the Poms are the kings of swing and play it just as well as they bowl it on their slow, low, seaming decks.
Form goes out the door: Usually we would say "make sure you look at the form" before you bet on an event, but we only pay passing interest to this when it comes to the Ashes. These two teams are capable of producing stunning results, even when nothing is going their way. They both lift for each other, which produces high quality, often thrilling cricket.
Back the best: The blokes with bat and ball who spearhead their attacks are usually the men who stand up in the face of Ashes pressure. Steve Smith and David Warner for the Aussies always tend to produce, while Joe Root is a monster for the Englishmen. Follow the champions. That's where the cash is.
Odds and betting for 2017 Ashes

Win Draw Win:

Australia $1.72

Draw $6.50

Draw No Bet:

Australia $1.55

England $2.33

Double Chance

Australia and England $1.09

Australia and Draw $1.39

England and Draw $1.94

Correct series score:

Australia 1-0 ($501)

Australia 2-0 ($91)

Australia 2-1 ($14)

Australia 3-0 ($26)

Australia 3-1 ($6.50)

Australia 3-2 ($5)

Australia 4-0 ($15)

Australia 4-1 ($7)

Australia 5-0 ($20)

Draw 0-0 ($501)

Draw 1-1 ($67)

Draw 2-2 ($6)

England 1-0 ($501)

England 2-0 ($176)

England 2-1 ($19)

England 3-0 ($71)

England 3-1 ($12)

England 3-2 ($7)

England 4-0 ($41)

England 4-1 ($17)

England 5-0 ($51)

To Retain/Regain the Ashes

England to Retain the Ashes $1.90

Australia to Regain the Ashes $1.80

*All early market odds provided by Sportsbet.com.au

We might still be a year out from the next Ashes series, but don't let that stop you from having a punt.

Sportsbet.com.au already has several markets available on cricket's greatest rivalry.

The bookie has the Aussies – despite their current struggles – at $1.72 favourites, with the English at $2.70 and a drawn series at $6.50.

The favoured correct series result is Australia 3-2 at $5, with a 2-2 draw at $6, narrowly shading Australia to win it 3-1, at $6.50. The Poms's best hope is 3-2, according to the bookmaker, rated a $7 chance.

List of Ashes results

1961Australia 2-1 (5)

1962/63 drawn 1-1 (5)

1964 Australia 1-0 (5)

1965/66 drawn 1-1 (5)

1968 drawn 1-1 (5)

1970/71 England 2-0 (7)

1972 drawn 2-2 (5)

1974/75 Australia 4-1 (6)

1975 Australia 1-0 (4)

1977 England 3-0 (5)

1978/79 England 5-1 (6)

1981 England 3-1 (6)

1982/83 Australia 2-1 (5)

1985 England 3-1 (6)

1986/87 England 2-1 (5)

1989 Australia 4-0 (6)

1990/91 Australia 3-0 (5)

1993 Australia 4-1 (6)

1994/95 Australia 3-1 (5)

1997 Australia 3-2 (6)

1998/99 Australia 3-1 (5)

2001 Australia 4-1 (5)

2002/03 Australia 4-1 (5)

2005 England 2-1 (5)

2006/07 Australia 5-0 (5)

2009 England 2-1 (5)

2010/11 England 3-1 (5)

2013 England 3-0 (5)

2013/14 Australia 5-0 (5)

2015 England 3-2 (5)
Types of bets available on the Ashes

There are a variety of betting markets available on the Ashes, for both the series and individual matches. here we will outline a few:

Series Result: This bet type is the most simple. You have three options, Australia, England or draw, and you just have to back the result you think will occur.

Draw no bet: This shortens the odds on the Aussies and Poms, but also removes the draw risk from the equation. If the match is drawn, you get your money back.

Correct series score: It gets harder here. Not only do you have to pick the winner of the series, but you also have to correctly predict exactly how many Tests each team will win.

Double chance: This one gives you two bites of the cherry. You can bet England or Australia and if either of them wins, you get paid. But, if it's a draw. You're cooked. Similarly, you can back England or draw, or Australia or draw.

Player props: Here's where it gets really tough, but also really enjoyable. Pick your favourite players and follow their success. Back your player to score the most runs or take the most wickets – across the entire series – and you'll be rolling in it if they have massive performances.

To regain/retain The Ashes: Simply, back the team you think will be holding the Ashes at the end of the series. If the Ashes holder either wins or draws the series, then you win if you back them, but the team that is chasing the Ashes must win the series to reclaim it.

Match day betting:

Win draw win: Similar to the series result, except this applies to each match. You have to find the result of the Test, whether it is Australia, England or draw.

Highest opening partnership: Which side has the best openers? Back them in to outscore their opponent's opening pair in each innings. All they have to do is have more runs on the board than their opponent when the first wicket falls in each innings.

Draw no bet: Again, this one is similar to the series one, except it removes the draw from the equation from the game. It can be especially helpful when rain is forecast, because you will get your money back if there happens to be a ton of play lost due to the bad weather.

Player props: Last one that's similar to the series player props. Except it applies to each innings of each individual Test match. So back the guy you think will take the most wickets or make the most runs in each innings of the match.