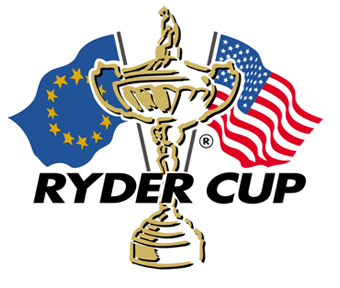 GOLF is the greatest game ever played and there's no better example than the Ryder Cup.
The United States vs. Europe in a four-day showdown, every two years, which sees some of the world's best golfers battle it out across a multi-game format including singles and pairs competitions.
The Ryder Cup has become the most exciting tournament in golf and we have the Europeans to thank for that. The enthusiasm, and comedy, that the European fans show every tournament turns the Ryder Cup into a football atmosphere like no other golf tournament.
Some of golfs greatest names have contested the Ryder Cup which includes everyone from Tiger Woods, Jack Nicklaus and Spanish superstar Seve Ballesteros, and that's taking nothing away from current champions Rory McIlroy and Jordan Spieth.
Best Ryder Cup bookmakers
Bookmakers know the importance of offering great odds for golf bettors, which makes betting on golf markets a popular pursuit

This is my table
Upcoming Ryder Cup fixtures
Securing a Ryder Cup hosting bid is much like the Olympic Games. Interested countries will put in their bids and if its a winning one, a nominated golf course will host the Ryder Cup.
The next four editions of the Ryder Cup have been confirmed with iconic U.S. courses Whistling Straits and Bethpage Black among the upcoming courses.
| | |
| --- | --- |
| 2018: | Le Golf National (France) |
| 2020: | Whistling Straits (Wisconsin) |
| 2022: | Marco Simone Golf And Country Club (Italy) |
| 2024: | Bethpage Black (New York) |
Famous Ryder Cup victories
2012
One of the most recent Ryder Cup victories came in 2012 and it will long last as one of the most famous.
The 39th Ryder Cup was held at Medinah in Illinois and Team USA looked to have the Ryder Cup in the bag after strong performances from the likes of Tiger Woods and Phil Mickelson set them up with a big lead heading into the final day.
The Europeans were down 10-4 heading into the final day, but they were able to complete an incredible comeback which culminated with Germany's Martin Kaymer sinking a putt on the 18th hole to seal the deal.
The Europeans took the victory 14 1/2 to 13 1/2 in what was a sensational finish with credit going to Ian Poulter who finished the tournament with a 4-0 record.
1999
What would a Ryder Cup be without some controversy? It's an unwritten fact that Americans often lack class during the Ryder Cup and they didn't help themselves in 1999 at The Country Club in Massachusetts.
The Americans entered the day 10-6 down and needed to complete a comeback to win its first Ryder Cup in three attempts, and that's exactly what happened, but not in the fashion fans would have liked.
The Ryder Cup came down to the final match between Justin Leonard and Jose Maria Olazabal and Leonard only needed a half-point to secure the win for his team. Both Leonard and Olazabal had lengthy putts on the 17th hole, but it was Leonard to play first.
Much like the rest of his round, Leonard sunk his 45-foot birdie and Team USA stormed the green and celebrated as if they had won the Ryder Cup. Olazabal was forced to wait for the commotion to clear before he could attempt his birdie putt which he inevitably missed.
Rules officials stated that no-one interfered with Olazabal's line and no further action would be taken, but the Americans lost plenty of admirers that day which only stirred the pot between rival fans.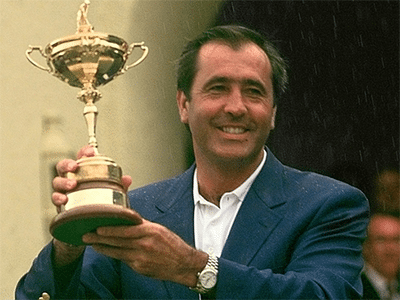 1991
"The American team has 11 nice guys. And Paul Azinger."
One of the most famous Ryder Cup quotes in history involved two iconic figures in world golf; Seve Ballesteros and Paul Azinger.
During an alternate shot match between Ballesteros/Olazabal and Azinger/Beck, controversy once again reared its ugly head. Azinger and Beck, who were both playing the same ball, but slightly different model, switched golf balls during the round.
This is an illegal play in the rules of golf, but because this rule wasn't brought to the officials within three holes of it occurring, the Americans couldn't suffer a penalty.
Paul Azinger felt like his integrity had been questioned and stated, "I can tell you we're not trying to cheat." to which Ballesteros responded with, "Oh no. Breaking the rules and cheating are two different things."
After the match, which the two Spaniards won 2/1, Ballesteros came up with the classic line, "The American team has 11 nice guys. And Paul Azinger," which will go down in Ryder Cup infamy.
Past Ryder Cup results
| | |
| --- | --- |
| 2018 | Europe 17 1/2 – USA 10 1/2 |
| 2016 | USA 17 – Europe 11 |
| 2014 | Europe 16 1/2 – USA 11 1/2 |
| 2012 | Europe 14 1/2 – USA 13 1/2 |
| 2010 | Europe 14 1/2 – USA 13 1/2 |
| 2008 | USA 16 1/2 – Europe 11 1/2 |
| 2006 | Europe 18 1/2 – USA – 9 1/2 |
| 2004 | Europe 18 1/2 – USA 9 1/2 |
| 2002 | Europe 15 1/2 – USA 12 1/2 |
| 2001 | Ryder Cup postponed to 2002 due to 9/11 tragedies* |
| 1999 | USA 14 1/2 – Europe 13 1/2 |
| 1997 | Europe 14 1/2 – USA 13 1/2 |
| 1995 | Europe 14 1/2 – USA 13 1/2 |
| 1993 | USA 15 – Europe 13 |
| 1991 | USA 14 1/2 – Europe 13 1/2 |
| 1989 | USA 14 – Europe 14 |
| 1987 | Europe 15 – USA 13 |
| 1985 | Europe 16 1/2 – USA 11 1/2 |
| 1983 | USA 14 1/2 – Europe 13 1/2 |
| 1981 | USA 18 1/2 – Europe 9 1/2 |
| 1979 | USA 17 – Europe 11 |
Latest golf odds, news and tips