Tennis betting sites: What you need to know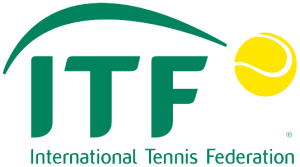 MILLIONS of dollars are wagered on tennis tournaments across the world every day. The world's best tennis players provide ample opportunity for punters to win big money.
Here at BettingSite.com.au, we're all about helping punters get it right so they can turn their hard earned into big dollars. So we've put together a compendium of the best bookmakers to bet with, some of the more popular betting methods and a few tips to navigate the minefield that can be tennis betting.
Enjoy.
Best Australian bookmakers for betting on tennis
If you're looking for some betting action on the tennis, we've got six sets of super bookies for you. These six Australian online bookmakers are the best of the best, offering superior odds, a huge range of betting markets and promotions to make your eyes water. If you can't find it with one of these bookies, you probably can't bet on it. Make sure you open an account with each and every one, to take advantage of the sign up bonuses and ensure you get the most competitive odds.
Tips for betting on the tennis
Bet within your means: Before you even think about laying a bet on the tennis, make sure you're doing it responsibly. It's meant to be fun, so be sure to meet all your obligations and ensure you're using money that's not there to put food on the table and pay the bills. Trust us, you will enjoy it more.
Know your players: Too many punters just pick the favourite and hope for the best in tennis betting. Once you've sorted out how much money you've got to lay down, make sure you know your players and follow the form to ensure when an upset could be possible or when a star is on a hot streak. How they perform on clay, grass and artificial courts also has a massive bearing on how a match might turn out. Knowledge is key.
Back the big guns: Superstars like Novak Djokovic, Serena Williams, Roger Federer and Angelique Kerber are at the top of the rankings for a reason – they win. The first three in particular have sensational records at the big tournaments and deserve respect from punters every time they step out on court.
Be on the look out for young superstars: At some point in their careers guys like Djokovic, Federer and Rafael Nadal were young and the 'next big thing'. If you caught them on that rise and backed them consistently you would be laughing all the way to the bank.
Popular betting markets for tennis
Head to head match betting: This is the bread and butter of tennis betting. All you have to do is decide who you think will win the match, lay your money down and then hope he or she can get the job done. It really is that simple.
Set betting: A little more complex than straight head to head bets, set betting can involve predicting who wins a particular set, how many games a set will go to, how many games each player will win in a particular set and how many sets the match you're betting on will go to.
Future bets: This involved betting on who will win a particular tournament. Markets on the major tournaments are usually offered all year round, meaning you can place your punt months away from the tournament, or as late as the tournament final. All you have to decide who will win. Simple, hey?
Multi bets: Usually the domain of head to head bets, putting your favourite players into a parlay can be a fun way to enhance your odds on your tennis bet. Any thing from two to 12 leg bets are available with the six key online bookmakers we have listed. Each leg multiplies the odds by its quote, making for some seriously good odds. But, as the legs rise, your chances of winning decrease. Remember you have to get all 12 legs home of that hail mary multi you put on.
The world's biggest tennis tournaments
A quartet of tournaments, known as grand slams, are the pinnacle of the tennis world. Every player wants to win them and every tennis punter wants to make some dollars off them.
Australian Open
Melbourne's summer heat bears down on Rod Laver Arena for the Australian Open in January each year. The searing heat can be heaven for fans, but hell for players as they fight their way through the elements in the hope of winning one of the country's richest sporting prizes. First played in 1905, Aussie Roy Emerson, who claimed six titles, was the undisputed champion, until Serbian legend Novak Djokovic came along. The Djoker has already equalled Emerson's record – at age 28. Serena Williams also has six titles, more than any other woman in the open era, but Aussie Margaret Court's record of 11 looks near impossible to catch. Read more about the Australian Open.
French Open
One of the world's most beautiful cities Paris hosts the French Open as the second grand slam each year. Glorious Roland Garros provides the backdrop for the tournament, which was first played out in 1891 and runs from late May into June each year.
Spanish superstar Rafael Nadal is the undoubted owner of the clay tournament, racking up a remarkable nine French Open titles, with all of those won in a 10 year period between 2005 and 2014. USA glamour girls Chris Evert claimed the title seven times from 1974 to 1986.
Wimbledon
Simply known as The Championships, The All England Club, London, hosts the only grass grand slam on the calendar. It is the oldest tennis title on the world and is one of the flagship events on the English sporting calendar. There are two men who stand above all others at Wimbledon and it is fitting that they are both always in the conversation for best of all time. USA legend Pete Sampras and Swiss maestro Roger Federer have both won the title seven times. Sampras passed the torch to Federer by winning his last in 2000, with The Fed claiming his first in 2003. Martina Navratilova stands alone with a record of nine Wimbledon titles, including six straight from 1982 to 1987.
US Open
The grand slam finale, the US Open, is one of the oldest tennis championships in the world. First played in 1881, New York's picturesque Flushing Meadows hosts the prestigious hard court championship. The US tournament has been dominated in the open era by three men. The aforementioned Sampras and Federer own five titles, sharing the honour with the man some believe to be the best hard court player of all time, Andre Agassi.
The 20 best male and female tennis players in the world
The ATP provides rankings for men's tennis and the WTA for women. The rankings use a complex formula based on merit, over the previous 52 weeks. Here are the best men and women in the sport, as of April 6, 2016. USA darlings Williams and Evert both own six US Open titles to stand together at the top of the pack.
Men:
1 Novak Djokovic (Serbia)
2 Andy Murray (Great Britain)
3 Roger Federer (Switzerland)
4 Stan Wawrinka (Switzerland)
5 Rafael Nadal (Spain)
6 Kei Nishikori (Japan)
7 Tomas Berdych (Czechoslovakia)
8 David Ferrer (Spain)
9 Jo-Wilfried Tsonga (France)
10 Richard Gasquet (France)
11 Marin Cilic (Croatia)
12 Milos Raonic (Canada)
13 David Goffin (Belarus)
14 Dominic Thiem (Austria)
15 John Isner (USA)
16 Gael Monfils (France)
17 Roberto Bautista Agut (Spain)
18 Kevin Anderson (South Africa)
19 Gilles Simon (France)
20 Nick Kyrgios (Australia)
Women:
1 Serena Williams (USA)
2 Angelique Kerber (Germany)
3 Agnieszka Radwanska (Poland)
4 Garbine Muguruza (Spain)
5 Victoria Azarenka (Belarus)
6 Simona Halep (Romania)
7 Petra Kvitova (Czech Republic)
8 Roberta Vinci (Italy)
9 Maria Sharapova (Russia)
10 Belinda Bencic (Switzerland)
11 Carla Suarez Navarro (Spain)
12 Flavia Pennetta (Italy)
13 Svetlana Kuznetsova (Russia)
14 Venus Williams (USA)
15 Lucie Safarova (Czech Republic)
16 Elina Svitolina (Ukraine)
17 Timea Bacsinszky (Switzerland)
18 Karolina Pliskova (Czech Republic)
19 Ana Ivanovic (Serbia)
20 Sara Errani (Italy)
Sportsbet is our nominated bookmaker for tennis wagering, claim a $501 bonus, and access some great promos and odds