Tennis betting sites: What you need to know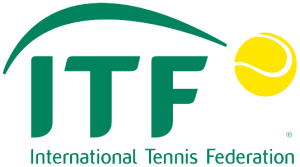 Australians have many great tennis betting sites they can use to wager on the sport with these bookmakers licensed by state and territory gambling regulators. Tennis is held to the highest standards of sports betting integrity and all of the licensed betting sites in Australia are held to these ideals, meaning BettingSite.com.au strongly recommends wagering with websites based out of Australia. The top Australian tennis betting sites for December, 2023 are:
---
Top tennis betting sites for Australians

This is my table
---
Best Australian bookmakers for betting on tennis
Millions of dollars are wagered on tennis tournaments across the world every day. The world's best tennis players provide ample opportunity for punters to win big money. Here at BettingSite.com.au, we're all about helping punters get it right so they can turn their hard earned into big dollars. So we've put together a compendium of the best bookmakers to bet with, some of the more popular betting methods and a few tips to navigate the minefield that can be tennis betting. It is not hard to find an Australian online bookmaker with markets on professional tennis, including both the ATP and WTA (the top-flight men and women). Here is a quick glimpse at the best tennis betting sites:
Ladbrokes:
The biggest tennis betting site in Australia, Ladbrokes excels when it comes to all sports, but steps it up a notch when the major events are on in the WTA or ATP tours. Features like boosted odds on select tennis tournaments and cash back offers make Ladbrokes a top option for wagering on tennis. Find out more about in our Ladbrokes review.
Bet365:
Probably the biggest betting site in the world and the tennis offering does not let anyone down, with markets on every professional tournament around the world. With a footprint in over 200 countries, Bet365 is one of the premier options to bet on tennis. Bet365 is probably our no.1 option for readers outside Australia to wager on tennis. Find our more about the tennis odds and markets at Bet365 in our review.
Neds:
One of the newer betting sites on the market, Neds' tennis offering is outstanding, with it always worth checking out the Neds Toolbox around grand slam time. Owned by another bookmaker — Ladbrokes — Neds has a great interface and outstanding betting apps. You can find out more about betting tennis at Neds in our review.
---
Tennis betting apps and mobile wagering
You can download the top tennis betting apps for Australians by following the correct link for your smartphone:
Australians are flush with choices when it comes to tennis betting apps or even wagering via mobile betting sites, with most online bookies boasting a downloadable app for both Android and iOS smartphones and tablets. These tennis betting apps can be downloaded after you have opened an account at an Australian online bookmaker, although the process to download them can be slightly different depending on your device.
Android tennis betting apps, depending on what bookie you are attempting to access, can either be downloaded directly from the betting site's website or you can often get them from the Google Play store. You may need to turn on non-market apps to download Android tennis betting apps directly from a bookie, because this essentially gives your device permission to download applications that are not officially sanctioned.
Apple smartphone users have to follow a slightly different process to download tennis betting apps, with it a matter of opening a new account at the bookie, before visiting the App Store via a link from the bookie and following the prompts to download the software. Tennis betting apps in the iOS format have to pass a stringent security protocol put in place by Apple, with each individually vetted.
The other option is to access mobile tennis betting sites with this just a matter of having a web connection and updated web browser, such as Firefox, Chrome or Safari. You simply type in the URL of the mobile tennis betting site and follow the prompts to create a new account. The only difference between mobile betting sites and tennis betting apps is that often apps will have more features, such as dynamic odds that update much more frequently and things like more payment options.
---
Bet types in tennis
This is the bread and butter of tennis betting. All you have to do is decide who you think will win the match, lay your money down and then hope he or she can get the job done. It really is that simple.

A little more complex than straight head to head bets, set betting can involve predicting who wins a particular set, how many games a set will go to, how many games each player will win in a particular set and how many sets the match you're betting on will go to.

This involved betting on who will win a particular tournament. Markets on the major tournaments are usually offered all year round, meaning you can place your punt months away from the tournament, or as late as the tournament final. All you have to decide who will win. Simple, hey?

Usually the domain of head to head bets, putting your favourite players into a parlay can be a fun way to enhance your odds on your tennis bet. Any thing from two to 12 leg bets are available with the six key online bookmakers we have listed. Each leg multiplies the odds by its quote, making for some seriously good odds. But, as the legs rise, your chances of winning decrease. Remember you have to get all 12 legs home of that Hail Mary multi you put on.
---
Tennis grand slams betting
A quartet of tournaments, known as grand slams, are the pinnacle of the tennis world. Every player wants to win them and every tennis punter wants to make some dollars off them.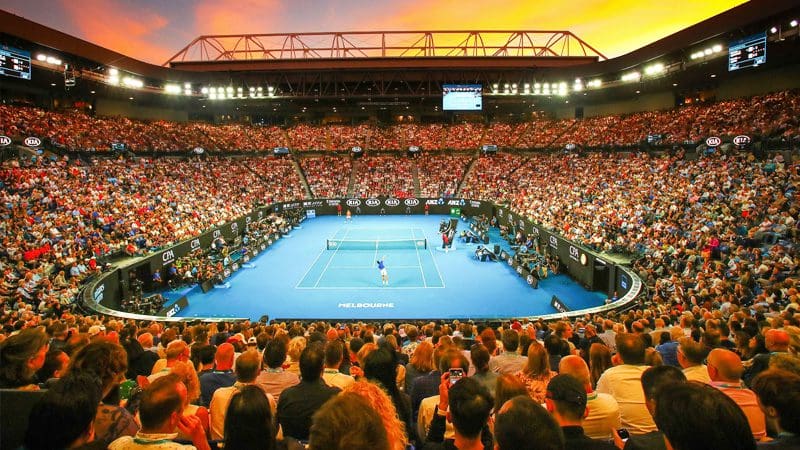 ---
Tips for betting on the tennis
Bet within your means:
Before you even think about laying a bet on the tennis, make sure you're doing it responsibly. It's meant to be fun, so be sure to meet all your obligations and ensure you're using money that's not there to put food on the table and pay the bills. Trust us, you will enjoy it more.
Know your players:
Too many punters just pick the favourite and hope for the best in tennis betting. Once you've sorted out how much money you've got to lay down, make sure you know your players and follow the form to ensure when an upset could be possible or when a star is on a hot streak. How they perform on clay, grass and artificial courts also has a massive bearing on how a match might turn out. Knowledge is key.
Back the big guns:
Superstars like Roger Federer, Novak Djokovic and Serena Williams are at the top of the rankings for a reason – they win. Those players have sensational records at the big tournaments and deserve respect from punters every time they step out on court.
Be on the look out for young superstars:
At some point in their careers guys like Djokovic, Federer and Rafael Nadal were young and the 'next big thing'. If you caught them on that rise and backed them consistently you would be laughing all the way to the bank. Alexander Zverev, Alex de Minaur and Ashleigh Barty are names to remember.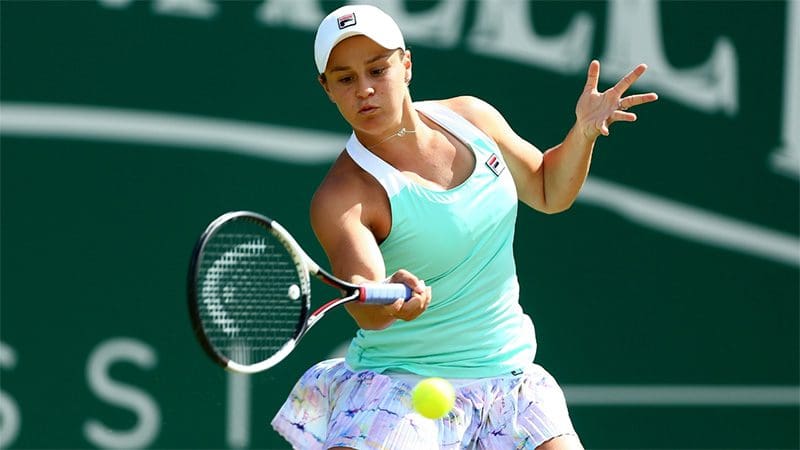 Compare odds at tennis betting sites:
When you're grafting to make a profit when tennis betting, it's important that you check the odds at multiple tennis bookmakers, with just small differences to odds making a big difference over a series of winners. This means you should hold multiple tennis betting site accounts, so you can quickly and efficiently place your tennis bet at the bookie with the best odds.
Recommended!