Betting Wiki – The newbie's guide to betting terms and phrases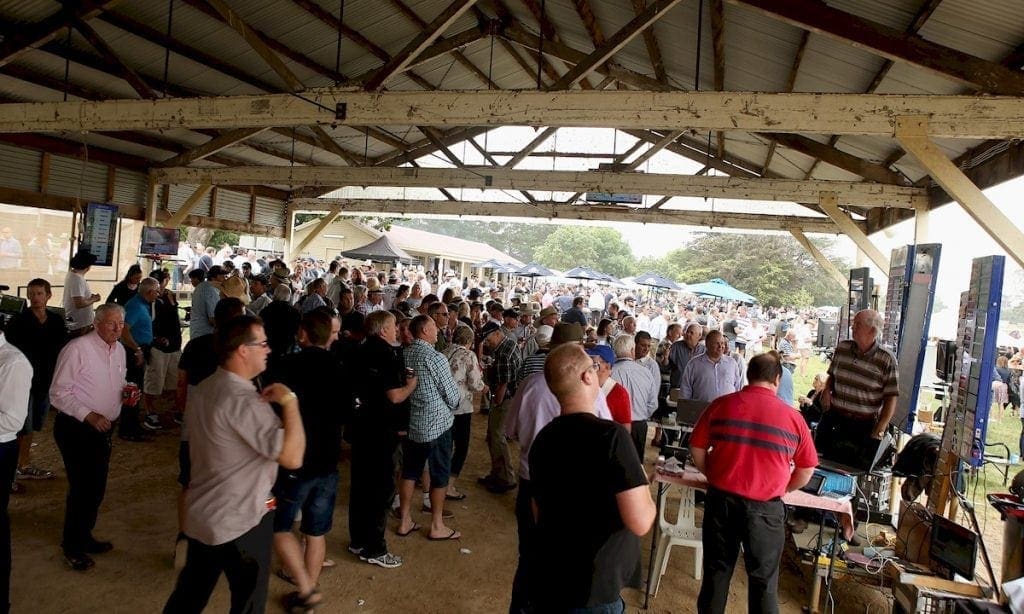 So you're a bit of a green punter, new to the game, or maybe you're a seasoned veteran and want to bone up on your betting terminology.
Whatever your situation, there are a plethora of words and phrases unique to the gambling world. It's a vernacular that just adds to the fun of the punt.
You also need to know them to ensure you put the correct bets on and to ensure you know how the bet functions – i.e. what needs to happen for you to collect your money.
It can be tough to make sense of some of the gibberish that comes from punters' mouths.
So read on and enjoy, from accumulator to zambuck, we've got you covered. You might even discover a couple of words or phrases that you haven't heard before that you can incorporate into your gambling conversations.
Betting terminology for dummies
Accumulator: This is also known as a multiple bet or a parlay and it means there are three or more results required for you to win. The betting odds for each event accumulate to give you a larger price on your bet.
Action: This just means the figure of the money that has been wagered if you're looking at casino games, but it is basically any bet that you make.
AFL: Australian Football League. Professional Australian Rules Football League.
Ajax: The bookies love the Ajax – this is what they tax on your bet.
All up: Another word for an accumulator.
Ante post: Any bet that you make before the day of the event. Sometimes called a futures wager, if you bet early, you can get better odds on many events, but the problem here is that if your selection gets scratched or the event cancelled, you've done your dough.
Approximates: These are he odds the bookie will possibly pay, right before the race starts. So you'll see the odds there, but they could change as late money is counted during the race.
Arbitrage: This is when you can place a bet with two different bookies, on either side of the event and still win. So one bookie might have one team at $2.05 and the other bookie might have its opposition at $2.10. You can load up on both and still win money.
Asian Handicap: Usually used in soccer betting, but this gives one team a head start in the match, meaning that if there's a draw, you can still win.
Asparagus: A punter who likes to think he has all the winners on a race day. Plenty of late mail – it is said that he or she has "more tips than a tin of asparagus".
Backed or backing: Which result the punters have laid the most money on.
Backed In: When the money comes from punters for a certain result, that result's odds then shorten.
Bad beat: You don't want to be using this term very often. You've copped a bad beat if your bet is winning all game and the a buzzer beater crushes your soul. It's when you lose your bet in remarkable circumstances.
Banker: The one bet that you think is guaranteed to win. You'll usually wager the most on your banker with the hope that it is your best bet of the day.
Bank roll: This is how much you have to bet with. Usually in your betting account.
Beard: Someone who places bets on behalf of a punter. Beards are usually used by pro punters who are known around the traps and want to avoid scrutiny from the bookies.
Beef: Got beef? This is when the punter is disputing the result of a bet with the bookmaker.
Best bet: That'll be the bet of the day, the horse or result the experts or tipsters think will win the race or match. Of course, it's a game of chance and not all best bets win…
Better than bank interest: You'll hear a punter who loves a horse at horribly short odds say it's "better than bank interest". Indicates that the $1.10 he's going to get is better than what he would get if he invested the money with a financial institution.
Betting exchange: The market place for the odds. This is where they are set.
Bettor: A person who places a bet.
Betslip: Where you find the selections you've made to bet on with your online bookmaker.
Betting W/O: This removes the favourite from the field, usually in horse racing, but can often happen in formula one or other events where there are multiple selections.
Big bickies: Betting a very big sum of money on an event. "He put big bickies on the Dodgers to win the World Series."
Bite: You don't want to be bitten, but this is basically people ask for a loan to gamble with.
Bolter: A horse that wins at super long odds.
BIR: Means betting in running and it's any bet that you can place during a match or race. It's what happens while the match is going on – i.e. a second half line bet on an NBA match.
Bookie: This is an easy one – it's short for bookmaker.
Bookmaker: A bookmaker sets the markets, handicaps and point spreads for people to bet on.
Boxed: A term used to describe when selections for a quinella, trifecta, etc are placed with each other, allowing your runners to finish in any order.
Certainty beaten: When your dead certainty gets knocked over. You don't want to be hearing this often. it's a heartbreaker.
Coat tugger: No one wants to deal with the coat tugger. He'll tip you a horse, follow you around and then insist on a cut for his prediction when you collect. Dogy, con, steer clear.
Cookies: Nope, not a sweet treat, but data stored by your computer to help it load a website quicker – you're online gambling websites will almost certainly have cookies, allowing you to get there quicker and get your bets on faster.
Correct weight: The weights of each of the horses that finish in the money is checked and signed of, before bets are paid out. this particularly applies to the TABs. Some bookies do pay on first past the post, without waiting for correct weight.
Correct score: Punters have to select the exact score in the match. These markets are usually offered on lower scoring sports like soccer and ice hockey.
Cover: Your team gets enough points/goals, etc to get ahead of the line or spread set by the bookmaker. "The Bulls covered the line against the Celtics".
Crusher: Another dodgy. This bookmaker will wager with other bookmakers to get good odds and then he'll shave plenty off his own odds in order to cover his backside.
Daily Double: The bookie will pick two races at an meet and you have to pick the winner of those two races to collect.
Dead cert: Short for dead certainty and that's pretty self explanatory – certainty to win the race or the game.
Dead heat: When two selections finish at precisely the same time – usually in horse racing. And you'll see your return gets halved.
Dishlickers: Same as the dogs, just means greyhound racing. The dogs usually drink water from a dish.
Drum: Can mean two things, either a good tip that gets up or running a place, second or third. "At least the horse ran a drum, because I had it each way."
Distance special: Another term usually used in horse racing – this will be a betting option allowing you to select what distance a horse will win the race by. usually reserved for the Black Caviars of the world.
Dividend: Same as return – i.e. the money you will receive if your bet wins.
Dogs: The dishlickers – just describes greyhound racing for short.
Draw no bet: This eliminates the draw from your event – usually in soccer – and means if there is a draw, your stake is refunded.
Drifted: It means the odds on your selection have gone out or increased. So the punters have jumped off and the bookies reckon the result of it is less likely to occur, meaning they are wound out.
Duet: Becoming more popular and allows you to select two of the three place getters in the the race – they don't have to win, just finish in the money, 1, 2, or 3.
Each Way: Usually in racing, but can be motor sport or awards, this bet is simply taking your selection for both a win or to come second or third – run a place.
Emu: The lowest of the low. This person trawls through all those dumped betting tickets and gets them scanned to see if someone may have missed a winner. It is said that they look like an emu feeding when they are bending over to pick up the tickets.
Even money: is when a bet selection is paying exactly $2.
Exotic bet: These are bets on particular instances in the event, that do not involve the final result. Things like first goal scorer, last goal scorer, player props and other instances in the match.
Exacta: Pick the first two runners across the line in order.
Favourite: Another easy one. This is the selection with the lowest price in the field or match, indicating the bookmaker or punters believe it has the best chance of winning the event.
Field bet: This is taking every runner in the race and will usually be used in an exotic, like a trifecta or exacta.
Firm: When a selection's odds get cut, usually because the punters' money has come for it.
First four: Select the first four runners to cross the finish line in a horse race.
Fixed odds: The bookmaker sets the odds and the bettor places the bet, knowing exactly what return they will receive.
Flexi bet: This allows you to choose the stake on your horse racing exotics. So you can bet at a percentage and you get the percentage relevant to your outlet on bets like quaddies, trifectas and the like.
Flip of a coin: This has a dual meaning as well. It can be that the odds are even money, $2, or it can also mean in a race where there can only be two results, you flip a coin, because it is too close to predict which result will ultimately get up. "You can flip a coin on the NRL game between the Brisbane Broncos and Canterbury Bulldogs."
Form: Can be any past results and performances on any event. Usually used in horse racing to determine how well the horse is running and whether it is a chance, given the other runners' form.
Fold: Is the number of selections in your multi – if you have three legs in your parlay, then it's a three fold multi.
Futures bet: Same as ante post. Futures bets can sometimes be posted years out from n event – like the World Cup, which is every four years.
Get on: "Quick, get on" – This is the act of placing your bet before the event starts.
Get out of jail stakes: The last race – this is especially said by a punter who has lost money throughout the day – he or she wants to get out of jail by having a win on the last race.
Get up: To win an event.
Goliath: As the term suggests, it's a massive bet. You can win big, but you need a huge stake to fund it. It's an eight selection wager which involves 247 bets, featuring 28 doubles, 56 trebles, 70 four-folds, 56 five-folds, 28 six-folds, 8 seven-folds and an eight-fold accumulator. Good luck.
Good oil: This is sort of similar to mail in that it is justification as to why a horse would be a good chance of winning a race.
Handicap: Same as the line – it's how many points or goals a team either has to win by, or stay within for you bet to win.
Head to head: When there are only two competitors involved in the bet, leaving two possible results.
Hedging: This usually happens with a multi bet. You might get three legs home or a four leg multi before the last leg starts. You might have a little on the opposite result to what is in your multi, just in case the last leg fails. You hedge your bet to ensure you don't come away with nothing.
In the red: Means the selection is under $2 – you can't double your money when the selection is in the red. They'll usually appear on the bookies board in red.
Jackpot: Jackpots usually come on the big race meets and is money that is placed into the pool by the bookmaker, rather than the punter. It happens on exotics, like Quaddies and Super 6s, etc.
Jumped out of trees: This is bookie vernacular for when the punters crunch a horse in. "They jumped out of trees to back Sunline into favouritism".
Juice: Also known as vig or vigorish, this is what the bookie charges for what it does. Takes the top off some of the margins and odds.
Late mail: these are generally late tips that come through right before a race meet and take into account things like scratchings and late money or whispers on race day.
Lay: Betting that a result won't happen. instead of betting on the winner of an event, you're betting on a team, player or horse or dog not to win. For example, Roger Federer will not win the Australian Open. Can also refer to when a bookmaker increases the odds on a favourite horse to attract more bets, in the belief that is will lose.
Lay down misere: Same thing as a dead cert. This is a guaranteed result and it would be a shock if it didn't happen.
Lengthened: Same thing as drifted. The odds have gone out because of the punters' money.
Limit: Also known as max bet and this is the highest amount a bookmaker will accept on a particular bet. Maximums vary between sports and between bookmakers.
Line bet: Back to an easier one. This is when one side is given a handicap and the other an advantage. Happens on most sports. Essendon might be given a -17.5 point line against Carlton, which would be given +17.5 point line. It means Essendon must win by 18 points or more if you back them, while Carlton can lose, provided it's by less than 17, should you choose the Blues
Live bet: This is simply a bet placed during a match – i.e. while it's happening.
Long odds: Refers to outsiders. The odds will typically be in high double figures or even triple figures.
Long shot: This is used for the outsiders in an event and they are given little chance of winning. Of course, they can surprise, every now and then. "GWS were $16 long shots to defeat Sydney".
Mail: This is the tips or information on certain selections that usually comes from the experts.
Market: Explains the list that shows the odds on all relevant selections in a particular event.
Margin bet: Self explanatory. A bet on how much one of the teams will win by.
MLB: Major League Baseball, which is the biggest baseball league in the world
Moral: Another slang term for dead certainty. Pretty much guaranteed to win. "She's a moral that would have to get struck by lightning to lose".
Multi bet: the same as an accumulator.
MVP: Short for Most Valuable Player, which you can often bet on in the major sporting leagues or big sporting matches.
Nags: Another slang term for horse racing.
NBA: National Basketball Association, which is the biggest basketball league in the world.
NCAA: Short for National Collegiate Athletic Association. if it's a US college sport, then the NCAA governs it.
NFL: Short for National Football League, which is the biggest American football competition in the world – it's called gridiron in Australia.
NHL: National Hockey League and it is the biggest ice hockey league in the world.
Non runner: A selection that doesn't run in the race. You'll usually get your money back for this, although it can be dicey if your selection is scratches late.
Nose: Colloquially known as a length in a horse race, bout typically indicates a horse winning by a short distance. "Phar lap won by a nose."
NRL: National Rugby League abbreviation. The headline rugby league competition in Australia.
Odds: How much the selection is paying. "You can get decent $2 odds on Hawthorn to beat Sydney".
Oddsmaker: The person the bookies rely on to set the odds for different sporting and racing events.
Odds on: Indicates your selection is in the red. Means it is paying less than $2 to win.
Odds on favourite: The selection that has the shortest odds in the event, under $2.
On the nose: Betting for your selection to win, with no place bet to back it up.
One on one: The same principal as head to head.
Outlay: how much money a punter has shelled out on bets, usually for the day, but can be referred to single bets as well. "He outlaid $50 for a $150 return."
Outsider: A selection that is considered to be less likely to win. The non favourite in a two team match is considered the outsider, while those horses with longer odds are considered outsiders.
Overs: When a result that has a strong possibility of getting up seems to have greater odds than punters would expect. "At $2, the Golden State Warriors were overs to defeat Cleveland, with the match played at home."
Over – under: How many points will there be in the match? Can be goals, etc. In a soccer match, it might be over or under 2.5 goals. in basketball, the score would be set depending on how strong the two teams are offensively and defensively. You have to decide whether the total match score will gal short or exceed the figure provided by the bookmaker. This can also happen with a teams season wins and sometimes in games how many goals or points a particular player will score.
Player props bet: Which player will score more points? Player A or player B? Props bets are how an individual will perform in the match.
Parlay: See accumulator or multi bet. Same principal.
Payout: The money you get back from placing a winning bet
Pick 3: You need three winners from three races in a row. It's also been called a treble.
Pick 6: Similar to the pick three, these bets are often available on the big races and have huge jackpots. But you need to get six winners in a row. Not easy.
Place: Your selection needs to finish in the top three of the event you've bet on.
Plonk: When the punters hammer a particular selection its considered they've plonked on it.
Plunge: When there is a huge amount of money for a particular result. Plunges can drastically alter the odds, because the money comes thick and fast.
Punter: Same thing as a bettor, the person that places a bet.
Push: Another term for a draw or tie, can also mean you have the same number a the house in black jack, or it's a push if your line bet falls on the exact result – eg, -7 and the team wins by exactly seven.
Put your house on it: Another piece of the punters' vernacular that indicates this result is al but guaranteed. Means to take every cent you have and back it, because it is going to win.
Result: In bookmaking a "result" is a financial outcome of any race. It may be a "good result" or a "bad result."
Quaddie: This is four selected races in a row and you need to get the winner. Can be a very juicy pay out if long shots get up, but you need plenty to stake to ensure you have a strong number of selections.
Quinella: Pick the first two runners across the line.
Roughie: Similar to an outsider, but it's short for rough chance, meaning the odds are long, but the selection isn't without its claims on the event.
Running double: Similar to the daily double, but this is picking the winner of any two consecutive races throughout a meet.
Scratch: When your selection is removed from a race before it starts – this is bad news.
Settled: Means the event is complete, the result is known and the bookmaker has paid out on all winning bets.
Stone motherless last: It means the selection finished last in a particular race, usually by a long way.
Scalper: People who hunt down the events that they can't lose on – they seek out where they can get arbitrage and punt on events with different bookies for small, but guaranteed returns.
System: A particular way in which people bet to increase their chances of winning – nb no systems are perfect, but there are some that have been proven to increase the likelihood of a win.
Shorten: When the odds get cut and become less, because there is money coming for a particular selection.
Smoky: Similar to the roughie, except this selection tends to be well backed, without any rhyme or reason.
SP: Short for starting price and this is simply the odds that a particular selection is afforded when betting opens on an event.
Stake: How much a punter is going to bet.
Scorecast: A bet that involves the winner of a match, by how much and who will be the first scorer. Usually on soccer, Auss To learn more, see the section on spread betting.ie rules and NRL.
Single: Having one bet on one result, straight out.
Sports betting: Betting on any sport.
Spread betting: a type of high risk betting where the payoff/loss is proportional to the accuracy of the wager. This contrasts with standard bets that either result in a loss of your wager or a payout based on the wager odds. The spread is a range of outcomes, and the bet is whether the outcome will be above or below this spread.
Stake: The amount of money you've placed on your bet.
Taken to the cleaners: Basically means you've had a big loss – your wallet has been cleaned out. This is used by punters and bookies alike. We all have bad days on the punt.
Tips: These are the selections made by the experts – tipsters – to help guide punters to a winner.
Tipster: The experts who make the aforementioned tips to guide punters. They will analyse the form and fitness of the animals or jockeys or teams or players in particular events to hopefully come up with a winning prediction.
Total: This is a bet on how many points a team – or both teams – will score in a particular match.
Tote: What the TABs in each state are called. Often other online bookmakers will operate their odds from the TAB, or provide payouts using TAB odds. Payouts are set from a pool.
Treble: Same as a pick three.
Trifecta: Pick the first three runners across the line in a horse race, 1 2 3.
Trixie: 4 bets consisting of 3 selections. At least 2 selections must win to earn a return.
Trots: Short term for harness racing
Unbackable: Do not touch. Basically means the odds are too short to justify outlaying your money on this particular selection if it is unbackable. It might be that the horse is a $1.10 favourite – not much point investing your money on that, with so much at stake and so many possibilities.
Unders: The opposite of overs, but not quite unbackable. It means that the selection should probably be quoted higher, but, for whatever reason, it is too short and therefore considered less value.
Vigorish: Same as the juice. It's what the bookmaker takes as a cut off the top of each bet.
Wager: The same as bet. You place money on a result and hope it wins. You're wagering that it gets up.
Win bet: All your selection has to do is win the event for your bet to get up.
Write your own ticket: This means that if you want to back a horse, it's given little to no chance of winning, hence you could write your own ticket, or come up with your own odds and the bookie would probably honour it.
Yours for theirs: Simply an even money bet, $2 odds.
Zambuck: Not really a punting term, but this is the name given to the Ambulance – usually St John – that must be at every race meeting.