Victoria to ban gambling advertising in public spaces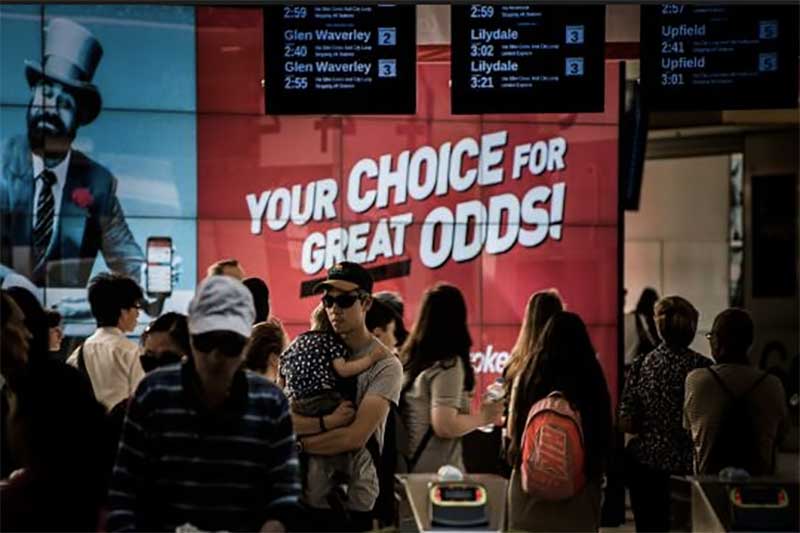 THE crackdown on gambling advertising has expanded to public spaces in Victoria, after the state government announced plans to protect children from ads featuring gambling.
Following the approval of new media reforms which will reduce gambling ads on television and radio during live sporting events, the Victorian government has announced plans to ban gambling advertising near schools, roads and on public transport.
Minister for Gaming and Liquor Regulation, Marlene Kairouz, announced the Gambling Regulation Amendment Bill 2017 on Monday, revealing that the ban will include billboards, buses and trains, public transport stations, bridges, tunnels, noise walls and embankments.
Kairouz said the government introduced the laws in response to community concerns. She also said research revealed that three-quarters of children aged between eight and 16 years associated sport with gambling, while two-thirds knew of at least one sports betting company.
"Kids should be able to go to school and get home without being bombarded by betting advertising – that's what these changes are all about," Kairouz said.
"This Bill will restrict gambling advertising in public spaces, protecting problem gamblers and other vulnerable groups in our community."
Last week the Turnbull government passed new media reforms, which will see a reduction in gambling ads on TV and on other media platforms. Gambling promotions, such as sports betting odds, will now be banned up until 8:30pm during live sporting events.
The reforms were introduced in May, mirroring similar sentiments to Kairouz's in regards to exposing gambling to vulnerable people.
But the Victorian government wants more to be done and is calling on the federal government to extend the ban on gambling ads during live sporting matches to the entire duration of a event.
"Victoria is leading the way on this issue, and it's time for the Turnbull Government to act further on broadcast ads – to reduce the impact of betting advertising on sports fans," Kairouz said.
Lottery betting to be banned in Victoria
The Victorian government is also looking into banning lottery betting in the state, similarly to South Australia.
Kairouz has also announced that the Gambling Regulation Act 2003 may be amended to ban or restrict betting on lotteries.
Lottoland was the first company to introduce the option to bet on the outcome of Australian and international lotteries. Earlier this year, Lottoland teamed up with bookmaker William Hill to launch Planet Lottery. Meanwhile, CrownBet released its own lottery betting product, known as CrownLotto, a few weeks ago. Former bookmaker, Dean Shannon, is planning on launching his own site, known as Neds Lottery, soon too.
However, South Australian residents cannot sign up and bet on lotteries at any of these sites due to state law. It appears the Victorian government wants to implement the same restrictions and is planning to do so by giving the power to the minister to ban or restrict these companies.
The Victorian government's proposal to block these sites is timely given Tatts is also in the midst of a Lottoland's Gotta Go! campaign, which claims that Lottoland is a fake lottery operator which misleads customers.
Lottoland responded by increasing its Tuesday night lottery jackpot prize from the underlying jackpot to a record $100 million. It continues to be transparent to customers by explaining that you are betting on the outcome of the draw, where you can win the equivalent prize (or more in this case) of the official draw.
Additionally, Senator Pauline Hanson unsuccessfully attempted to introduce secondary amendments to the Interactive Gambling Amendment Act 2016, which would ban these companies, earlier this year.
The changes in Victoria will reportedly also apply to other forms of gambling which appear to have a higher risk of harm associated.