Australian Sports, Racing and Gaming Industry News – February 5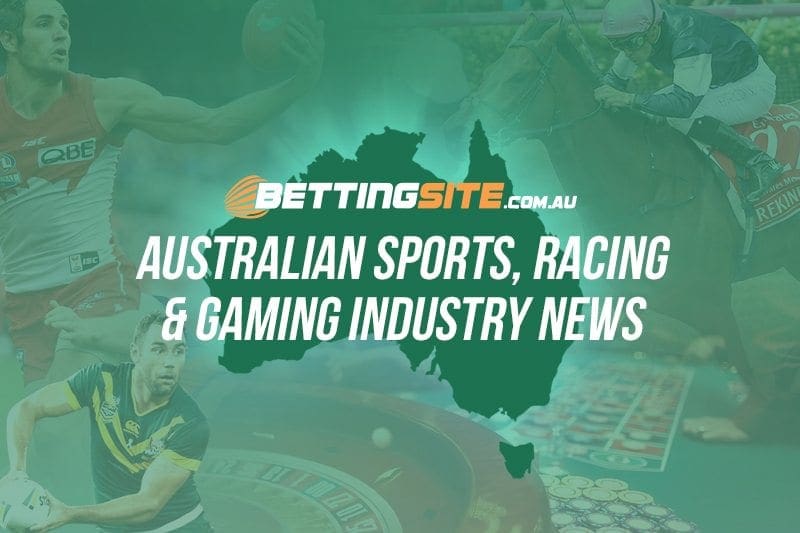 EVERY week there are new announcements within the Australian sports, racing and gaming industries. We aim to cover the latest movements in a weekly column, available on smartphones, tablets, laptops and desktops. Stay up to date, with new content online every Monday.
This week, a landmark case comes to an end against Australian casino conglomerate, Crown Resorts. We also take a look at a bitcoin betting venture that lasted less than 24 hours, and a Tasmanian RSL that might have taken the Love Your Local pro-pokies campaign a bit too far. Find out more below.
Crown Resorts win pokies case
The saying the house always wins has once again proven correct as a former gambler lost her poker machine case against Australian casino giant Crown Resorts.
Law firm Maurice Blackburn brought the case against the Melbourne venue on behalf of Shonica Guy, arguing that the Dolphin Treasure slot, manufactured by Aristocrat, had been designed to trick players into thinking they had won via the illusion of bright lights and exciting audio.
She also claimed that the machine lacked transparency in explaining a player's chance of winning. But the Federal Court found Crown Casino and Aristocrat innocent, despite Justice Debbie Mortimer highlighting the importance of problem gambling treatment. Guy, who had a gambling addiction for 14 years, said she hoped the case would pioneer the way to more transparency in the gambling industry.
Crown Resorts remains under investigation by the Victorian gambling regulator after whistleblowers revealed the casino manipulated their pokies to generate a profit.
Neds.com.au forced to shut down crypto site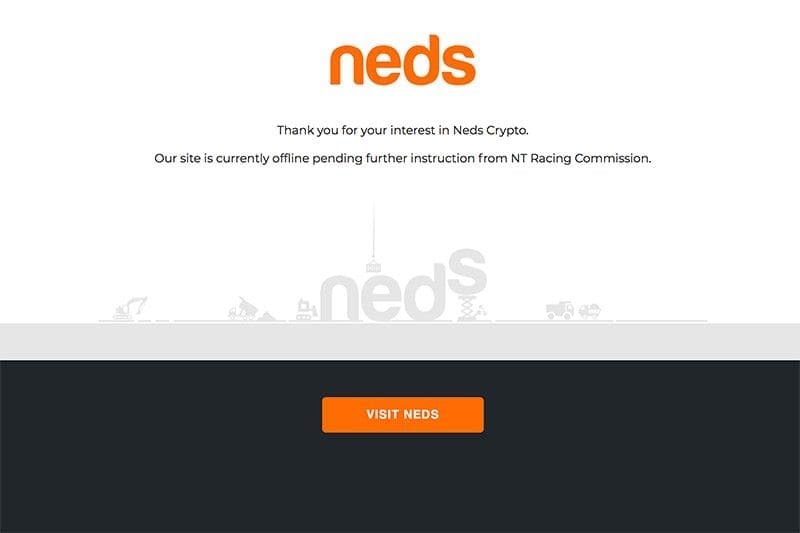 The cryptocurrency betting site, launched by Neds.com.au last Friday, has been taken offline after advice from the Northern Territory regulator.
The bookie became the first Australia site to allow punters to bet using bitcoin.
Although it only offered deposits and withdrawals with bitcoin, the site had the potential to expand with additional cryptocurrencies available such as Litecoin, Ethereum, Bitcoin Cash, etc.
But the crypto site only lasted a few hours before the Northern Territory Gambling Commission emailed all its licensees ordering to cease any cryptocurrency operations. Neds' own technology team created the platform to get ahead of the game, after entering the competitive industry in October last year.
Established by the former CEO of Ladbrokes Australia, Dean Shannon, the bookmaker site has already signed up more than 75,000 punters. It's not clear if bitcoin betting will become available in the future in Australia, but given the increasingly restrictive landscape, it's unlikely to happen soon.
Queensland rules out Tasmania and SA in pokies policy
Queensland Attorney-General Yvette D'Ath has said the state would not be introducing a policy to ban poker machines from pubs and clubs. She said that such a policy would not solve problem gambling. Instead, she said a new policy would ensure that the number of pokies would remain stagnant, with 19,500 currently permitted in hotels.
Tasmania's Labor Leader, Rebecca White, plans to phase out pokies in the states' pubs and clubs by 2023 if her party wins the election. The Tasmania hospitality industry has gone on the defence, arguing the significant number of job losses as a consequence.
The Federal Group, which holds the only poker machine license in the state, has also slammed the policy, launching a campaign against Labor. The Liberals has taken an opposing stance, stating they will cap pokies instead and grant individual poker machine licenses outside of the Federal Group.
The South Australian Greens proposed a similar policy, slamming SA Best leader, Nick Xenophon, for failing to wipe pokies out as promised when he entered politics 20 years ago.
Tasmania's pokies policy causing RSL controversy
The Tasmanian poker machine policy has prompted clubs to launch a campaign against phasing out pokies in licensed venues by 2023. But an RSL in Glenorchy may have taken things too far with the Love Your Local campaign.
The pro-pokies advertisement, posted on Facebook, featured ex-serviceman from the Glenorchy RSL, stating it would cancel Anzac Day celebrations if Labor went ahead with its policy. But the RSL state branch refuted its plans to cancel commemorations and forced the venue to take down the social media advertisement while considering taking action against the sub-branch.
The branch states it can take disciplinary action against individual members and venues if in breach of the constitution. While the RSL removed its ad, it said in another social media post that it stands by its plans to cancel Anzac Day events should the Glenorchy venue lose its pokies.
RSL state president, Terry Roe, said it would determine a course of action for the club next week.
CrownBet cans ClubsNSW deal
CrownBet has dumped its lucrative digital deal with ClubsNSW, due to regulatory concerns.
The deal, which would have seen cash out machines rolled out in participating clubs of the 1200 venues in NSW, was proposed at the start of 2017.
ClubsNSW CEO, Anthony Ball, said the deal would not proceed due to "ongoing regulatory uncertainty". The online bookmaker industry has been facing several restrictions, including a ban on credit betting, set to take effect this month.
The regulatory changes, along with the tie-up between Tabcorp and Tatts, has meant 2018 has already been tough on Australian online betting sites.
CrownBet sought clarification from the NSW Supreme Court, which could not quash any regulatory doubts about the deal. Ball, who revealed ClubsNSW believed the CrownBet deal was legal, said he was disappointed it would not eventuate. CrownBet is currently focusing on its vision deal with Tabcorp, where Sky Racing content will be available to live stream on the online betting site's app.
Biggest debt in gambling history
As William Hill UK reviews its Australian business, one of its largest debtors has been revealed to owe the biggest debt to a single company in gambling history, according to the Sydney Morning Herald.
Real estate mogul, John McGrath, reportedly owes $16.2 million to William Hill, predominantly due to horse racing betting.
Multiple sources have told the Sydney newspaper that McGrath, who opened an account under the name, John Wilson, deposited half a million dollars last year to continue wagering.
But McGrath vehemently denies the allegations, stating that he is not a big gambler. Additionally, William Hill Australia CEO, Tom Waterhouse, says he is not aware of any individual client owing that much.
The company is currently under review for a sale, given the impending pressures of the changing regulatory environment Down Under, including a ban on offering clients a line of credit, effective later this month.