Australian Sports, Racing and Gaming Industry News – December 11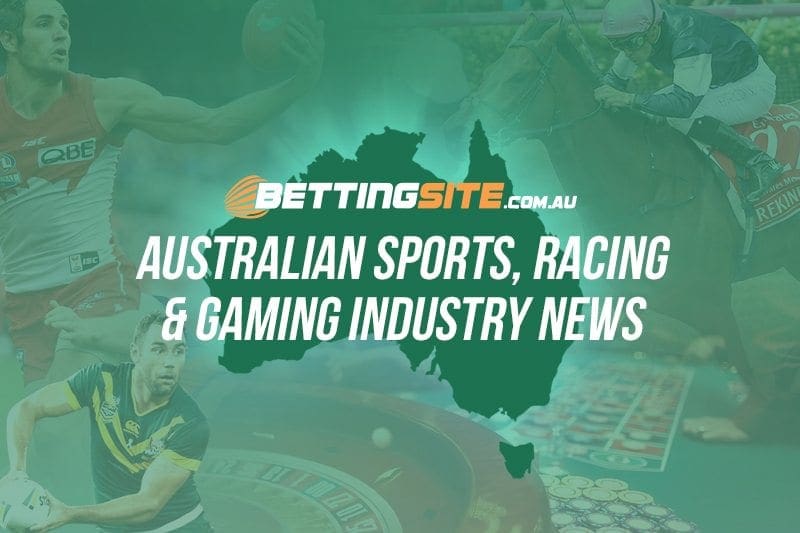 This week is a big week for gambling giants Tabcorp and Tatts, with shareholders set to vote on the tie-up. We take a look at a big merger between two gambling companies in the UK, which could mean new Ladbrokes Australia owners. Plus, we touch on research into women and gambling, and how bookies are changing their marketing tactics to coincide. Find out more below.
Tatts to vote on Tabcorp merger
Tatts stakeholders will decide whether the $11.3 billion Tabcorp tie-up will proceed at the shareholder meeting on December 12. The meeting, to be held at the Brisbane Convention and Exhibition Centre, will see a vote on the information stakeholders received in the Tatts' Supplementary Scheme Booklet on November 28. According to Section 5 of the booklet, if the scheme is approved then Tatts shares will cease trading on December 13. The official removal of the Tatts Group Limited (ASX: TTS) from the S&P/ASX 200 will take place at open trading on December 14.
The vote has been able to proceed due to the Australian Competition and Consumer Commission (ACCC) and CrownBet online betting site agreeing to not appeal the Australian Competition Tribunal's approval of the decision again.
Ladbrokes loses appeal over advertising
Ladbrokes Australia has lost the appeal that it breached advertising laws in NSW. Following an investigation by Liquor and Gaming NSW, the Downing Centre Local Court found Ladbrokes guilty of breaching advertising laws with its "Odds Boost" and "Odds Boost Extra" ads and fined the corporate bookmaker $35,000, plus $50,000 in legal fees in April.
While the bookmaker appealed, Judge Martin Blackmore dismissed it last week, upholding the decision that the ads, appearing on YouTube and in the Sydney Morning Herald, were against the law.
GVC in talks to takeover Ladbrokes
The parent company of Ladbrokes.com.au, Ladbrokes Coral UK, is reportedly in takeover talks with online gambling giant, GVC.
The deal, which could value Ladbrokes at up to £3.9 billion ($AUD6.96 billion), would give GVC, which owns Bwin and Sportingbet among other brands, 53.5 percent ownership of the company. It would also become the parent company of Ladbrokes Australia, as well as Bookmaker.com.au.
The maximum amount GVC will pay to take over the company will depend on the outcome of a 12-week consultation period on betting shop gaming machines that the UK government is currently undergoing.
Esports is expanding in Australia
Who knew playing video games would one day become a professional sport? Esports players is the name given to professional gamers, with the industry exploding all around the world.
Australia is also attempting to get a piece of the pie, with sporting squads acquiring esports teams, and big tournaments visiting Down Under.
Late last week, AFL team Essendon Bombers acquired Australian esports team Abyss. Under the terms of the agreement, Abyss will relocate to Melbourne where it will take on the branding, naming and logo of the Essendon football club in early 2018. Abyss will use Essendon's facilities and have access to dieticians, esports coaches and gym facilities. They will also compete in the Ocean Pro League and Oceanic Challenger League in 2018.
The announcement follows the Adelaide Crows acquiring the Sydney-based Legacy esports team earlier in the year.
Gfinity will also hit Australian shores next year, which will feature the Challenger Series and the Elite Series. Australian amateur gamers can battle it out in the Challenger Series at the start of 2018 for the chance to be drafted to play alongside Australia's city-based professional teams in the Elite Series. The Elite league will run for two seasons, each running for seven weeks.
Victoria struggles with how to tax bookmakers
Victoria is currently arguing over the amount of tax it should charge bookmakers under a new point of consumption (POC) regime.
While South Australia recently introduced a 15 percent POC tax on bookmakers, and Western Australia will be introducing a similar regime in 2018, Victoria is mulling over the amount it should enforce.
Former Labor Senator and head of Responsible Wagering Australia (RWA), Stephen Conroy, is calling for less than 10 percent to be introduced and for mobile betting only.
However, Alliance for Gambling Reform, Tim Costello, said Conroy's plan would attract operators, which would, in turn, result in Victorian-targeted advertising.
Currently, bookmakers only have to pay taxes to the Northern Territory, where they are licensed, and SA.
Despite closing its public consultation on plans for a POC tax more than three months ago, the Victorian government still has not made a decision.
RWA has previously argued that individual states implementing their own taxation regimes undermined the National Consumer Protection Framework, currently in the works.
The group, with members including Sportsbet, Bet365 and other Australian-licensed sites, recently slammed the Queensland Labor Party for promising to introduce a 15 percent POC tax if re-elected, arguing the tax threatens jobs.
Young women changing views on gambling
Researchers at Deakin University are currently looking into the way women gamble and how they perceive gambling.
Deakin's School of Health and Social Development Associate Professor Samantha Thomas, said gambling companies have begun targeting women with a range of personalised strategies, like CrownBet using Aussie actress Nicky Whelan as an ambassador.
She said since they have stopped using women as decorative roles or secondary characters, as they did in traditional marketing campaigns, women are wagering on different gambling products, like Australian horse racing.
"Our initial studies show they're more socially accepting of gambling and say it's something they do as part of a night out with friends," Dr Thomas said.
She also said female celebrities tagging bookmakers via social media, as well as novelty betting markets like betting on TV shows, also contributed to the shift.
Dr Thomas added the study will review whether the advertising tactics are responsible for making gambling acceptable for young women, as well address why their attitudes are changing.
"While there has been a significant amount of research on young men and gambling, there is almost no research on the gambling behaviours of young women in Australia," Dr Thomas said.
"We want to properly understand this behaviour so we can develop strategies to help reduce and prevent gambling harm among young women."