Turnbull government wants cut of state taxes over sports lottery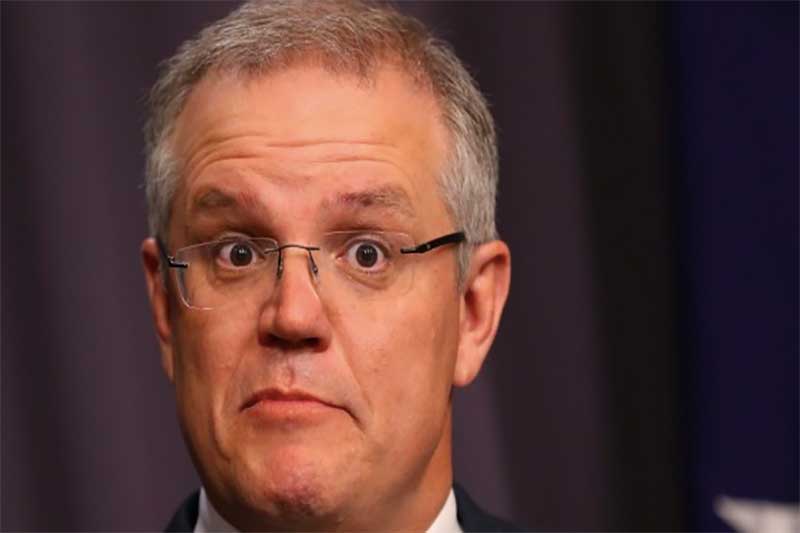 THE Australian government may take a cut from a state-based tax on bookmakers instead of introducing a national sports lottery.
Several states and territories are considering introducing a point of consumption (POC) tax on bookmakers, similarly to the 15 percent POC tax implemented in South Australia in July. Western Australian is also set to introduce a similar tax in 2019.
However, state governments are reportedly concerned that Federal Treasurer, Scott Morrison, is planning on taking a share of the POC tax from each state, which will generate hundreds of millions of dollars from online sports betting sites.
A POC tax relies on the punter's location, instead of the company's location. Australian online betting sites, including CrownBet, Sportsbet, Neds, William Hill, and Ladbrokes are regulated by the Northern Territory, and therefore pay the NT government tax.
A POC tax generates revenue every time a punter in a state, which has the tax, places a bet on sports, racing or other wagering markets. Under the SA POC tax, every time a SA gambler bets at Neds online betting site, the SA government receives a percentage of tax revenue.
But it appears the Turnbull government wants a piece of the pie too.
The Daily Telegraph has reported that Federal Treasurer, Scott Morrison, confirmed he is looking into taking a cut from the state-based POC tax instead of introducing a national sports lottery.
"Any and all proceeds would be used to fund sport," he said.
"If the states want the Commonwealth to provide a national solution — and we have been very upfront about that — we would want it to address funding requirements for national sports, rather than consider a national lottery."
The federal government suggested the national sports lottery as a way to raise money for the Australian Olympic team and potentially increase the number of medals won at the Tokyo 2020 Olympics.
However, the Australian National Lottery Association (ALNA) was quick to condemn a national sports lottery and suggested that the government rely on a nationwide POC tax as a source of revenue for the professional athletes.
New South Wales and Victorian state governments have both indicated plans to introduce a POC tax, which could be worth up to $130 million annually.
But back in March, the Federal Treasurer announced plans for a nationwide POC tax and, more recently, the independent group, Responsible Wagering Australia stated that state-based POC tax could undermine new reforms, like a ban on sign-up bonuses.
"These positive reforms have the potential to be undermined by the introduction of uncoordinated, State-based Point of Consumption taxes which will reduce the attractiveness of licensed Australian operators and send consumers offshore," RWA's Executive Director, Stephen Conroy, said.
He added that the new reforms agreed to while discussing the National Consumer Protection Framework for the gambling industry "demonstrates the important progress that can be made when Federal, State and Territory governments work together."
While it's not clear if the Turnbull government will introduce a unified nationwide POC tax, it is clear the Federal Treasurer plans to receive a percentage of the online betting sites taxes, despite objections from state treasurers.