SportChamps to receive a boost during the spring racing carnival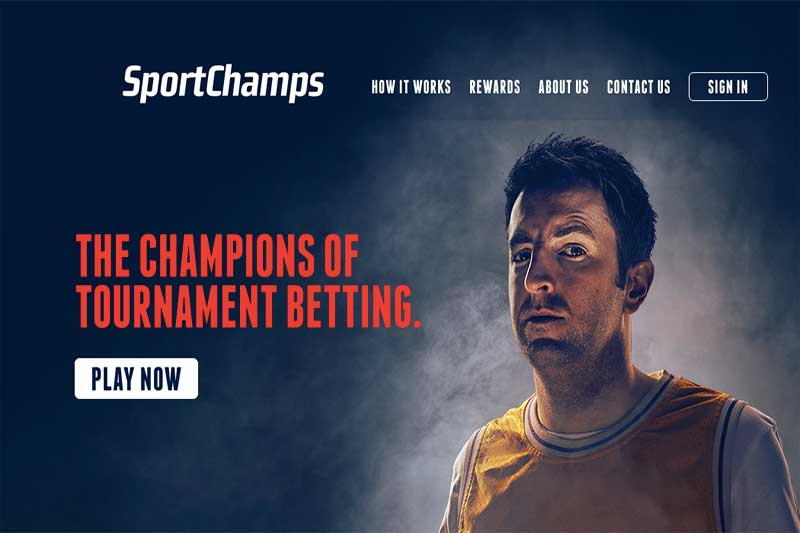 BOOKMAKER Alan Eskander has raised $3.5 million to inject into his new social betting company SportChamps.
SportsChamps is an online fantasy betting tournament site, which combines elements of video gaming, fantasy sports and online betting. Punters can bet on sports and racing events but with the virtual currency, known as ChampCash, only.
The online business, which offers tournaments similarly to TopBetta, will be featured in a heavy advertising campaign during the spring racing carnival to attract more customers.
Punters can purchase ChampCash with real money, and you can enter tournaments from as little as $2. The more successful your bets are, the more points you will get, and the higher you will climb the tournament ladder. The higher the punter is on the ladder, the more prize money they can win.
SportChamps profits by taking a percentage of the pool, and distributes the rest to the punters as prize money. It also features the motto: "Bet against punters, not bloody bookies".
Tournament punters can communicate with those attempting to climb the ladder via a chat and instant message service. Punters can create a private tournament and ask friends to join too.
Eskander, who sold betting site Betstar to Ladbrokes in 2014 for $25 million, raised the money by contacting wealthy investors like the co-founder of surf label Rip Curl, Brian Singer, as well as Quiksilver co-founder, Alan Green, and Deutsche Bank investment bankers, Alex Cartel and Steven Skala.
Betstar was founded in 2007, taking up to $300 million in wagers per year by the time Ladbrokes acquired it.
Eskander had to wait for the two-year non-compete clause, which was part of the Ladbrokes deal, before he could break back into the industry in 2016, which is when he established SportChamps.
He recently told the Australian Financial Review that he came up with the idea for the online fantasy betting site after noticing that several family members played video games online.
"It used to be you played these video games against the computer, and that was it," he said.
He added that he noticed the social element to online video gaming these days, and how you can talk to someone on the other side of the world.
"So it got me thinking about bookmaking. The offerings in that have essentially been the same for a long time," he said.
"You place a bet, you get an outcome. It is very transactional, and there is no social interaction.
"I think this solves that, as people want to talk about what they are wagering on and like to compete."
SportChamps tournaments run similarly to TopBetta tournaments – they include sporting events like Australian Football League (AFL) games, soccer matches and National Basketball Association competitions, as well as horse and greyhound racing.
"Points are accrued for all the bets you can usually place with bookmakers, such as wins and places, and exotics like first goal scorer and the like," Eskander said.
He added that the number of people signing up has increased by 50 percent every month in 2017.
If you're looking to bet with real money on regular sports and racing events, as well as tournaments, you can find it all at TopBetta.
TopBetta real money tournaments
While SportsChamps is great for social butterflies, TopBetta gives punters the chance to bet on both regular sports and racing markets, as well as enter cash tournaments.
The price to enter ranges from free to a couple of dollars, $20 to $110 for mid-limit punters and $500-$1100 for the high rollers.
Some tournaments offer players the chance to win tickets into higher paying tournaments, while others offer a 'Winner Takes All' jackpot, prizes for the top three, and a prize pool split between the number of entrants.
You can bet on a sports match or on a race of the day in-between tournaments at TopBetta and also claim a 300 percent deposit bonus.