Lottoland to be booted from Australia under new legislation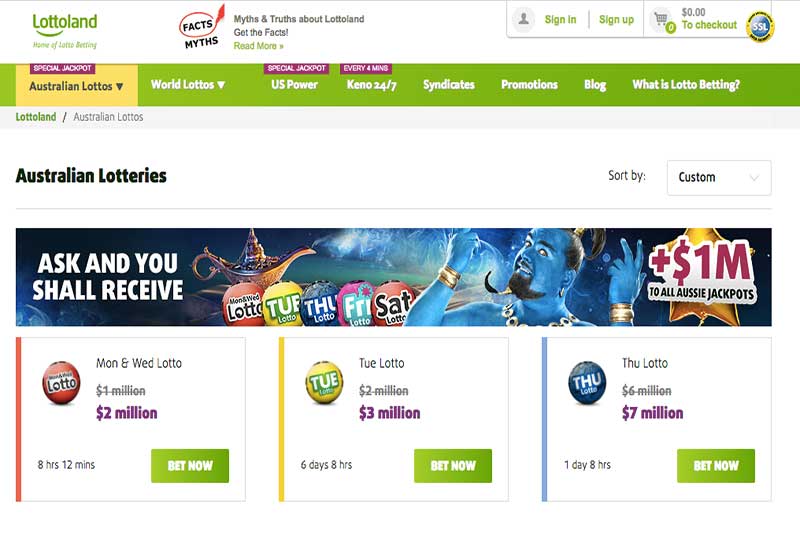 LOTTOLAND will be forced out of Australia within six months under legislation to be put to parliament by the Turnbull Government tomorrow.
The lotto betting company has been surrounded in controversy since it entered Australia in 2016, with it eating into Government revenue from the traditional lotto model.
The legislation will also impact bookmaker William Hill, which runs a skin of Lottoland – Planet Lottery – on its Australian-facing domain.
Lottoland has also been the subject of a concerted campaign from the Australian Newsagents Association, Tatts Group and several high profile politicians, including Pauline Hanson, to have it banned.
Communications Minister Mitch Fifield, who played an integral role in the updated Interactive Gambling Act last year, will table the legislation tomorrow with it expected to take effect within six months.
Each State Government has done an assessment on Lottoland, which allows Australians to bet on foreign lottery draws, but only South Australia banned it under state law. Other states lobbied the Turnbull Government to shut it down with far-reaching legislation.
Smart move, but questions have got to be asked
Lottoland has always been an uncomfortable fit in Australia – despite it being very popular in other countries.
The local newsagent has always been where you buy your lotto ticket, with Australians pumping millions of dollars into the traditional draws each year, with a sizeable chunk of this going to the government.
In turn the government's take is put back into the community.
The question you have got to ask yourself is how we got to this point and how much of our decision makers time has been taken on this issue?
There was only one conclusion to be taken when the Northern Territory granted the license for Lottoland to enter Australia: It was going to impact the bottom line of traditional lotteries.
Why if competition was such a big problem didn't the Federal government step in and outlaw "fake lotteries" before they took hold?
Instead each of our State Governments have spent the best part of two years posturing about the impact of the these synthetic lotteries.
While even more time was spent on banning online poker in Australia – something that millions of players across the country were and still are heartbroken about.
The Turnbull Government has shown it can make decisions about gambling at a Federal level and push through the legislation quickly – is it not time to do the right thing and set up a National body to regulate gambling in the mould of the United Kingdom Gambling Commission?
Does it not seem ridiculous that an organisation like the Northern Territory Gambling Commission regulates the majority of corporate bookmakers and online gambling sites? But still each state has a racing and wagering department.
One team of decision-makers for all things gambling just makes sense.