Australian Sports, Racing and Gaming Industry News – February 12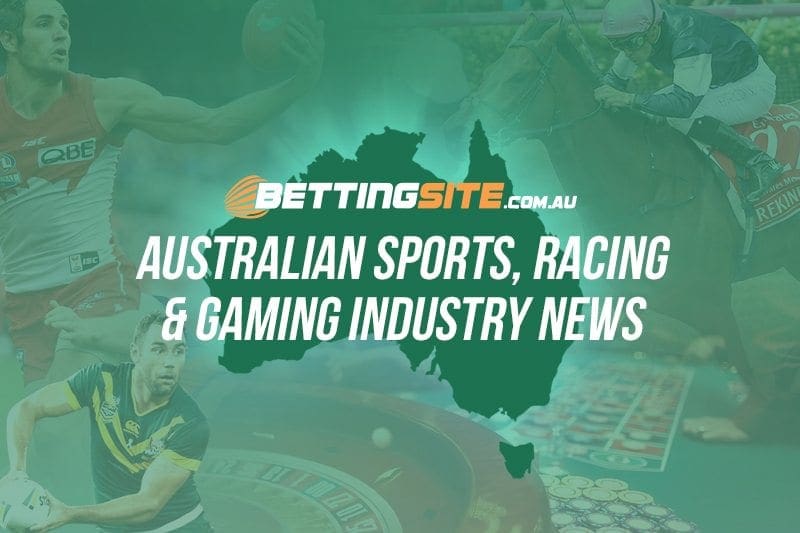 If you want to stay up to date with the latest news in the Australian sports, racing and gaming industries, you have come to the right place. We aim to include the latest announcements in a weekly column, available on smartphones, tablets, laptops and desktops.
This week we take a look at potential loopholes in the looming credit betting ban. We also check out what Tabcorp has been up to since scoring approval to merge with Tatts, plus a story on esports for aspiring gamers. Keep reading to find out more.
Punters can still get lines of credit through banks
While the ban on corporate bookmakers extending a line of credit to punters comes into effect on February 17, Financial Counselling Australia (FCA) wants a loophole addressed. Gamblers can still apply and receive credit from banks via personal loans, credit cards and overdrafts, which the FCA said is irresponsible.
In a submission to the Royal Commission, the FCA stated that the lending process by major banks fails to review customer suitability. It said banks should evaluate whether an applicant has placed a bet in the past via accessible data and whether they would use a loan for similar activities in the future. The FCA added in its submission that banks are responsible for ensuring customers can pay the line of credit back.
Other financial industry experts are calling for greater restrictions on using credit cards online, since newsagents and casinos do not accept the payment method. While the Bank of Queensland, Citibank and the Bendigo Bank, have a ban in place on using credit cards to punt online, the major four banks are reportedly taking steps to put protections in place, including turning off credit cards for online transactions.
Media platforms fight for their right to broadcast gambling ads
Foxtel is fighting for exemptions from the 5:30am to 8:30pm ban on gambling advertisements during live sporting events, expected to come into play in March. The media reforms, announced last year by the Turnbull government, aim to reduce the prevalence of gambling promotion on platforms accessible by children.
However, TV and radio networks, which rely on the revenue to secure lucrative sporting agreements, have resisted the blanket ban, in place five minutes before a match and five minutes after it concludes. Pay TV is the latest to propose exemptions, including indemnity for small-viewership channels like ESPN, arguing the niche content doesn't have the same mass appeal as Free TV does.
In its submission, ASTRA also called for the gambling restrictions to run on AEST, stating it sends out the one signal. But this would mean WA and SA residents would be subject to gambling ads inside the time frame. While the government has said Pay TV is different to free-to-air platforms, corporate bookmakers have argued the loopholes water down the intentions of the ban.
The Australian Communications and Media Authority is working closely with the media platforms to finalise their codes to address the community concerns.
Tabcorp reviews Sun Bets future potential
Tabcorp has announced it has placed its UK online betting venture, Sun Bets, under review, after failing to improve performance results. The announcement comes as the company, in the midst of completing an $11.3 billion tie-up with Tatts, released its half-year results for the 2018 financial year, recording a 58 percent profit plunge to $24.6 million. The company has blamed merger costs and its UK bookmaker venture for the decline in profits.
Last year, Tabcorp CEO, David Attenborough, said he was confident profits of the venture with UK media outlet, the Sun, would improve after recording dismal results in 2017. But it appears the online bookmaker has failed to support Attenborough's claims, recently posting a $22.5 million half-year loss. Tabcorp noted that Sun Bets has produced unsatisfactory results and is under strategic review.
Tabcorp recently placed its Australian-based betting site, Luxbet, under review, before shutting it down just before Christmas last year. The company notified punters via the website, with registered members eligible to withdraw funds up until the end of January.
AFL reliant on pokies
Culling poker machines could be detrimental to AFL clubs, according to the Hawthorn Football Club President, Jeff Kennett. The Hawks, which is considered to be one of the strongest AFL teams, reportedly earns around $23.29 million from pokies, more than any other club. Kennett has revealed that the Hawks won't be the only club impacted should the AFL ban the machines, with around 18 clubs reliant on pokies income.
While the AFL has considered banning pokies for some time now, Kennett warned the sporting organisation wouldn't be able to do it successfully without replacing income for the clubs.
He said he recognises the social argument for banning pokies, including the harm they can incur. But he believes stronger clubs that perform well will take a hit, only compounding the problem for weaker clubs that aren't financially dependent. He believes that without replacement income, a ban would ultimately hinder the AFL due to financial reliance.
Brisbane man uses status to place fraudulent bets
The Queensland Racing Crime Squad, made up of QLD police, and the Queensland Racing Integrity, arrested a man who allegedly engaged in fraudulent gambling activity. The 31-year-old, accused of obtaining more than $150,000 by placing fraudulent bets, will face prosecution next month.
The man allegedly worked at a betting company and used his employment status to fraudulently channel his money through several accounts set up, where he placed late bets on horse races in Australia.
The Red Hill man has been charged with fraud and will face court on March 7. Further investigations into whether the money he gained has been used to acquire shares in interstate greyhound and thoroughbred racehorse syndicates.
Oceanias best compete in $10k esports tournament
Three esports teams, largely consisting of Australians, have won the right to compete against Oceania's best including ORDER, Tainted Minds and Grayhounds Gaming. The LetsPlayLive (LPL) Counter Strike:Global Offensive Alpha Invitational Open Qualifiers took place on Saturday, February 10, where 12 Australian and New Zealand teams competed to win a spot in the $NZD10k tournament running over the next seven weeks.
The online qualifying event concluded with Knights, Corvidae and lol123 securing a place in the five-week round robin matches. The top three will then go on to battle it out in the semis and grand final to win a share of $10,000, with the events broadcast live from a studio in Auckland. The event has been dubbed as an essential part of esports, giving aspiring gamers the chance to compete at a professional level.