Federal Group fights back against poker machine ban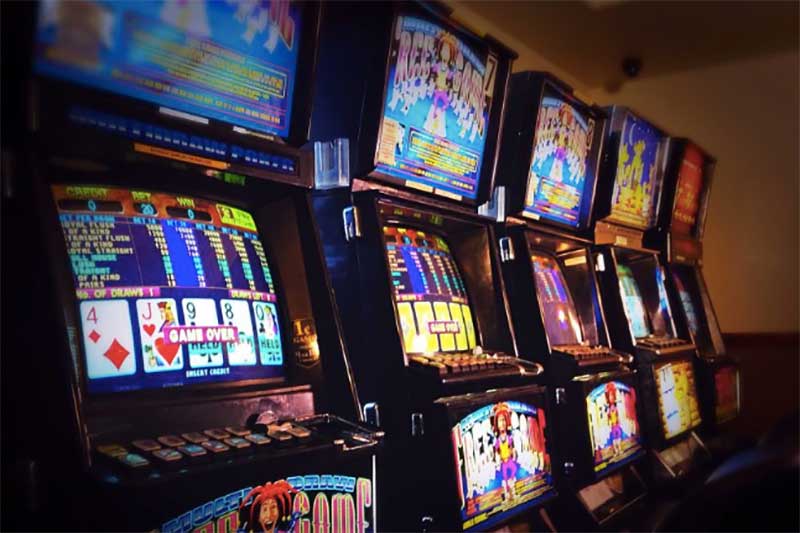 A BATTLE is heating up between the Tasmanian Labor Party and the privately owned Federal Group over poker machines in pubs and clubs.
Earlier this week, the state's Labor Party announced a policy which would see all 2300 pokies in Tasmanian pubs and clubs removed by 2023.
The policy includes a $55 million support package for affected venues, including $20 million for venues which start phasing out poker machines before 2023.
Casinos will still get to keep their poker machines under the new reforms.
Anti-gambling advocates have praised the proposal while urging Liberal to create a similar policy.
The Liberal Party has suggested reducing the number of poker machines in pubs and clubs by 150 units, while a Joint Committee recommended reviewing the number and avoiding a complete ban.
The Federal Group, which owns the only poker machine license in the state that expires in 2023, said it won't go down without a fight should Labor win the election.
The Federal Group, privately owned by the Farrell family, has spoken out since Labor announced its controversial plans.
Federal Group CEO, Greg Farrell, said the company would not allow Labor to destroy the Tasmanian gaming industry.
"We will be looking to ensure that Tasmanians are made well aware of the consequences of this decision if implemented, not only the impact it has on people's ability to make choices but the impact it will have on both regional and city areas' jobs," he said.
According to local news reports, most of the 2000 employees at Federal, which owns several pubs and the two casinos, will voice their concerns about the future of their jobs.
"The intended and unintended consequences of the Labor Party and Greens' policy position would decimate the Federal Group," he said.
"We'll have a well-orchestrated number of initiatives that you will see in the not-too-distant future," Mr Farrell said when asked about how the company would take on Labor.
He said the company would reconsider donating to Labor, given Federal has donated $152,625 to both Labor and Liberal since 2002.
The company also pointed out that Labor chose to ignore the recommendations in the parliamentary committee report, which was compiled using extensive research into poker machine harms.
Clubs have also revealed they will fight the policy via an independent campaign, with Glenorchy RSL president, John Chivers, arguing that it would eliminate the central source of revenue for non-profit organisations.
"The Glenorchy RSL Sub Branch Inc is extremely disappointed, on behalf of all clubs throughout Tasmania, on the stance the Tasmanian Labor Party has adopted," Chivers said in a statement issued through Clubs Australia.
"It has always been our desire to be able to purchase, own (and) operate our own machines from 2023 onwards."
Opinion: Prohibition pushes players to offshore sites
Prohibition rarely works when there is a market for a product. It ends up pushing people to unauthorised options, whether it be downloading media content or playing casino games.
Prohibition removes regulation and takes away consumer protection. It may be necessary in some case, but in this case, it is going to leave a lot of people with no other choice but to play at unregulated and unlicensed sites.
Earlier this year, the Australian government signed the Interactive Gambling Amendment Act 2016 into law, which bans regulated (licensed sites which have consumer protections in place) offshore sites from accepting Australians.
While online sports betting is legal in Australia, online casinos and poker rooms are not. This pushed a lot of Aussies to unlicensed and unregulated sites.
Banning poker machines in pubs and clubs will drive people to the casinos, or to unlicensed sites where there are no support programs or protections in place for the player.
Labor's policy also places a lot of importance on supporting the venues, which is great.
However, it fails to allocate funds for the 8000 Tasmanians considered problem and moderate-risk gamblers, as reported in the Social and Economic Impact Study of Gaming In Tasmania.
It's not clear how the cold turkey method works on problem gamblers, but Labor should consider allocating funds to a problem gambling program if they don't just care about votes.