Sportsbet gets a new CEO ahead of betting industry changes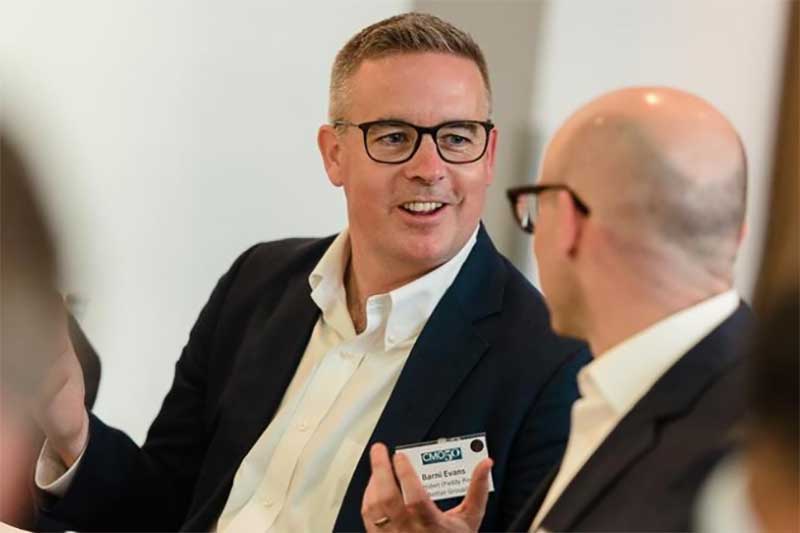 A new CEO will be fronting Sportsbet in what is expected to be one of the toughest years for the industry.
The current chief marketing officer of Australia's top online sports betting companies, Barni Evans, will replace chief executive officer Cormac Barry, who is taking a position as CEO at Dublin-based travel technology group, CarTrawler in March.
Barry commended Sportsbet for its work and the team behind its success in the past few years, adding he is positive that the company will come out on top in the changing regulatory environment.
This year will see the introduction of stronger consumer protections, restrictions on gambling advertising and the completion of the merger between Australian retail giants Tabcorp and Tatts.
The Australian Competition Tribunal approved the $11.3 billion deal at the end of last year, which was then upheld by Tatts shareholders via a vote.
Barry vocalised his position against the Tabcorp-Tatts tie-up ahead of the first Tribunal hearing last year, stating it would hinder the chance for corporate bookmakers to secure racing vision.
Parts of a new National Consumer Protection Framework – developed under the Interactive Gambling Amendment Act 2016 – will also be rolled out this year, including a ban on sign-up bonuses at bookies set to take effect in June.
The changing landscape has been predicted to create a year of consolidation in an already competitive market.
Sportsbet's parent company, Paddy Power Betfair, recently appointed Peter Jackson as its new CEO. He takes over from Breon Corcoran and has already announced plans to shake up the corporate structure of the firm.
Corcoran led the £7 billion merger between Paddy Power and Betfair, leaving a fine-tuned business. However, Jackson said the company still needs to address several strategic issues.
Barry, who used to report to Corcoran, worked with the group for more than 17 years, nine of which was with Sportsbet.
He said that his replacement has the abilities to continue the growth of Sportsbet, which has grown from 120,000 customers to more than one million since Barry first joined.
Barry said Evans, who has been part of the Paddy Power group since 2001, has "been responsible for some of the best marketing campaigns carried out by the group over the last 15-plus years".
Evan's praised his predecessor, stating he was responsible for Sportsbet's rapid growth over the years.
Jackson and Evans will work closely with the rest of the company's team to ensure a smooth transition, along with the new CEO of the Europe division, Dan Taylor, in a newly appointed role.