Australian Sports, Racing and Gaming Industry News – January 22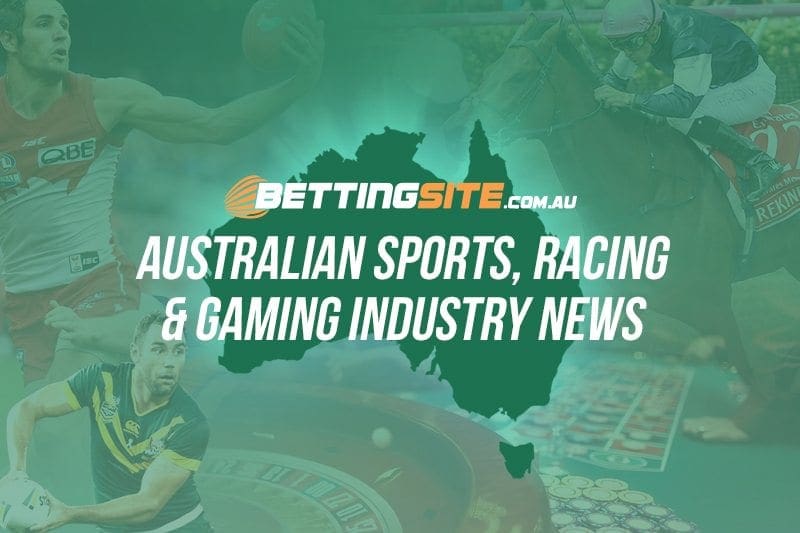 WELCOME to our weekly column on gaming, sports and racing news. Each week we review recent announcements, law changes and policies, and anything related which could transform the Australian gambling industry. Come back each week to find out more about what is happening around the country, and sound off in the comments section if you have any thoughts on the latest news.
This week, regulatory changes are forcing an Australian betting site to consider its options for the future. We also take a look at gambling advertising restrictions, as well as states considering banning poker machines from pubs and clubs. There's plenty more, so be sure to keep reading.
Australian betting sites face big changes
Unfavourable new regulations are forcing William Hill's UK parent company to review its Australian betting service. The bookmaker announced early last week that new legislation changes, including a ban on credit betting set to come into effect next month, could cause a drop in profits for William Hill Australia, which has already been performing poorly. Other legislation changes, such as the introduction of a 15 percent point of consumption (POC) tax in several states, are also factors for the review.
The new regulations won't just impact William Hill Australia, with investment bank Macquarie purporting the changing regulatory landscape will put pressure on every Australian licensed betting site. The investment bank revealed Sportsbet will be the only betting site in Australia to survive a national POC tax, which involves bookmakers paying a fee on the location of punters, instead of where the betting service resides. South Australia has already introduced a POC tax, and a similar regime will come into play in Western Australia in 2019. Victoria, New South Wales and Queensland have been considering a POC tax too. Contradictive to the investment bank's predictions, the independent body for bookmakers, Responsible Wagering Australia, wants a unified national POC tax, instead of state-based regimes.
Children considered in gambling ad restrictions
The humanitarian organisation, United Nations Children's Fund (UNICEF), wants the government to prioritise children when it comes to drafting the new code for gambling advertising on media platforms. Free TV, Commercial Radio Australia and ASTRA released draft codes on the new gambling advertising restrictions, which will ban bookmaker ads during live sporting events between 5:30am and 8:30pm. But the draft codes feature loopholes, including the inclusion of sponsorship naming rights at the start of matches, and airing gambling ads during long events. In its submission, UNICEF has pointed out the prevalence of gambling among children and the importance of protecting minors from exposure. It suggests extending gambling ad ban hours to 9pm and introducing civil penalties for those who breach the rules. Corporate bookmakers support the media reforms, with regulations likely to force cuts in advertising expenses.
Questions over jobs created by gambling industry
The Tasmanian government has released its latest three-yearly Social and Economic Impact Study, inciting a debate between the hospitality industry and the state's Labor Party. At the end of last year, Labor announced a policy to phase out poker machines from pubs and clubs by 2023 in Tasmania if selected in the upcoming election. The Tasmanian Liberal Party slammed Labor's policy, quoting the Tasmanian Hospitality Association (THA) that it will threaten more than 5000 jobs. However, the study states the gambling industry creates 1086 jobs, including 371 positions in the hotel industry. The report adds "reliable data on employment in the gambling industry are not collected by governments or industry." Tasmanian poker machine license holder, the Federal Group, as well as the THA, has revealed the 5000-plus number derives from the part-time and casual fields within the industry, not recorded by the government. The Federal Group plans to carry out a campaign to fight Labor's policy in the coming weeks, which will feature on TV, social media and radio.
The study also revealed that more Tasmanians are walking away from the machines to have a punt on their smartphones and tablets. The findings reveal money spent on electronic gaming machines in the past 10 years has declined by 27 percent, while online gambling has increased by 54 percent. The report also revealed a 2.7 percent decline in Tasmanian adults who gambled in the past four years till 2017, from 61.2 percent to 58.5 percent.
South Australian next in line to remove pokies from pubs and clubs
The Tasmanian poker machine policy has attracted interest from other state political parties, including the South Australian Greens. Stealing SA Best leader, Nick Xenophon's goal to wipe out poker machines, the Greens have proposed a policy to remove them from pubs and clubs within five years. In announcing the policy, Greens MP, Tammy Franks, criticised Xenophon for failing to eradicate pokies and revealed plans to deal with employment issues. But Hoteliers have slammed the poker machine ban proposal, stating it will cause large-scale job losses. Xenophon said his party would release its poker machine policy in the coming days, hinting plans to reduce the number of machines in the states and limiting existing pokies to $1 bets.
New South Wales government focuses on responsible gambling
The NSW government has announced plans to restructure its Responsible Gambling Fund, employing the help of nine qualified experts in public health, law, government, business and social research. Minister for Racing, Paul Toole, said the additional help facilitates the government in developing innovative strategies to tackle gambling harms in the community. A new Office of Responsible Gambling will be set up to implement programs, with $18 million allocated to addressing problem gambling thanks to the Star Casino levy. Two reports, funded by the RGF, have already been released on ATM positioning and exclusions of problem gamblers from gambling venues. The first report recommends the NSW government review the distance of cash devices from gaming areas to reduce problem gambling harms in response to an inquiry in February 2015. The second report reviewed third-party exclusion programs, finding them to be ineffective without the addition of counselling and financial restrictions. These findings will be considered by the new RGF committee going forward.
Queensland Racing considers republishing TCO2 levels
Queensland's Australian Trainers Association meeting on Monday will discuss whether TCO2 levels should once again be published. TCO2 tests, conducted on horses before a race, used to appear on the Racing Queensland website several years ago but has since been discontinued. The natural level for a horse is between 28 and 32, but it needs to exceed 36 before it's illegal. Still, many trainers want to bring back the published results as they believe it will deter those pushing the boundaries of racing rules. They will voice their opinion at Monday's meeting, adding that it will expose those who are close to the threshold.