Australian Sports, Racing and Gaming Industry News – January 29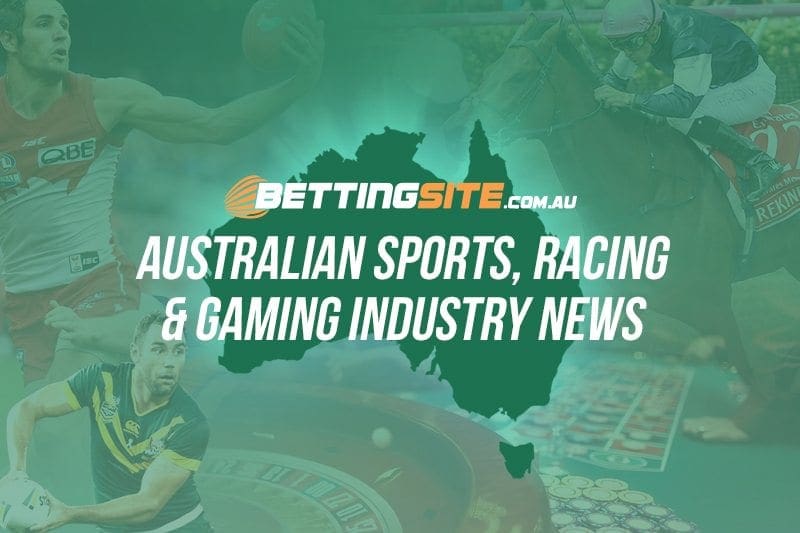 EACH week we take a look at the Australian sports, racing and gaming industries from a gambling perspective and compile the latest news in an accessible column. We aim to update you every week, so come back every Monday to see what we have to say. Tap any of our links on the page to find out more information, with our site compatible with smartphones and tablets.
This week marks the end of an eight-month investigation into Tennis Australia by Victoria's gambling regulator. It also marks the countdown until the credit betting ban takes effect. Additionally, we a take a look at a poker machine debate spreading all around Australia, along with the Australian esports scene getting its biggest prize pool yet. Keep reading for more information.
Tennis Australia could lose millions from bookmaker agreements
Tennis Australia may lose its rights to sign sponsorship agreements with bookmakers, should the Victorian gambling authority find it has been incompetent in preventing match-fixing.
The Victorian Commission of Gambling and Liquor Regulation has been investigating the Australian tennis body for the past eight months after complaints it had failed to act appropriately on a match-fixing case with the former junior champion, Oliver Anderson.
The 19-year-old admitted to throwing the first set of a match for a friend's bet via CrownBet, but former gaming minister, Tony Robinson, complained when he was not convicted. Robinson argues that since Tennis Australia board member, Harold Mitchel, is also a director of Crown Resorts, which then owned the online bookmaker, it violates the sport's code of conduct.
The Tennis Anti-Corruption Program rules those associated with the sport cannot work for a company that accepts wagers. Robinson also believes the tennis body failed to act on match-fixing in minor tournaments. Tennis Australia could lose its percent from bets made on Australian tennis, depending on the result of the investigation, though insiders believe it's unlikely and will instead be told to tighten integrity protocols.
Credit betting cut-off date looming
The cut-off date for betting using a line of credit is drawing closer, with punters advised to pay off debts before the ban comes into effect on February 17.
The new law, proposed and approved last year under the Interactive Gambling Amendment Act 2016, will come into effect next month where bookies will no longer be able to offer punters lines of credit.
The legislative changes sanctioned bookmakers a period to prepare for the ban. Media outlets are reporting that high stakes gamblers are looking into ways to pay off their debts, with one businessman reportedly owing up to $20 million. Sources have said bookmakers normally extended lines of credit to wealthy punters who could afford it, and punters can still bet with their credit card since accounts have to be topped up before placing wagers.
Former Human Service Minister, Alan Tudge, introduced the ban after a colleague failed to pay back $80,000 in debts taken out via credit at Sportsbet. The punter blew the entire amount in one weekend and battled with the bookmaker about paying it back. The ban precedes several states introducing a state-based point of consumption tax, with reports Victoria will include it in the May budget at a rate between 7.5 and 12.5 percent. South Australia's POC tax came into effect in July last year, while WA's will come into play from January 2019.
Iconic pub to remove pokies
Fights over banning poker machines are dividing the nation, with Tasmania and South Australia considering pokies' bans in pubs and clubs.
Now an iconic Byron Bay pub has followed in the footsteps of Tasmanian Labor Party leader, Rebecca White, in removing poker machines from the venue. The new owners of the Beach Hotel want to remove the pokies as soon as possible, according to local media outlets.
Impact Investment Group said it wants to remove the machines to prove that a venue can survive, and perform well, without relying on revenue from pokies. The company's head of funds management for real estate, Darren Brusnahan, said they are looking to remove the 15 machines by the end of February, with the funds from their sale injected into other projects for the venue, such as accommodation.
The local community and the Byron Bay Council are supportive of the move, which may lead to more venues removing pokies in the future.
Casino workers want a bigger pay rise
The division for and against a ban on poker machines in Tasmania is shining a light on the employment sector within the gambling industry.
Employees at Wrest Point Casino in Hobart and the Launceston Country Club want a higher pay rise increase than 1.8 percent, as previously offered by the Federal Group. Represented by the union, United Voice, employees reportedly rejected the recent three-year pay rise, stating it does not line up with increased living expenses. However, the Federal Group revealed employees are already paid above industry standards.
The company, which currently holds the monopoly for gaming licenses in Tasmania, is fighting the election promise to ban pokies from pubs and clubs by 2023. While the Liberal Government said it would keep pokies if re-elected, the party plans to grant individual licenses.
While Federal Group will still take a hit if the Liberals win, it has launched its campaign against Labor, arguing hundreds and even thousands of jobs will be at risk if the party wins.
New Racing Queensland series gives country horses a chance
A new Racing Queensland series, supported by former leading Australian trainer Peter Moody, will give country racers a chance to experience a Group 1 Race Day. Country-trained horses will be able to compete in the $260,000 Battle of the Bush series, with a $100,000 final.
The series features 16 qualifiers from eight country regions, which will compete in the June 23 final at Doomben worth $100,000. To compete in a race, a horse has to have competed in a minimum of five Queensland non-TAB races, within 12 months of accepting the race date. Moody has been recruited to help promote the series designed for non-TAB event horses, stating it will give a spotlight to hard-working horses in country and regional QLD.
The first qualifier, with 16 each worth $10,000 and spread out across eight regions in the state, will take place at Cunnamulla on April 25. The qualifiers will end at Barcaldine on June 9.
Australia gets largest esports prize pool yet
Esports is continuing to explode in Australia, and players can now compete for the biggest prize pool the country has seen. Throwndown Esports recently announced its Rocket League competition, commencing in February, will feature a $100,000 prize pool after a successful 2017.
The tournament will kick off next month where eight-semi pro and seasoned veterans will battle for a share of $15,000 in the OCE Open Series. Winning teams will then compete in The OCE Championship on March 4, where the top two qualifying teams will go on to represent Oceania at the Rocket League World Championship in the US, with a $USD500,000 prize pool tournament.
With three leagues available, entry-level players and esports professionals have the chance to show off their Rocket League skills.