Paypal betting sites – Australian bookmakers

Paypal is a popular deposit method for Australian bettors at online betting sites. It allows you, via a third party, to fund your betting account at some of Australia's most respected online bookies. This article on Paypal betting sites will teach you the best places to use Paypal safely as well as give you a rundown on how it works. Paypal betting sites have low fees for customers and generally will have you wagering within minutes. The best Paypal bookmakers will allow you to be mobile, have numerous sports betting and horse racing markets and have some great promotions for customers. The top Paypal betting sites for 2023 are:

This is my table
How does Paypal work?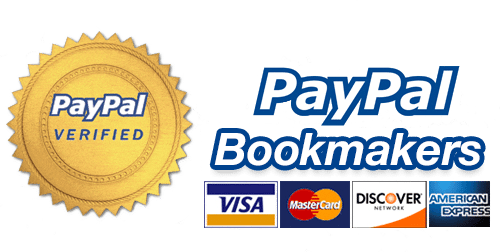 Paypal is an online payment processor originally setup as a means to pay businesses who operate on the web.
Some of the early embracers were huge companies like eBay and Amazon – from there Paypal has since been embraced by plenty of niche markets, like gambling.
While Australians have been stopped from using Paypal at offshore sites, we can still fund our betting account at bookmakers licensed on our shores.
To begin at Paypal you need to make an account. This is an easy process, which requires some basic details about yourself, including an address, name and of course your credit card details or another method of funding your account.
You then need to choose an online betting site to use Paypal at. This website wholeheartedly endorses the above bookies, which all support the use of this Payment method.
Once you have finished the sign-up process at the online betting site you visit the banking or cashier section to fund you account, choosing Paypal as your deposit method.
You will then be asked by the online bookmaker to sign into Paypal via a pop up window. After you have done this you will be prompted through the deposit process.
---
Paypal betting sites and Australian gambling laws
Paypal is 100% legal for Australians to fund their online sports betting site accounts with. It is company licensed to operate in Australia and they have built a strong relationship with bookies over the years.
Some confusion has been caused by the fact that Paypal withdrew their support for offshore online casinos servicing the Australian market. This was after pressure from the government and legalised betting services in Australia.
Other niche payment processors like Neteller and Skrill have filled the breach in this area and allow you to fund betting accounts with them. Another popular method used is POLi.
---
History of Paypal
Paypal operates as PayPal Holdings, Inc. and is American-owned. It began in 1998 as Confinity that was largely based around developing security software for handheld devices, with it largely focusing on the financial side.
Confinity then developed Paypal as a money transfer service in 1998 before eventually merging with X.com. This was later rebranded Paypal in 2001 with well-known entrepreneur Elon Musk at the helm.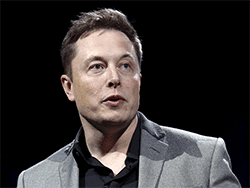 They took Paypal Public in 2002 with it generating over USD $61 million in revenue from the float. They then sold the company to eBay for 1.5 billion soon after the initial public offering.
It has continued to grow over the years with the company estimated to move over $200 billion in money across the world in recent years.
In 2015 eBay decided to split Paypal away to run as its own company which was completed late in the year.
---
Paypal sports betting fees
There are no fees if you are spending your Paypal balance or have a bank account linked to your Paypal account when depositing at betting sites.
If you are using a credit card, such as Visa or MasterCard, to fund your Paypal account it costs 2.4% plus AUD $0.30, which is reasonable in comparison to other similar services.
If you are transferring money overseas the fees increase but you can find all the details on Paypal.com.
In our experiences Paypal betting sites are often close to the best bookie payment method for fees available, particularly those depositing small or mid-range amounts.
For high rollers the best alternative to Paypal betting sites, are to use a bank transfer bookie, although this can take longer than other deposit options.
---
5 Reasons to use Paypal to fund your betting account
Privacy. Rather than your bank account showing you have deposited $500 into your bookie account, it will show you used it to fund a Paypal account. Much less obvious what you were up to.
Trust issues. Some people simply don't like giving their bank details to gambling sites. Completey understandable so let the most respected payment processor in the world do it for you.
No bank card. You can fund your Paypal account with a linked bank account or even with cash.
It's cheap. In comparison to other methods the fees associated with using Paypal are minimal.
Added security. All transaction with Paypal are covered by them. If something goes wrong you will get your money back.
---
Bookmaker deposit alternatives to Paypal
While Paypal betting sites are understandably very popular among Australians, there are plenty of other betting site deposit options that are accepted in this part of the world. For instance many Australian online bookmakers accept credit and debit cards, bank transfers and even cheque. Check out our handy online bookmaker deposit guides for more information: