Online poker banned as IGA Amendment Bill 2016 to pass Senate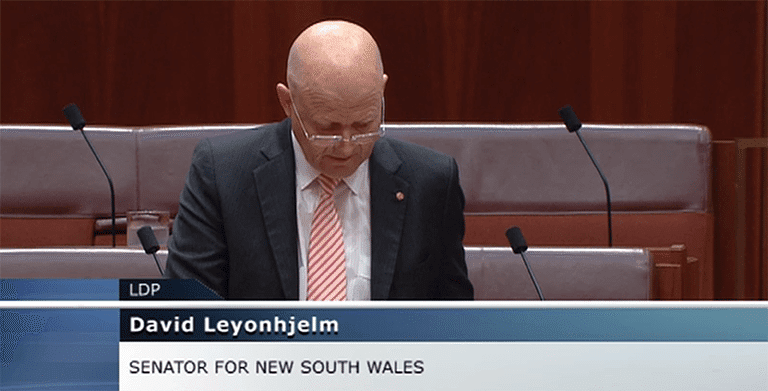 ONLINE poker has always been illegal in Australia and the proposed IGA Amendment Bill 2016 will reiterate this, according to Victorian senator Mitch Fifield.
Speaking to the Senate on Monday night, Fifield said the intent of the original IGA had been to stamp out offshore gambling sites ability to operate in Australia.
But the ambiguity of the current laws allow sites like Pokerstars and Full Tilt to operate in Australia, despite not paying local taxes and being licensed 'offshore'.
Senator Fifield said the changes to the IGA simply made sure there was no doubt about Australia's stance on online wagering and ensured online poker would be prohibited.
Heavy criticism was levelled at the IGA Amendment Bill 2016 by Senator David Leyohjelm, who has championed the cause of the million or so Australians that play online poker.
Senator Leyonhjelm has proposed a secondary amendment which would have excluded online poker and blackjack from the legislation changes, but Fifield was having none of it.
"The government is aware that a number of Australians currently access online poker sites. Online poker is and always has been a prohibited service under the IGA," Fifield said.
"It has always been the intent of the IGA to prohibit this service being offered to Australians. That is why there are no Australian licensed operators of online poker, but because the law has been ambiguous overseas operators have been freely offering these services to Australians.
"With the law being clarified, it is evident that a number of these operators have begun withdrawing their services from Australians.
"Whilst I appreciate that this is not welcomed by those individuals who have been using these services, it is a fact that online poker has always been a prohibited service under the act. It is not something that this bill is enacting.
"Whether online poker should be legal in Australia or not is a separate debate. I indicate that the government has no plans to liberalise online poker, and in terms of this bill the government has merely sought to ensure that the original intent of the legislation is upheld."
A vote was due to be held on Leyonhjelm's secondary amendment on Tuesday afternoon, but every indication was that it would be voted down.
What does this mean for online poker players?
Say goodbye to PokerStars and a heavily-regulated environment and welcome to the wild west of online poker.
Even Senator Fifield acknowledged clamping dow on offshore sites would not solve the issue of offshore wagering, it would simply hinder those who do it.
It means the tens of thousands of online poker players will now have to find other websites to play their favourite game, ones that still accept Australian players.
It means instead of playing at sites regulated by the United Kingdom Gambling Commission, Aussies will be playing at sites like American Cardroom, a site that has no licensing.
It does not mean the site is dangerous to its players (it has been serving the poker market in the USA for years) it just means there is less transparency in transactions and if something goes wrong for the player, less room to appeal.
It's definitely a dark dark day for poker players, but we could always take Senator Leyonhjelm's advice.
"Also caught up in this bad legislation are hundreds of Australians who enjoy a flutter on online poker," he said.
"Online poker is not a spectator sport. Nobody tries to fix a cricket match as part of an online poker game. There is no public interest in banning it as part of interactive gambling laws.
"I have an amendment to exempt online poker and blackjack from the bill. It is insane that they were ever caught up in it. But ultimately, I don't want the bill to pass. I believe individuals have a right to make decisions for themselves, no matter whether we would make the same decisions ourselves.
"Finally, if the legislation passes, I would like to take this opportunity to give some advice to online poker players. Notwithstanding the risk of offshore hosts, screw the government: get yourself a VPN and an offshore account and carry on as you were. And I wish all of you the best of luck."
When will online poker be banned in Australia?
The IGA Amendment Bill 2016 is set to pass the Senate on Tuesday afternoon, which means the new restrictions on offshore operators will be in place within 28 days.
But it looks increasingly likely that Pokerstars will withdraw its services to Australian citizens much sooner, with an announcement pending.
It is unclear whether existing players will still be able to access Pokerstars and their accounts when the laws pass, but the company will definitely be unable to market its services to new players.