Fantasy Sports in Australia
The concept of fantasy sporting games has been in circulation since the 1950s, with the earliest known record of a public competition that was based on the results of professional sportspeople, being a fantasy golf tournament, devised by Wilfred Winkenbach (an Oakland businessman and former Oakland Raiders Ltd partner).

Fantasy sports gaming became increasingly popular with the rise of the Internet in the mid-1990s, where entering a fantasy league competition and compiling a team could be completed quickly and conveniently, with access to instant statistics and instant sports news.
Today, the collection of fantasy sports competitions and leagues make up a multi-billion dollar industry, with countless diverse fantasy sports gaming sites present across the Internet.
How do fantasy sports games work?
Fantasy sports games are based on how professional sporting athletes perform in their specific sporting games, typically on a week-by-week basis. Fantasy sporting games thus take place during the actual sporting seasons that their virtual competitions are based on. Fans join online fantasy leagues and competitions, and develop a team of the professional players from their corresponding professional sport.
The selected players who form the virtual team can be chosen from any club within their specific sport, so players who wouldn't usually play together are teamed up to generate what is hopefully a highly successful team.
Virtual teams face off against other virtual teams within the fantasy league. These teams compete against each other based on the real statistical performances of the professional players, after those professional sports players have completed their real sporting games. The actual performance of every player, is represented by points within the virtual team (points can be calculated via a number of different methods), and the team with the highest points value is the winner.
The managers of the fantasy teams (you – the people who create the teams), can draft, trade and drop players, in correspondence to what is happening within the real sports. For example, if a player gets injured in his sport and is not due back for more than a month, a fantasy manager who has that player in his or her virtual team may wish to trade that player out of his or her squad.
[interaction id="583faedbc00d50ed1808e790″]
Some popular fantasy sports categories include:
Fantasy baseball
Fantasy basketball
Fantasy boxing
Fantasy cricket
Fantasy e-sports (involving video games such as League of Legends and Counter Strike)
Fantasy football (American Football/Gridiron, Australian Rules Football, Soccer)
Fantasy golf
Fantasy hockey
Fantasy MMA
Fantasy motor sports (Moto, Formula, NASCAR, Indy)
Fantasy rugby league
Fantasy surfing
Fantasy wrestling
Fantasy daily sports competitions are also popular in America, where players can join in tournaments that operate based on select sporting matches, and that occur as frequently as every day.
Fantasy Congress is also a popular non-sport fantasy game that uses congressional activity in the U.S. Senate and House to generate results for fantasy teams.
Within the above listed fantasy sports categories, specific fantasy games exist that target specific codes within specific sports, all of which are hosted by different companies and organisations. Below we have detailed the highest ranking and largest online fantasy sports websites that offer games available to play in Australia.
Real money and free fantasy sports games and tournaments
Split between the fantasy sports gaming platforms are real money fantasy sports leagues and tournaments, and cost free fantasy sports leagues and tournaments.
The real money fantasy sports leagues and tournaments boast incentives such as daily and weekly tournaments with no long season commitments and daily and weekly cash prizes, minimal tournament entry fees starting from as low as $1.00, and contests for between two and thousands of players.
Cost free fantasy sports leagues and tournaments will often boast cash, electronic travel and other prizes for the managers who's teams have scored the most amount of points at season's end, and throw in mid-season comps such as head-to-head elimination tourneys against random teams, also real money and other prizes at its conclusion.
DraftStars
Daily and weekly fantasy sports tournaments and competitions, for both real money and free play entry, for NBA, NFL, AFL, NRL, cricket, soccer codes and more.

---
Moneyball
Daily and weekly fantasy sports tournaments and competitions, for both real money and free play entry, for NBA, EPL, A-League, Professional Golfers' Association (PGA), cricket one day internationals (ODIs), NFL, 4 Nations rugby, AFL, NRL, MLB, T20 and test cricket codes and more. Over $100,000 in prize money won each week.

---
FanDuel
Daily and weekly fantasy sports tournaments and competitions, for both real money and free play entry, for NFL, NBA, NHL, MLB, EPL codes and other sports. Paid contests start at $1.00. Play five beginner contests for free, with cash prizes up for grabs.

---
DraftKings
Daily and weekly fantasy sports tournaments and comps, for both real money and free play entry, for NFL, Golf, NBA, MLB, NASCAR and others sports.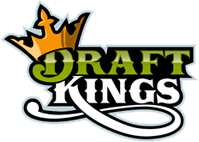 ---
SportsFantasyPro
Daily and weekly fantasy sports tournaments and comps, for both real money and free play entry, for A-League, EPL, NBA, NFL, NRL, T20, ODIs and AFL. Paid contests start as low as $1.10.

These real money fantasy sports gaming platforms are the Internet leaders in providing flexible fantasy league commitments, from daily, weekly and season long , for all Australian members. Additional player benefits include the options to play with friends, to create your own leagues, to join public tournaments, join free comps with cash prizes, and much, much more.
Online and mobile bookmaker's fantasy tournaments
Some online bookmakers also incorporate real money tournaments that are comparable to fantasy sporting games, such as the TopBetta's Fantasy Racing and Sports Betting Tournaments. TopBetta's Fantasy Racing and Sports Betting Tournaments allows players to join racing and sporting tournaments from a long list that features games with buy in fees as low as $2.00, with huge prize pools and differing formats available for each tournament.
Depending on the type of tournament, players either bet on racing events or sporting events, and attempt to cash in the most winnings possible, hopefully finishing in the a prize-winning position out of the many players who are competing. Prize pools and jackpots can reach as high as $20,000. You can sort the tournaments by date, prize pool, buy in and number of entrants, to ensure you find the right format for you.
Other organisations that offer Internet fantasy sports competitions include: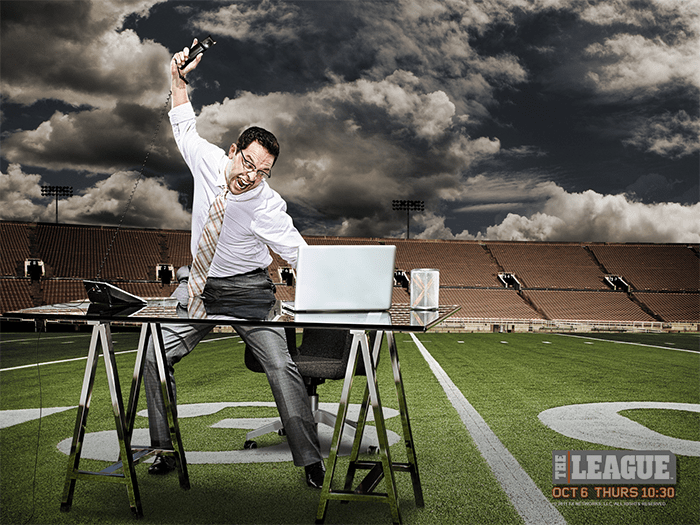 And many more.
While free to join, these fantasy sports competitions don't take real money wagers, but rather offer prizes at season's end of their competitions, for the virtual teams with the most points, as well as prizes for the manager of the week and month, throughout the season. Prizes can include travel and accommodation, sports gear and sports apparatus, trips to the sport's finals series and much more.
Fantasy sports gameplay for mobile and tablet platforms
Australians can access, play and enjoy all of the fantasy sporting sites and games listed here, across all devices, including desktops, laptops, mobiles and tablets. The games have been optimised for the mobile platforms, and all player gaming options, such as drafting, trading, joining leagues, playing daily tournaments, checking leader boards, depositing and withdrawing, are available via the mobile/tablet platform.
Using AUD currency for real money fantasy sports gaming
For the real cash fantasy gaming platforms, all financial transactions are protected with secure socket layer digital encryption technology, and AUD money is accepted. Deposits and withdrawals can be processed via several globally trusted online and mobile optimised methods, such as credit and debit cards, e-wallets, pre-paid cards and vouchers and direct wire transfers via online banking systems.
It is legal for Australians aged 18 years and older to play at the daily and weekly real money fantasy sports websites, and legal for Australians of any age to play fantasy sports at the cost free gaming websites.