New NRL 'super tax' to include all finals and State of Origin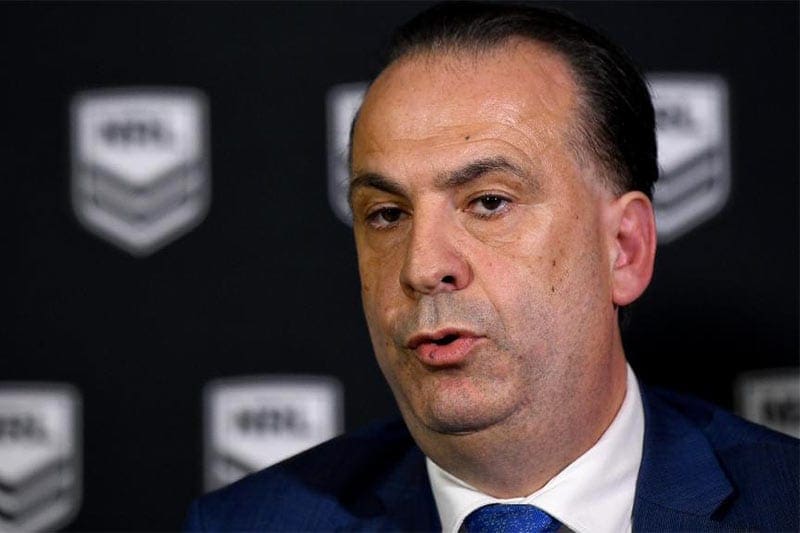 With less than two weeks remaining until the start of the 2020 NRL Premiership season, league administrators have hatched a plan to expand a proposed hike on betting taxes to include all finals matches.
As part of a top-to-bottom overhaul of the NRL's gambling policy, the league wants Australia's corporate bookmakers to pay a so-called 'super tax' for the right to trade on major events such as the NRL Grand Final and the State of Origin series.
The initial plans also included tariffs for every round of the regular season, with bookies required to pay the higher of 3.5 per cent of total turnover or 17.5 per cent of profit on a weekly basis.
The nation's NRL betting operators rejected that model, however, and the NRL has now floated a monthly payment schedule.
But in exchange for better rates on home-and-away games, the league wants bookies to pay a premium on all NRL Finals fixtures as well as State of Origin matches.
The dispute has dragged on for months and there is now a real danger the two sides will fail to reach a consensus by the time the NRL campaign kicks off on Thursday, March 12.
If the bookies do not sign new integrity agreements within the next few days, their existing deals could be rolled over into the 2020 season until a suitable long-term arrangement is found.
One prominent wagering operator has put its foot down, with Betfair announcing last week that it would no longer be taking bets on Australia's premier rugby league competition.
Others have yet to follow suit, but it remains to be seen what will transpire if a new integrity deal is not reached by the start of the NRL regular season.
Further complicating matters is the NRL's search for a new official wagering partner, as the league's $60 million deal with Sportsbet is set to expire at the end of 2020.
The tax reform initiative is the brainchild of Peter V'landys, who succeeded Peter Beattie as chairman of the Australian Rugby League Commission in September last year.
V'landys is a seasoned campaigner in the Australian wagering scene, having served as chief executive of Racing NSW for more than a decade.
His plan mirrors the established tax codes of the horse racing industry, where oddsmakers are required to pay higher levies for major events such as the Melbourne Spring Carnival and Sydney's Championships.