Pointsbet announces deal with NBA, set to launch new tool via NBA.com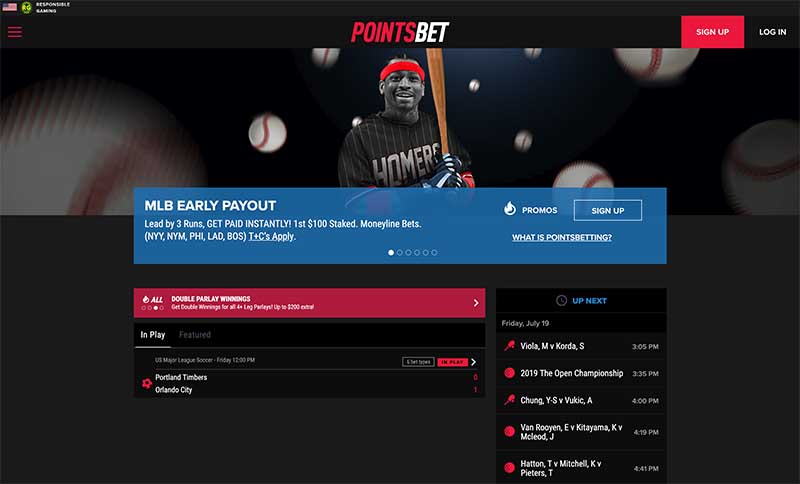 Australian betting company Pointsbet has announced a multi-year deal with the National Basketball Association, which sees them become an official betting partner of the US basketball league.
While Pointsbet has been aggressive in their push into the United States, the deal with the NBA marks their first official agreement with a professional sporting body in the US.
Pointsbet will now have access to NBA data and other metrics which will improve their service to customers.
MORE: NBA BETTING SITES
"As a tech company at heart, the PointsBet team is excited to work with a league as savvy and forward-thinking as the NBA," Pointsbet USA CEO Johnny Aitken said.
As part of the deal Pointsbet will rollout a first-ever Win Probability Metric across important NBA platforms, including NBA.com and their social media channels. The new tool will provide NBA fans with real-time access to predicted outcomes and other information provided by the sportsbook's current data.
The NBA has embraced sports betting since New Jersey successfully repelled the PASPA ruling, which has paved the way for US states to legalise sports betting.
Other betting companies have already become official betting partners of the NBA, including William Hill, Unibet and DrafKings.
"We are thrilled to partner with PointsBet on its first US sports league betting partnership, as they continue to grow their business throughout the US," NBA head of fantasy and gaming Scott Kaufman-Ross said.
"PointsBet has a unique offering in the marketplace and we are excited to find new ways to engage with fans together."
PointsBet, which launched in the US in January last year, is licensed to operate in New Jersey and Iowa and is becoming a popular wagering operator in the US.
It was founded by Sam Swanell, who was a big player in Tom Waterhouse's eponymous bookmaker, fellow former Waterhouse staffer Andrew Fahey and Nick Fahey.
Pointsbet initially launched in Australia but it was obvious from early on their end-game was in the USA, with a heavy emphasis on spread betting and US sports.