BetEasy boss says WA POC tax has turned them off buying the TAB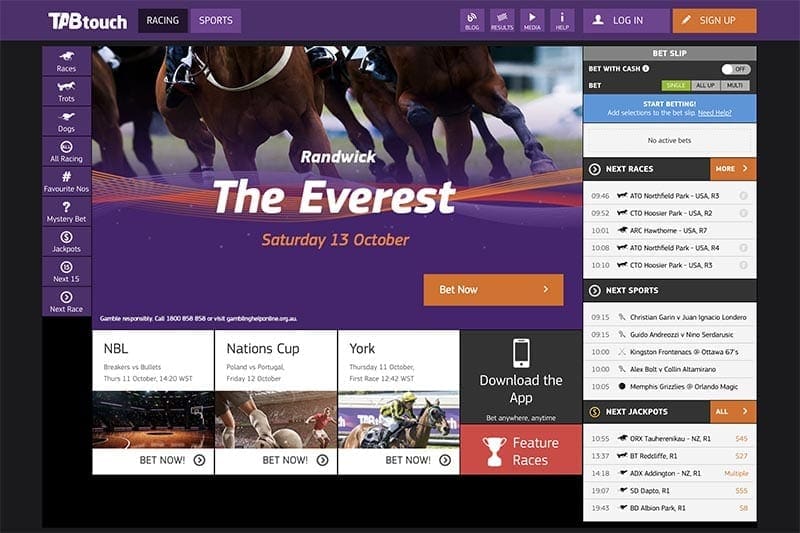 A new tax on bookmakers, ready to be introduced in parliament this week, already has some online gambling firms up in arms, with one of the biggest online betting agencies in Australia saying it has turned them away from buying the WA TAB.
The WA state government on Tuesday announced several reforms in the racing sector including the sale of the TAB and introduction of 15% tax on the profit earning of bookmakers known as a "point of consumption" tax.
However, news of the new tax hasn't gone down well with the CEO of BetEasy, Matt Tripp, who says their interest in the TAB has waned. The company had previously shown interest in buying the TAB and were in talks with the state government.
Bet Easy is majority owned by online gambling giant The Stars Group.
LEGAL: AUSTRALIAN ONLINE BETTING SITES
"We have been engaging with the government and its advisors as an interested party in the possible sale of the WA TAB," Mr Tripp, who founded Sportsbet, said.
"A tax rate of 15 per cent is more than twice the rate that applies to the TABs in other states and seriously decreases the attractiveness of the asset.
"It will also have long-term negative consequences for the WA racing industry, which will ultimately impact the buyer of the TAB.
"Ultimately, its value and returns to the racing industry will be determined by the level of competition in the sale.
"At a tax rate of 15 per cent, we won't be entertaining the idea of making a bid."
The decision to allow the sale of the WA TAB is a U-turn from WA Labour Party's stance while in opposition, as they were against the sale.
With the introduction for the "point of consumption" tax, foreign corporate bookmakers, notwithstanding where they are licensed would have to pay 15 per cent on profits from bets made in WA.
Thirty per cent of the total revenue from the new tax will go to the WA racing industry, while 35% of the TAB sale will be directed to a dedicated racing infrastructure fund. The asking price of the TAB is unknown as the state government is quiet on it.
The introduction of the 15% tax was mentioned in the state government's first budget but would be introduced to parliament within the week. The system will, however, come into force by January 1, 2019.
Read about the re-branding of Crownbet to Beteasy in our comprehensive review