UFC 229 Preview – Conor McGregor vs Khabib Nurmagomedov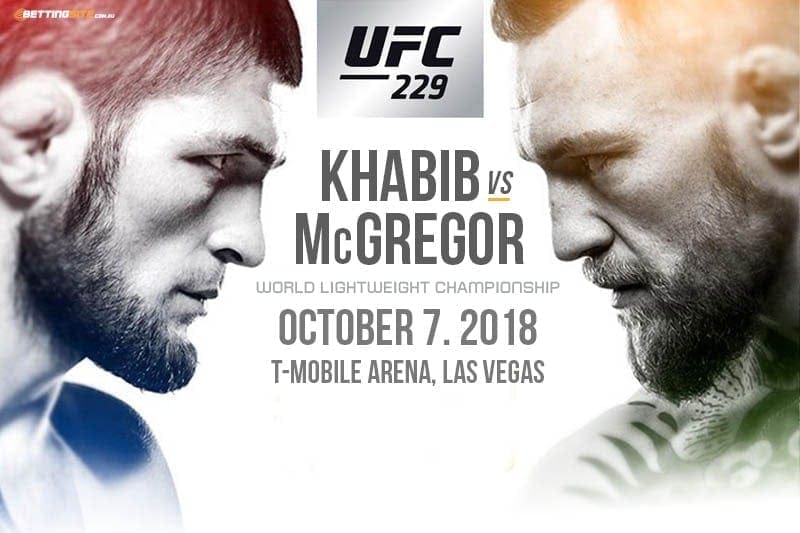 The tale of the tape – Conor McGregor vs Khabib Nurmagomedov
Conor McGregor
Record: 21-3
Height: 172.72 cm
Reach: 188 cm
Last UFC fight result: TKO win over Eddie Alarez at UFC 205, November 13, 2016.
Khabib Nurmagomedov
Record: 26-0
Height: 177.8cm
Reach: 177.8cm
Last UFC fight result: Decision win over Al Iaquinta at UFC 223, April 8, 2018.
The UFC superfight that the world wanted to see is finally here.
The world's most famous fighter Conor McGregor returns to the octagon for the first time in two years as he looks to hand undefeated champion Khabib Nurmagomedov his first ever loss.
This fight is a true contrast in styles and a throwback to the early days of the UFC.
McGregor, a southpaw with the best standup game in the MMA world, will look to keep the fight off the ground. He has unmatched punching power and has the ability to end the fight within the first round.
Nurmagomedov is an orthodox fighter that is competent on his feet, but not outstanding. The area he excels in is grappling. His 26-0 record is reflective of just how dominant he is once the fight hits the ground. Some of the maulings he has handed out in the UFC are difficult to watch, such is the onesidedness of these fights.
This fight is set to be an instant classic.
BetOnline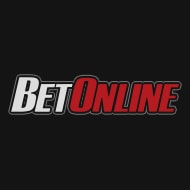 $5,000
50% matched deposit up to USD $5,000
read review
Bet Now
Bovada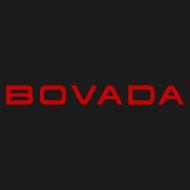 $250
Claim a 50% deposit bonus up to the value of USD $250
read review
Bet Now
MCGregor predicts a 'devastating KO'
Never one to miss the opportunity to make a bold statement in the lead up to a fight, Conor McGregor has delivered yet another strong prediction ahead of this weekend.
The Notorious One is convinced he ends the fight in decisive fashion.
"I believe KO," McGregor said when asked how the fight would play out.
"Devastating, devastating KO. I hope it's not too early, to be honest. I believe I will clatter him, he will crumble. I don't believe they can take a smack.
"A lot of people believe the fight hinges on whether he can take it.
"Whether he has the chin of a Diaz or maybe the composure of a Mayweather. But, I don't believe he has either of those. I think he reacts like a novice, and I think he is a man with a glass chin that hasn't been cracked yet. He's been cracked a little bit, but not by a sniper rifle. So, I hope he absorbs it, and then I'm going to maul him. Let's see who's having a conversation in there. Let's see who's doing the talking."
While Conor is confident, other MMA experts are predicting Khabib is the man to beat ahead of Sunday.
New Jersey-based striking coach Mark Henry – who trained Eddie Alarez ahead of his lightweight defeat to Conor McGregor two years ago – believes Nurmagomedov could end the bout earlier than expected.
"I hope it's a smashfest. You throw in what Conor has said about his brother and his father. I hope Khabib smashes him, and I think he'll do it in the first round."
Conor McGregor vs Khabib Nurmagomedov – who wins?
It's arguably the hardest to predict UFC fight in the company's history, so who comes out on top in this battle of the titans?
We believe it will be Conor McGregor who once again holds the gold.
Khabib's grappling might be otherworldly but he has to get him to the ground first. Conor has displayed in the past against both Nate Diaz and Chad Mendes that his takedown defense is better than you would expect.
Against Mendes in their interim featherweight bout, McGregor was actually taken down and beaten up by his opponent. He rallied to get the fight back standing however and landed a devastating blow to end it.
It's hard to see Conor getting the fight back in a standing position if Khabib can take him down, but we think he'll be able to end it before it gets to that stage. McGregor's KO power is unrivaled in the UFC and Nurmagomedov has been wobbled before by fighters that don't have the punching prowess of the Irishman.
McGregor goes into this bout as the underdog but we think he prevails via that trusty left hand.
Fight result: Conor McGregor via KO – $2.63 at Sportsbet
More News

Deprecated: WP_Query was called with an argument that is deprecated since version 3.1.0! caller_get_posts is deprecated. Use ignore_sticky_posts instead. in /home/bettingsite/public_html/wp-includes/functions.php on line 5145

All Recent News