UBET abandoned and replaced by TAB brand across Australia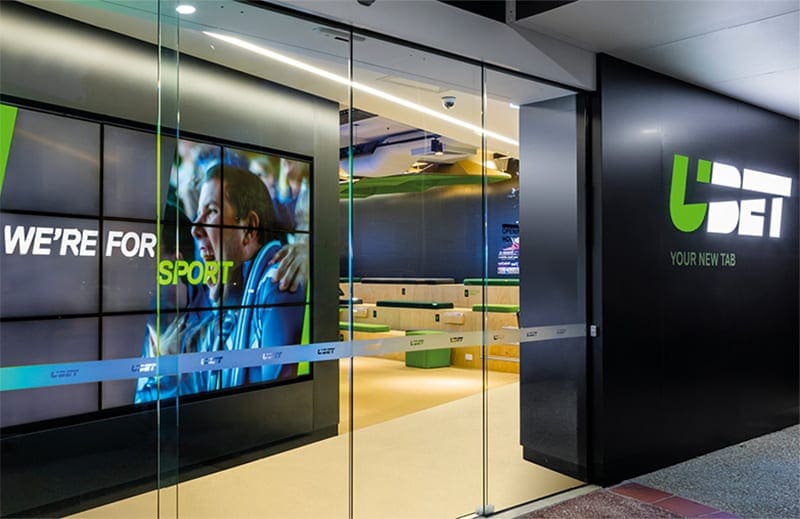 UBET has gone the way of the dinosaurs and the dodo.
The Tatts Group's struggling retail betting brand has been replaced by the TAB brand in what has been a long-awaited move since the multi-billion-dollar merger between Tabcorp and Tatts.
UBET had operated in 1300 venues across Queensland, South Australia, Tasmania and the Northern Territory.
The move will mean those venues are all re-branded to TAB and signage, branding and advertising across racetracks and sporting venues across the country will all be altered to come into line with the Tabcorp brand which dominates the Victorian and NSW markets.
The brand change will be completed by March, while UBET app users will have a new, re-branded online service on Monday, December 24.
Interestingly, UBET customers will remain on a separate technological system to TAB customers and be migrated over to TAB's online platforms after the 2019 spring racing season.
The UBET website has the following message on its website for visitors, providing more information on the branding merger via the link.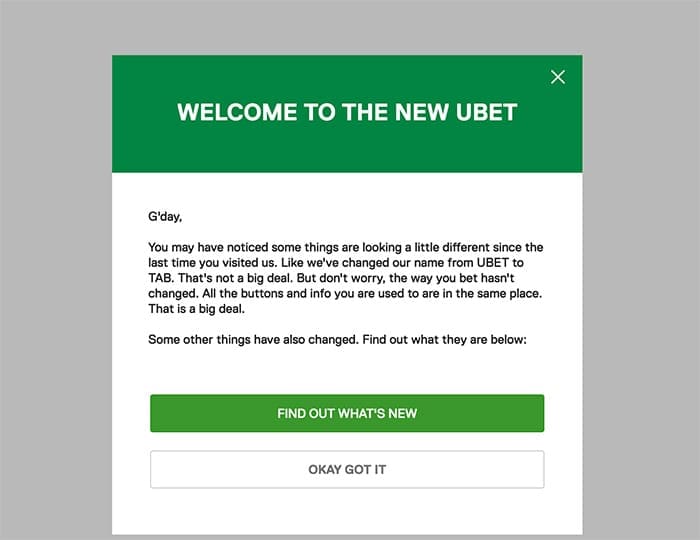 In a statement to its shareholders during the week, Tabcorp announced that it expects to save up to $130 million a year by 2021 thanks to its 2017 merger with the Tatts Group.
Tabcorp's head of wagering, Adam Rytenskild, spoke the Sydney Morning Herald about the move — the first in an effort to bring the two giant companies together.
"UBET has been in decline for some time – at least five years," Mr Rytenskild said.
"This is a really important milestone for us, putting our brand into those states."
UBET has famously struggled to gain a foothold for the Tatts Group since launching in 2015.
Latest Tabcorp & UBET news
[rm_recent_news tags="Tabcorp, UBET" title="" ajax="true"]