Tabcorp eyeing off American expansion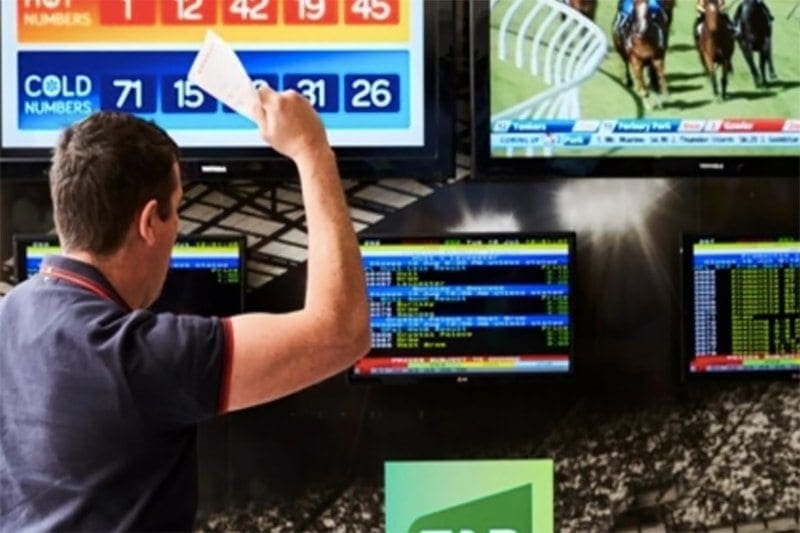 AUSTRALIAN bookmaking giant Tabcorp has flagged a potential a move into the US betting market after the Supreme Court removed a ban on sports betting.
In a highly anticipated ruling last month, the state of New Jersey won a long running case to repeal of a law prohibiting sports betting across most US states. The win cleared the way for the opening of lucrative new wagering markets in America.
Even though the US has an almost nation-wide ban on sports betting, it has been estimated that American bettors wager $195 billion a year on underground sports betting.
CEO David Attenborough said at an event hosted by the American Chamber of Commerce in Australia that the wagering giants "might well" look to move into the market, but his main priority was focusing on finalising Tabcorp's merger with fellow bookmaker Tatts Group.
"Are we going to be rushing in there? No. Will we be going into America eventually? We might well," he said at an event hosted by the American Chamber of Commerce in Australia.
"But it will be at the right time … and right now, we are focused on Australia and getting this integration done."
Alongside the pending merger, the unclear nature about exactly how the lay of the gambling land will look post-Supreme Court ruling also has provided some trepidation for Tabcorp.
Attenborough said there remained uncertainty about what shape the US sports-betting market may take, and regulatory and taxation differences between various states.
"It's going to be a patchwork quilt. There are going to be a number of states that go slow, they think New York is probably going to be the biggest market in the short term," he said.
"We are monitoring all the information that's flowing out over there. We are not creating right now a 'shall we, shan't we', we are in the pure monitoring phase."