Sporting codes and TV networks to be impacted by gambling ad ban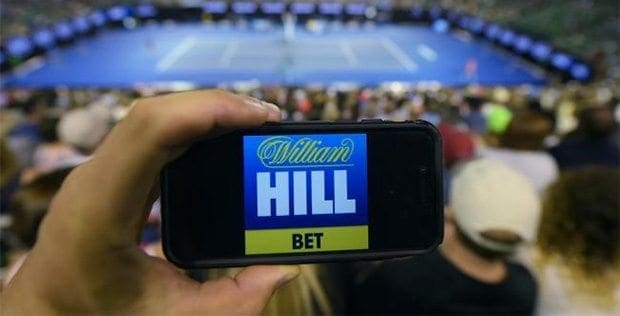 The federal government is planning on introducing legislation which will ban gambling advertising during live sporting events.
While the Interactive Gambling Amendment bill 2016, with secondary amendments – including plans to phase out gambling ads – is waiting for approval by the lower house, the Turnbull government is planning to eradicate bookmaker ads completely.
The new laws could be introduced as soon as next week, with Communications Minister, Mitch Fifield, planning to go to cabinet next Tuesday.
The move has been pushed by Federal Treasurer, Scott Morrison, who also wants to damage the bookmaker industry further by introducing a nationwide point of consumption tax.
Media outlets are reporting Senator Fifield will be moving to ban all betting advertisements from the start to the finish of sporting events, also known as a "siren to siren" ban, on both free to air and pay TV networks.
Senator Nick Xenophon recently attempted to pass legislation of his own to completely ban gambling ads on the television, and while it failed networks expressed their concern at the time.
They are no doubt taking the same stance here since gambling advertisements garner huge amounts of revenue for free to air networks, which can in turn broadcast football and other sporting events for free.
But the federal government may use a tempting bargaining chip of reduced licensing fees to get free to air TV networks on board.
Sporting codes aren't happy either.
Senator Fifield met with Australian Football League (AFL) chief executive, Gillon McLachlan and the National Rugby League's (NRL) chief operating officer, Nick Weeks, last week.
They discussed the ban and how it would affect television rights which the codes attract.
Sponsorships were also discussed as the NRL has a five-year $60 million commercial deal with Sportsbet, while the AFL has a $10 million deal with CrownBet.
Many of the 16 teams also have sponsorships with corporate bookmakers including the Newcastle Knights with Ladbrokes.
According to the SBS, the codes also brought up the issue surrounding integrity agreements with Australian licensed bookmakers.
The agreements allow the bookmakers and the codes to work together to ensure there is no criminal activity occurring, such as match fixing. As an example, West Tigers Tim Simona was recently caught betting against the opposition.
A senior source at a major sporting body has said the legislative changes aren't well thought out.
"This will drive punters to overseas websites and it will result in no reduction in gambling, but a reduction in taxation to state and federal governments,'' the source said.
The source added it could "rob sports of product fees", which is a commission paid by online betting companies to sporting codes for every bet placed on their respective sporting events.
Director of the Coalition of Major Professional and Participation Sports, Malcolm Speed, has also come out against the prohibition of gambling advertisements in an interview with the Australian.
"We don't support a ban on sports betting advertising, on the basis that it is likely to impact on media rights deals or the value of media rights, which is the sports' greatest asset," Mr Speed said.
"We operate in a highly regulated system, where there are limits on placement of sports betting advertising."
He added the codes have already complied with the government and broadcasters "to ban live odds during matches."
"So any restriction or prohibition will inevitably result in lowering investment in community and participation programs, and grassroots development," he said.
As we mentioned above, Senator Xenophon has been the poster boy for the prohibition of gambling ads.
"Obviously, I support tightening up gambling advertising … I'm not going to stand in the way of restrictions, but if you want it to be sustainable in the long term, you bring the broadcasting industry with you," he said.
He added reduced licensing fees for both free to air and pay TV should take place.
A spokesman for Senator Fifield would not comment on "speculation about deliberations" regarding the government's plans.