Sport gambling ads could be phased out, horse racing ads safe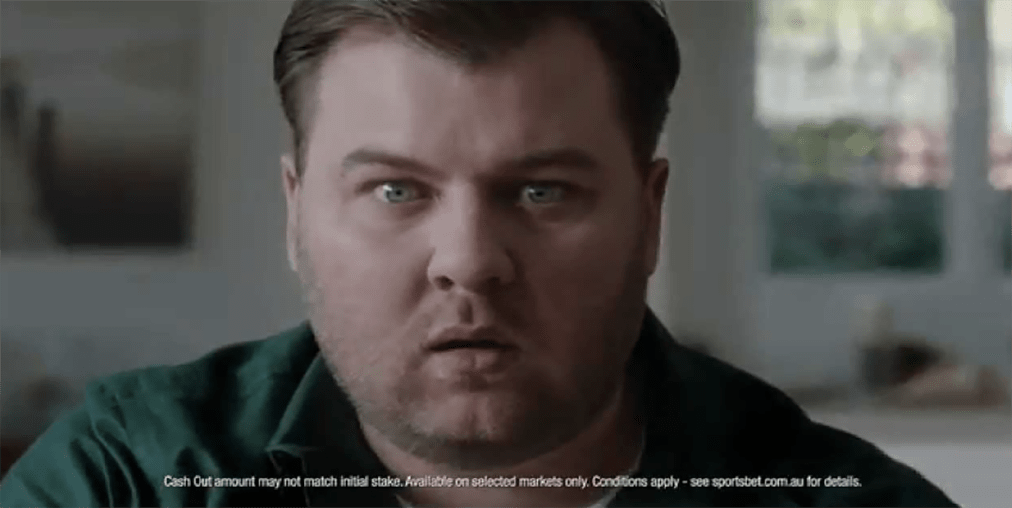 A plan to phase out gambling ads has been agreed to by parliament but it will apply to live sporting events only.
Senator Deborah O'Neill introduced a secondary amendment to the Interactive Gambling Amendment (IGA) bill 2016 during this week's Senate sitting.
The amendment moves to encourage collaboration between the government, the broadcasting industry and national sporting organisations "to phase out the promotion of betting odds and commercials relating to betting or gambling before and during live sporting broadcasts, with a view to their prohibition."
It was agreed to with 37 votes for and 26 votes against and will be enforced if the IGA bill passes.
While a similar secondary amendment was proposed during the IGA bill debate by the House of Representatives earlier this year, it failed.
Included on the opposition was Minister for Human Services, Alan Tudge, who created the bill. He suggested banning gambling ads would not be a viable option as odds for major events, such as the Melbourne Cup, could not be broadcast.
But during the Senate debate, Senator O'Neill addressed these concerns stating horse racing, harness racing and greyhound racing aren't included in the prohibition of gambling advertising and betting odds promotion.
She argued live sporting events are different and "Australians want to keep broadcasts of live sport and gambling as separate things."
Senator O'Neill said the ban on promoting betting odds and gambling ads will be enforced 30 minutes before play and during scheduled and unscheduled breaks, such as weather delays.
"We are not proposing an immediate blanket ban on gambling advertising or betting odds promotion in broadcasting," Senator O'Neill said.
"In calling for a transitional approach over time and a targeted approach in respect of live sporting broadcasts, Labor affords industry the time and flexibility needed to alter current business practices and contractual arrangements."
Included among those who were against the secondary amendment was Senator Cory Bernadi who said it was "more about tax revenue for the government and they are dressing it up as purporting to solve a problem gambling issue".
Senator Pauline Hanson confirmed this when she questioned where the money from international bookmakers in Australia goes.
Senator David Leyonhjelm also rejected the secondary amendment and added the bill is "paternalistic, nanny-state legislation based on the assumption that prohibition is an effective regulatory response to something of which the government disapproves."
Senator Anthony Chisholm was included in the majority of Senators who agreed to the secondary amendment to phase out gambling ads.
"I think that is something that would be welcomed by the community," he said.
Senator Chisholm also revealed punters are increasingly gambling on their smartphones and tablets instead of the in-venue machines. He said this type of gambling prevents staff from knowing someone is gambling.
Chisholm failed to recognise the recent deal between ClubsNSW and CrownBet where a betting app will be rolled out for members and clubs will know who is betting on it in their venue. The information on who is gambling in clubs all around the state will be electronically recorded. There is no recording process for punters who use in-venue machines.
If the IGA bill does pass, live in-play betting will also be banned.
Senator Leyonhjelm questioned why the government wanted to ban live in-play betting.
"Why should some forms of gambling be legal, even encouraged, while another form is prohibited?" He asked.
He revealed many have suggested it incites match fixing and if this is the case the legislation isn't a solution to the problematic issue.
"Banning live betting on the internet in this country will have no more impact on match-fixing than banning the production of pornography in Australia would have on the availability of porn," Senator Leyonhjelm said.
"The internet just does not work that way."
Senator Rhiannon Lee introduced a secondary amendment, she said: "[the bill] bill is likely to lead to an expansion of the Australian gambling market through in-play betting in TABs, clubs and licensed premises, and questions the rationale for such an approach in light of the Labor and Liberal parties having received $10460819 in political donations from gambling interests over the past 10 years".
It failed.
The secondary amendment to completely prohibit "all gambling advertising, including but not limited to all television and venue advertising" also failed.