NRL deregisters Tim Simona over betting scandal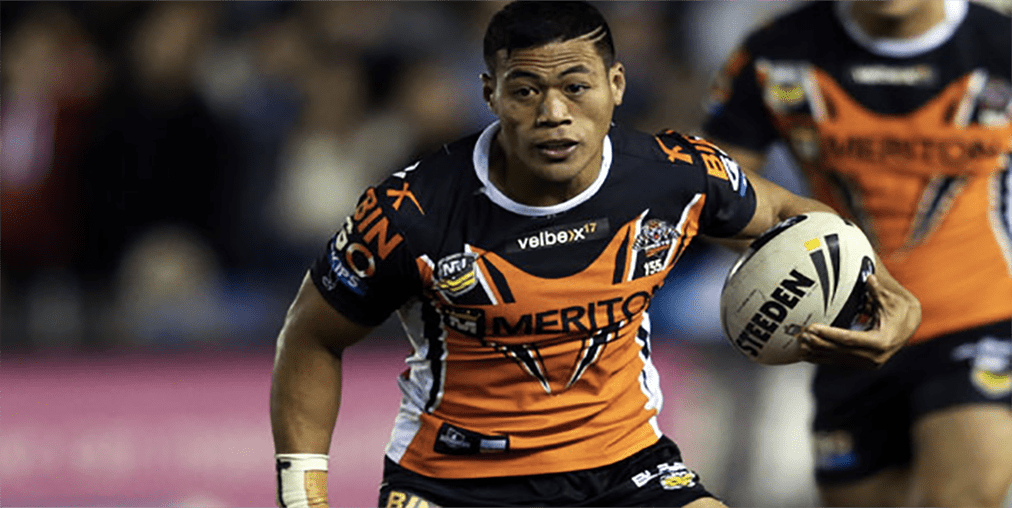 THE NRL today announced that it had deregistered Tim Simona due to a number of severe breaches to the league's code of conduct.
Simona was charged with wagering against his own team and placing bets on his direct opponents to score.
It also came to light that he had pilfered proceeds from a jersey auction for charity and lied to the NRL's integrity unit.
NRL chief executive Todd Greenberg confirmed that the ruling would effectively end Simona's rugby league career in Australia.
"Based on the evidence we have identified it is very hard to imagine that Tim Simona will be registered with the NRL at any time in the future," he told reporters.
While it could not be proved whether or not the New Zealander altered his performance in order to win bets, Greenberg said the player's actions constituted an obvious threat to the integrity of the sport.
"There is nothing more important than the integrity of our game," he continued.
"Our fans have a right to expect that every player on every team is doing his best to win each game and we will be relentless in dealing with anyone who attempts to breach this trust.
"At the end of the day, he has deliberately flouted the laws of the game for his own gain and there is no place for him in the NRL."
NRL integrity unit has stood down Wests Tigers centre Tim Simona #news #nrl pic.twitter.com/WF4BiuXSm6

— Triple M Sydney (@TripleMSydney) 10 March 2017
Ben Weeks, head of the NRL integrity unit, revealed that Simona was "devastated" upon learning of his deregistration.
"Tim's reaction was as you'd expect it would be. He was devastated. I'm not sure what he was expecting," he said.
"But clearly the type of news we delivered to Tim today, for a young athlete who's worked his entire life to become a professional NRL player, the news is about as bad as it gets."
Wests Tigers wasted no time expunging Simona's legacy, removing his player profile form the club website only minutes after the verdict was announced.
Tigers CEO Justin Pascoe voiced full backing of the NRL's decision and moved to quash any suggestions of a systemic gambling problem within the playing group.
"I fully support the comments of Todd Greenberg that the integrity of the game must be upheld above all else," he said.
"I believe it's a privilege to work in this game and it's the responsibility of everyone involved to uphold its integrity.
"As a club we pride ourselves on our standards of behaviour and after discussions with the NRL I'm 100 per cent confident that this is isolated to Tim Simona.
"At Wests Tigers we are very proud of our position in the community.
"We will not allow the actions of an individual player to jeopardise what this club stands for and represents.
"It will continue to be our responsibility to ensure that Simona receives the welfare support that he needs."
Simona played 79 first grade games and represented Samoa in eight internationals.
[interaction id="58c21b483d7ca9a841f372cb"]