Responsible gambling campaign slammed by reform group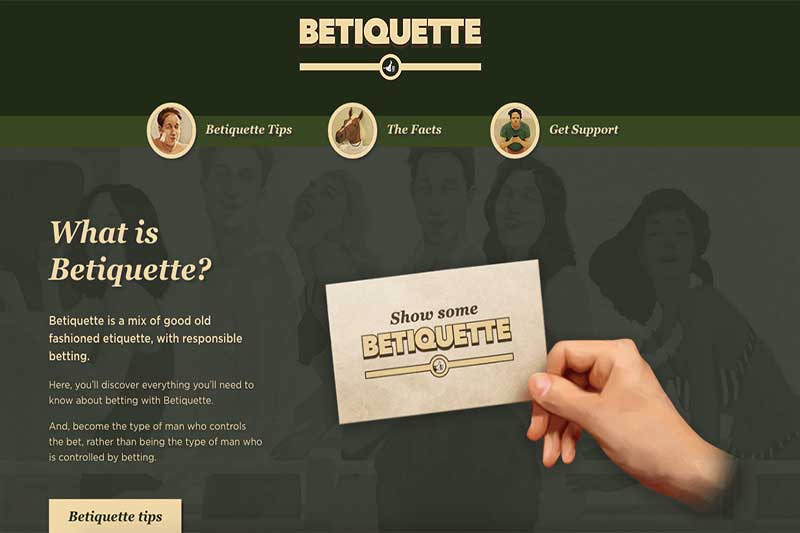 A new program, launched to address problem gambling, has been slammed by a gambling reform group.
The program, known as Betiquette, was launched on Thursday by NSW Minister for Racing, Paul Toole, alongside ClubsNSW ambassador and former Parramatta Eels player, Nathan Hindmarsh.
Betiquette, which will feature ads on the radio, online and via social media, is aimed at men aged between 18 and 35, who are said to be at a high risk of problem gambling.
"This campaign tackles a serious problem in a lighthearted way that is sure to cut through and resonate with the target audience, young men," Toole said in a media release.
"The clever play on words brings a novel and humorous approach to get young men to think carefully when betting on sports so they stay in control."
The Responsible Gambling Fund will inject nearly $18 million in 2017/18 into the program to help prevent and minimise harms associated with problem gambling.
The program is meant to offset the constant promotions surrounding online sports betting, as well as the ability to bet 24 hours a day, seven days a week.
"Ninety per cent of online sports bettors are male, with an average age of 31," Toole said.
"This is why there needs to be a targeted education campaign."
The campaign features several different ads addressing key issues including knowing when to stop betting, bet planning, ignoring peer pressure, and avoiding betting when intoxicated.
The campaign launched in time for the National Rugby League (NRL) and Australian Football League (AFL) grand finals, as well as the spring racing carnival.
But Alliance for Gambling Reform spokesman, Tim Costello, said the program isn't enough with NSW recording the highest problem gambling rates in Australia.
"It is reprehensible to take a light-hearted approach to the deluge of gambling harm in NSW when sports betting is still illegal in the US," Costello said in a statement on Thursday.
Hindmarsh, who had a serious gambling problem before getting help said the "subtle approach" of Betiquette could influence problem gamblers in a more constructive way than attacking them.
"I was one of those guys, you point the finger at me and I get my back up and respond the wrong way," Hindmarsh told reporters in Sydney.
"It wasn't until people generally had a conversation with me about my problem gambling when things became a lot easier for me."
But Costello described Hindmarsh as a "paid industry spruiker".
Fairfield City Mayor, Frank Carbone, wants more to be done when it comes to poker machines and harm prevention. He even requested the NSW government to stop investing in the machines in July.
Carbone said while the 'Betiquette' campaign did raise awareness of responsible gambling, it fails to address the issue of problem gambling in disadvantaged areas.
"There needs to be a review of the gambling industry and the state government's reliance on tax revenue from gambling," Carbone said in a statement.
Budget papers revealed that more than $730 million collected as tax by the state government was from "hotel gaming devices" in 2016-2017.