NRL Grand Final 2020 betting odds, market news & value bets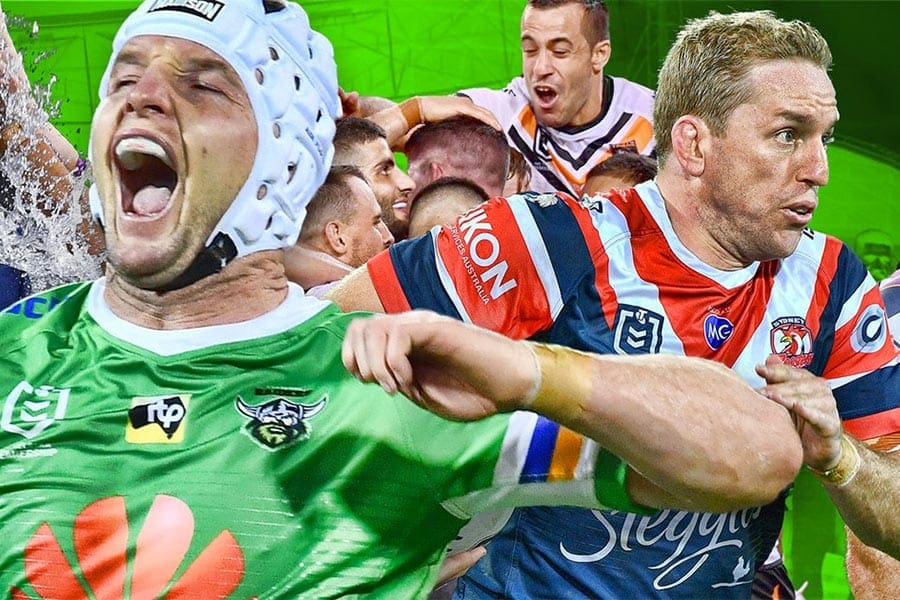 For those who bet on the NRL Premiership week-to-week and study the futures markets at every opportunity, this Sunday is Christmas.
For others, it is a chance to have a hit and giggle on the wide array of NRL Grand Final betting markets on offer at Australia's leading online bookmakers.
There is plenty of cash to be made regardless, so let's start looking for a winner.
Penrith Panthers NRL Grand Final betting
Remember a few months ago when we wrote about throwing plenty on the Penrith Panthers while they were still at $6 to win the premiership after eight or nine wins in a row?
Well they're now at 17 straight wins and are the $2.20 outsiders at Sportsbet.com.au, which is a nod of respect from punters and bookies towards Melbourne's performance against Canberra and the fact they're playing their fourth NRL Grand Final in five seasons.
Regardless of Melbourne's favouritism, huge respect needs to be paid to winning 17 games on the trot.
The last team to do it was later caught cheating the salary cap, which some might say makes it null and void, but it still puts Penrith in rare air.
The best club winning streak is 19 games by the 1974/75 Roosters, who were led by Arthur Beetson and Jack Gibson, so the company they keep at the moment is absurd.
NRL betting sites have set the line at 1.5 points, and it is hard to say with any certainty the game will be that close.
Recommended!
Only two Grand Finals of the NRL era (2015 and 2016) have been decided by two points or less, so you might as well take Penrith at the head-to-head price and get the full $2.20 on offer instead of going down to $1.90 when the line is that skinny.
The 13+ margin for Penrith was popular in the regular season, as they won nine times in that fashion, but in the finals they have only won by a combined five-point margin across two games.
The 1-12 at $3.10 is a very good price for those who are backing the Panthers.
Against top-eight sides this year, including finals, they've won five by 1-12, had one loss by 1-12 and won four by 13 or more.
While on paper that looks a reasonably even split, two of the 13+ wins were against a Cronulla side who were the only top-eight team in history to qualify having not beaten anyone above them on the ladder in nine attempts.
When you look at first tryscorer betting, Jarome Luai at $26 and Nathan Cleary at a similar price will be hard to go past as value picks without venturing into ridiculous territory, but Josh Mansour at $12 could be the pick for Penrith.
Melbourne Storm NRL Grand Final betting
Are they ever far away from the top of the mountain?
Even in a normal season this would be a fantastic achievement, but the Melbourne Storm have been on the road since the middle of June.
They've played for a state that has been in lockdown for a majority of the NRL season, so to have lost just two games when missing a host of star players since relocating to Queensland is mind-boggling.
There were some who cast fortunes of doom and gloom a decade ago when the Storm were caught cheating the salary cap, but they've now gone to eight prelims and six NRL Grand Finals in 10 years since.
Not even the mighty Roosters can boast a record like that. These guys know nothing but winning.
Melbourne started the finals series as premiership favourites and still hold that position, so it not surprising that there is a bit of support for them to win by 13+ at $4.
When looking back at the Craig Bellamy era and the years they went on to win the NRL Grand Final, one frightening statistic stands out.
SEE ALSO: NRL FINALS WEEK 3 REVIEW
In 2007, 2009, 2012 and 2017 combined, they managed to win nine out of 12 finals – including two deciders – by 13 or more points.
This year they've won their finals by 12 and 20 points, so you can make a case they are ready to win another flag.
It was often a bit of a wives' tail that when Melbourne won big they won comps, but the numbers support it.
In 2016 they survived two close games to get through to the Grand Final before losing to the Sharks, while in 2018 they suffered a similar fate.
In 2019 they didn't have another gear despite an excellent regular season and bowed out to the Roosters in a 14-6 loss.
It all sounds complicated, but you have to believe there is a chance they win the NRL 2020 Grand Final by 13 or more.
Josh Addo-Carr could well be playing his final game for the Storm, and he is the favourite to cross first at $8.50.
He scored the first try in the 2017 decider and also scored in 2018, so make sure you include him as an anytime tryscorer at $1.91.
Felise Kaufusi at $36 is a great roughie pick when you consider Melbourne's love for set plays on the edges in big games, so make sure to have a few bucks on the Queensland star.