Malcolm Turnbull betting – when will the PM's term end?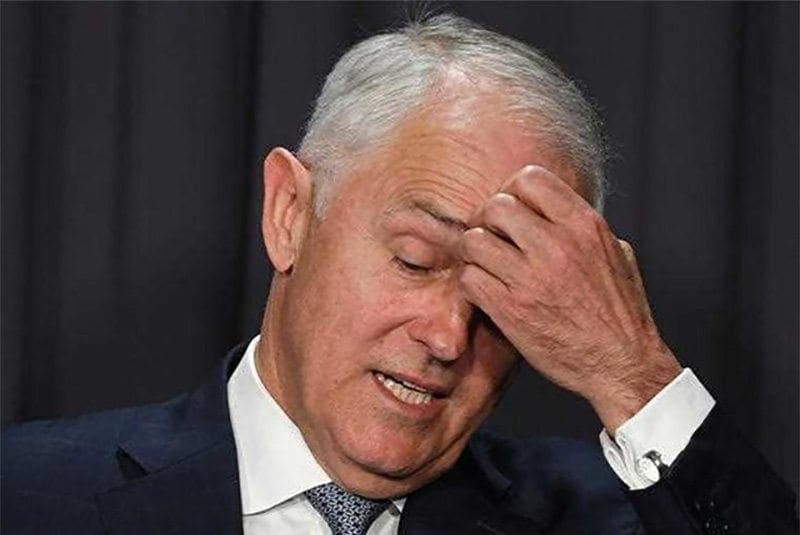 IS Malcolm Turnbull doomed to be removed as Australian Prime Minister before the next federal election?
The besieged Liberal Party leader is a $1.70 chance to lose his job in 2018 at Sportsbet.com.au.
Following a tumultuous period in which he has faced criticism about his ability to appropriately deal with the same sex marriage debate, the parliamentary citizenship debacle, energy affordability and the Manus Island refugees, Turnbull is feeling the heat from both inside and outside his own party and the vultures are circling.
The Prime Minister, who himself rose to his position after overthrowing Tony Abbott as party leader in 2015, is not expected to last till the 2019 election.
In Sportsbet's 'When will Turnbull's term end?' market, 2017 is paying $3.50 (with just 46 days to go in the year), 2018 is paying $1.70, he is $6 to survive until the 2019 election and to win the next election and go beyond 2020, you can get $10.
Australians will know only too well that the major political parties are reactive to popularity polls, and the latest results for Turnbull and the Liberal Party are not pretty.
In a November Newspoll, Turnbull has had his rating cut from 41 to a new low of 36 per cent and his lead over Bill Shorten to just two percentage points.
The Coalition Government trails Labor by 45 to 55 per cent in two-party terms – a potential swing of more than 20 seats for Bill Shorten's party.
If Sportsbet's other politics markets are anything to go by, times will be tough for Australian conservatives.
Sportsbet Malcolm Turnbull election betting markets
After weeks of turmoil, Labor is the new favourite at the next federal election, paying $1.50:

If it's not Turnbull at the helm at the next election, then who?
Julie Bishop is paying $4 to take the mantle, while former PM Tony Abbott is $5.50 to get his revenge and re-take his place as head of the party.