Betting on Australian lotteries set to be banned soon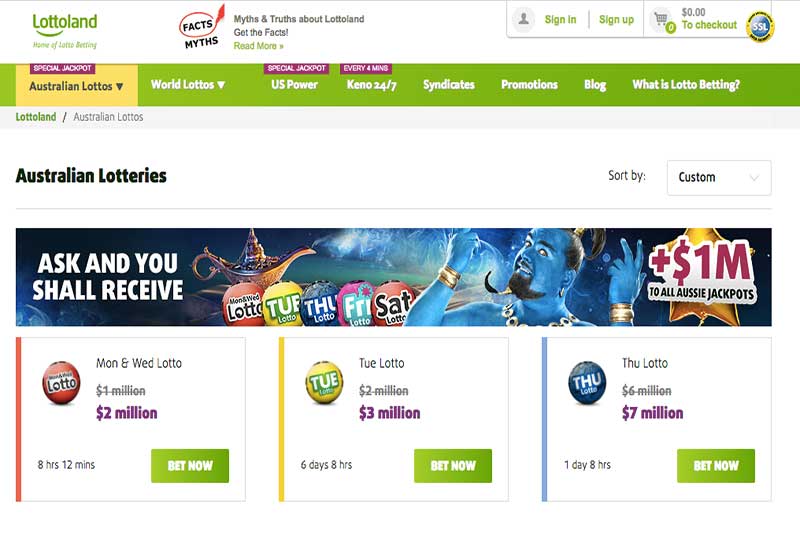 BOOKMAKERS licensed in the Northern Territory may no longer be able to accept bets on the outcome of Australian lottery results.
Attorney-General Natasha Fyles has advised the NT Racing Commission, which licenses online betting sites, to ban bets on Australian lotteries.
Lottoland has been the main target for official lottery organisations, including Tatts, which has a monopoly in all states and territories except Western Australia where the state-owned LotteryWest runs the lottery draws.
It caused a stir when it first entered the market due to its business model, where players bet on the outcome of official Australian lotteries and international draws, like US Powerball.
It takes out insurance to cover the prize divisions, which can sometimes be more than the official draw.
Other online bookmakers also offer online lottery betting, including William Hill after it teamed up with Lottoland to deliver Planet Lottery. Sportsbet has a small range of betting markets too, and you can bet on the outcome of the first ball, last ball, the order of the balls, supplementary numbers and more.
However, Lottoland has remained Tatts' prime target, and the Australian Lottery and Newsagents Association (ALNA) has encouraged independent newsagents to join in on getting the online betting site shut down. While many independent newsagents have claimed that Lottoland has stolen customers, Tatts has launched a brand new lottery site where players can purchase tickets online. Independent newsagents only receive a commission when players buy tickets in-store.
Lottoland attempted to help out independent newsagents which continue to face the brunt of the digital era by offering a revenue-sharing model, where 10 percent of every bet placed online would go to a newsagency. Additionally, newsagents would only have to advertise Lottoland's international lottery draws and leave the Australian games out.
Despite the proposal, Fyles has announced that bookmakers will soon be restricted from accepting bets on Australian lottery draws, like Sat Night Lotto.
She said it was in response to claims Lottoland is a "synthetic business practice" which had "undercut" businesses and newsagents.
"The Territory Labor Government takes online gambling regulation very seriously and we aim to provide a strong regulatory framework for the sports bookmaking industry," she told NT News.
"Concerns have been raised across the country about how this synthetic betting practice has undercut hardworking small businesses, including many newsagencies in the Northern Territory.
"I have listened to concerns and I'm taking action."
Lottoland chief executive, Luke Brill, has been supportive of regulatory changes and even requested an increase in the amount of taxes the company pays on top of what it is already taxed as a NT licensed bookmaker.
He said the company respects the choice to ban local lottery betting on Australian draws and it would be working with the government to make the required changes.
Brill added that Lottoland customers preferred to bet on overseas lotteries like MegaMillions and other international draws, which exceed the jackpots in Australia.
"Importantly, there are no restrictions on our international products, meaning our customers can continue to bet on the outcome of overseas lotteries," he said.
"Overseas lotteries are the preferred betting option among our customers as they offer larger jackpots."
Bookmakers, including William Hill, will be given a "short, reasonable period" to make the necessary changes before the government enforces the restriction.
"For the time being, customers will be able to use all our betting products as we await confirmation on the date the changes will be formally enacted," Brill said.
If you want to get your bets in before the changes are made, head to Lottoland now.