Ladbrokes splits from pack on best way to implement industry reform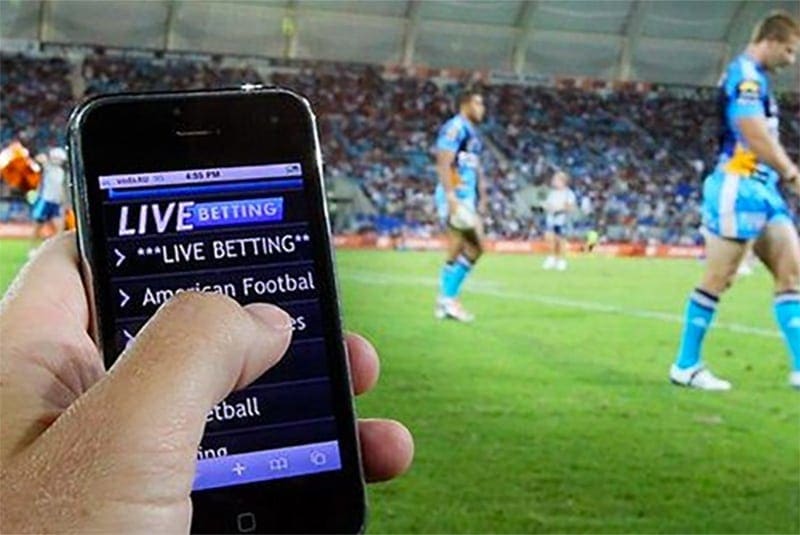 One of Australia's biggest bookmakers, Ladbrokes, has found itself on the opposite side as it fights other rival gambling companies over plans to introduce a national self-exclusion scheme for compulsive gamblers trying to quit betting.
Online-only bookmakers, including the recently re-branded BetEasy, Ladbrokes, Bet365 and Sportsbet, have been cooperating with government through its industry group, Responsible Wagering Australia, for some time now to develop tougher responsible gambling reforms.
The reforms would permit compulsive gamblers to, among other things, ban themselves nation-wide and from all betting sites at once using computers, smartphones and tablets.
Other reforms under consideration include a voluntary exclusion scheme that allows punters to set betting limits as they sign-up, and a ban of offering "inducements", which would lure Australians to open online betting accounts or to refer a friend to open one.
It is expected that the Federal Social Services Minister, Dan Tehan, will within the coming weeks announce the approval of the National Consumer Protection Framework for online betting and introduce an implementation timeline.
According to sources, Sportsbet and BetEasy have taken the initiative to work with government officials on the development of a proposal since, but how they will develop the nationally consistent self-exclusion scheme and how it would operate remains unknown.
However, Ladbrokes has contrary views over a planned self-exclusion scheme for gamblers. Despite being in support of a multi-operator self-exclusion scheme, it is worried about the delays in rolling one out.
According to the company, a model of the scheme, which has taken effect in the Northern Territory of Australia, has been very effective and wants other governments to replicate it.
The general counsel of Ladbrokes, Patrick Brown indicated that some self-exclusion schemes fail due to complexity.
"The design and implementation of most multi-operator self-exclusion schemes fail due to complexity," he said.
"Ladbrokes calls on Sportsbet and BetEasy (CrownBet) to work within Responsible Wagering Australia on multi-operator self-exclusion."
The position taken by Ladbrokes puts it at odds with some influential members of Responsible Wagering Australia, including the group's leader, former Labor Party heavyweight Stephen Conroy and there have been questions whether the company would remain a member of the group.
According to sources, Ladbrokes is also dissatisfied about the proposed ban on sign-up inducements, which the company uses to attract potential customers.
Mr Conroy said the industry group is a leading supporter of the new consumer-protection reforms, adding it would continue to collaborate with the government for its implementation.
"All RWA members are strongly committed to this and currently offer simple to use self-exclusion options at an operator level whilst the federal government is implementing the national self-exclusion register," he said.