Which betting sites have live streaming?
One of the major problems facing sports bettors is can they watch the event they have wagered on. After all, where is the fun in betting if you can't see the result. The good news is Australians can now live stream many of the biggest and best sporting events from right around the globe via their favourite betting sites. These bookmakers stock live vision of everything from the AFL to the NHL. This article will run you through what sports are available to live stream at Australian betting sites.
| BOOKIE | SPORTS AVAILABLE | |
| --- | --- | --- |
| | NHL, tennis, Victorian horse racing, NBA more info | WATCH |
| | Tennis, table tennis, badminton, volleyball, greyhounds, cricket, hockey, basketball, Baseball, darts, soccer more info | WATCH |
| | All Australian horse racing,, NBA, NBL more info | WATCH |
Betting sites with live sports streams in Australia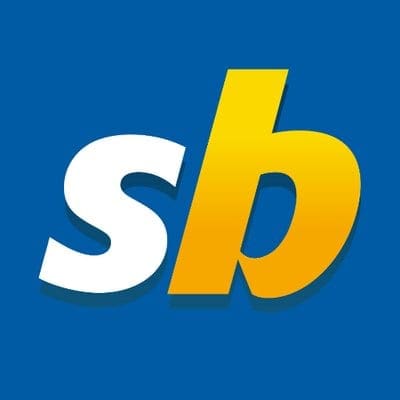 Sportsbet live sports and racing
Sportsbet has a virtual smorgasbord of live sports streaming available, with ice hockey, basketball, tennis and horse racing all a few clicks away.
It also has a range of live cricket matches on offer and a funky in-play betting section that shows every event available, along with the odds, so you can whack your punt on and then start the feed. As with most of the online bookmakers, you must have an active account with Sportsbet that has some funds in it to use the live streaming functionality.
NBA live streaming:
The NBA is a very popular sport to wager on right across Australia and Sportsbet has the vision for every game. It's a simple process to watch the NBA at Sportsbet, with it accessible via each matches page. The NBA is generally streamed live in the mornings in Australia, making it a great medium to bet on while you're passing the monotonous days at work.
NHL live streaming:
The NHL runs from October to April and has a growing place among Australian bettors. Sportsbet is also one of the few bookies around the world to have picked up the live vision of the NHL.
Tennis:
Sportsbet picks up the feeds for all the major tennis tournaments around the world, meaning you can bet and watch things like the Australian Open, French Open, Wimbledon and the US Open via the bookie. This is very handy for Aussies whose access to tennis streams is largely curtailed by Foxtel and Kayo holding the rights for a lot of vision.
Victorian horse racing:
Sportsbet has cut a deal with Racing Victoria that allows them to live stream every Victorian thoroughbred race, including the Melbourne Cup and other big Spring Racing Carnival features. Unfortunately the Sportsbet racing offering ends at the border of Victoria, so if you want to live stream any other state you could try sky racing (it's free on phone) or BetEasy which features the sky racing vision from all over Australia.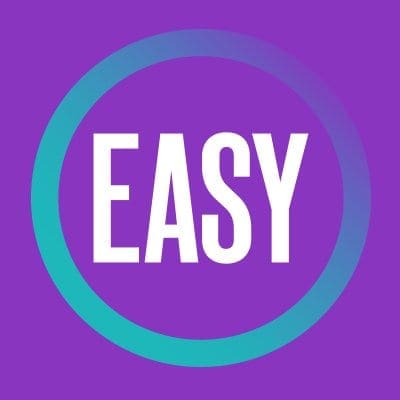 BetEasy live streaming 2019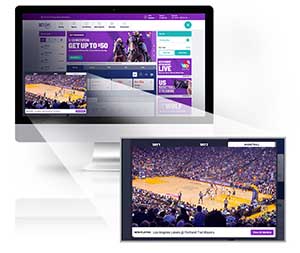 While the AFL is no longer on the live streaming menu at BetEasy.com.au, they are still one of the more prominent bookies to offer some really quality vision via their website and apps.
The two key sports BetEasy has secured the right for is horse racing (Sky Racing) and for the USA basketball league, the NBA, with these two sports some of the more popular betting mediums in Australia.
BetEasy is constantly looking for ways to keep punters on their website, so don't be surprised if they soon add more live sports streaming to its online and app content.
NBA live streaming:
The 2018/19 NBA season, including the playoffs and finals, will be streamed via both the BetEasy website and app, so you won't miss a minute of the world's top basketball league. To get started watching the NBA at BetEasy, visit their website and login, clicking on the live vision tab and then basketball. You will see all of the games that there is currently vision for.
Horse racing live streaming:
Vision from Australia's no.1 racing broadcaster Sky Racing is also available at BetEasy Australia, with their offering definitely trumping other bookies with racing vision. The best part about using BetEasy to stream sky racing is that they have every race streamed, not just some states. This means you can watch Victorian and NSW horse racing here. BetEasy's racing vision now also allows you to punt, while watching, which is a really cool feature.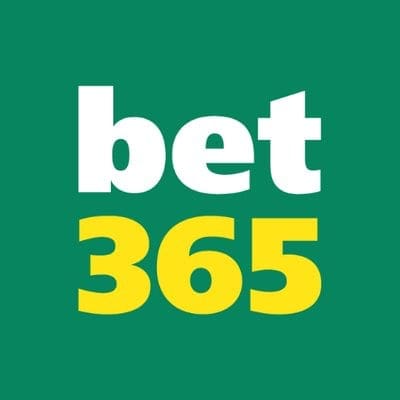 Bet365 – Watch global live sports streams
Bet365 is probably the biggest live streaming betting site in the world, with over 20 different sports and competitions available to stream at the time of writing.
To begin streaming live sports at Bet365 all you need to do is open a new account and make a deposit. You can then have access to around the clock live vision from Australian and International sports.
Note:
The below information is not factual, it is just our experience using Bet365's live streaming services. The vision you watch at Bet365 is legally obtained and licensed by the betting company.
Tennis:
In our experience Bet365 picks up all of the major tournaments, including the four grand slams. This live tennis vision can be a god send for fans, who are generally forced to pay for a Kayo or Foxtel subscription to keep up to date with their latest tennis.
Table tennis:
Plenty of top table tennis is streamed by Bet365 in our experience.
Badminton:
Yep, we've even seen badminton among Bet365's live streaming offering.
Volleyball:
Has got various volleyball matches from around the globe, usually screened late at night Australian time.
Horse racing:
We use Bet365 to watch Victorian races. We couldn't see any NSW or QLD action though.
Greyhounds:
Bet365 in our experience has got UK and Irish greyhound racing vision.
Cricket:
We watch plenty of cricket at Bet365, including the 2019 ICC World Cup. We have also seen heaps of T20 cricket available, which is a huge plus for those who like the punting-friendly format.
Hockey:
We have seen international and domestic competitions streamed live on Bet365.
Basketball:
We watch basketball extensively with Bet365, including the NBA and various European leagues (we have seen Spain, Germany and Croatian leagues on there)
Baseball:
We often catch baseball games, including those from the USA, which includes Major League Baseball coverage.
Darts:
We often find UK darts competitions can be watched at Bet365.
Soccer:
We often use Bet365 for our soccer streaming needs, with both major international comps and Australia's best leagues screened regularly.
You're on the train on the way to work, bored out of your brain. There's an early NBA game on live, you have had a little flutter on the money line, but you're stuck watching the scoreboard tick over on the game cast, right?
Wrong.
Why not live stream the game so you can watch every slam dunk, every sweet dime and every massive swat on your phone, on the train, on the way to work? You'll be able to ride that line all the way, in real time. It's the same if you're stuck out somewhere and want to watch the footy, or the cricket, or the tennis – it can all happen at the click of a button.
Better yet, you can kill two birds with one stone by streaming your favourites sports direct from leading bookmakers such as Sportsbet and Bet365. All you need is some money in your account and a solid data connection on your mobile device, and you're good to go.
Useful streaming guides
About live sports streams at online bookmakers
Live streaming gives you unprecedented access to sport coverage 24 hours a day, seven days a week, in the palm of your hand. Besides allowing you to watch the action unfold in real time, but many online bookies also provide live odds as they happen so you can keep an eye on in-play betting and, if you so wish, take advantage of certain trends.
The box scores only tell you so much, so watching live can help you make decisions on whether or not to cut your losses before the final whistle. If you see a sinking ship, the live stream will help you get off early and salvage something.
While many online betting streams are optimised for desktop and laptop computers, most of them are also accessible on Android and iOS devices. Thus, you can follow the action anywhere you can secure a decent WiFi signal or alternative data connection.