What's next for Conor McGregor?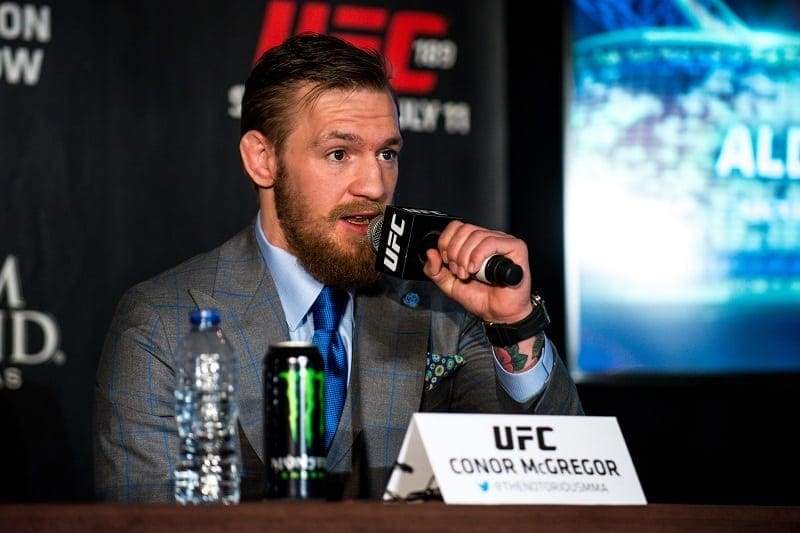 HE is only several days removed from a four round mauling at the hands of undefeated UFC lightweight champion Khabib Nurmagomedov, but Irish superstar Conor McGregor is already eyeing off a return to the octagon.
McGregor tapped out to a neck crank in the fourth round to the 27-0 Nurmagomedov, and while online bookmaker Sportsbet has him as a $3.50 outsider if the fight does take place, the Notorious One is reportedly demanding a rematch.
UFC President Dana White confirmed that McGregor has already been in contact to set up a second bout.
"Conor McGregor has already called me wanting a rematch," White told ESPN's First Take.
"That's what Conor has asked for, we'll see what happens with Khabib and what's next.
"Tony Ferguson looked amazing, those two (Furegson and Nurmagomedov) three different times and it hasn't happened so we'll see how this thing plays out."
Sportsbet has odds of $1.50 on the likelihood of a rematch happening between the pair before the end of 2019.
Conor's head coach John Kavanagh also confirmed McGregor's intentions.
Speaking on the Joe Rogan Podcast, Kavanagh is banking on his fighter's next bout being against Nurmagomedov.
"I think it will be the Khabib rematch," he said.
"Now, I'm going to get torn about on Twitter, 'he doesn't deserve this,' but I'm only saying what I think.
"That's what I see him talking about now so that's how my mind is."
Despite the dominant display by Khabib at UFC 229, Kavanagh believes McGregor will want an immediate opportunity to atone for the loss.
"It was like when he lost the Diaz one fight and backstage he was screaming and shouting at all the top brass about getting a rematch at 170 as quickly as possible.
"He was not letting that go, and four months later he's fighting the same guy, and that's all I'm hearing from him."