State Of Origin Game II team news – Ponga to make Maroons debut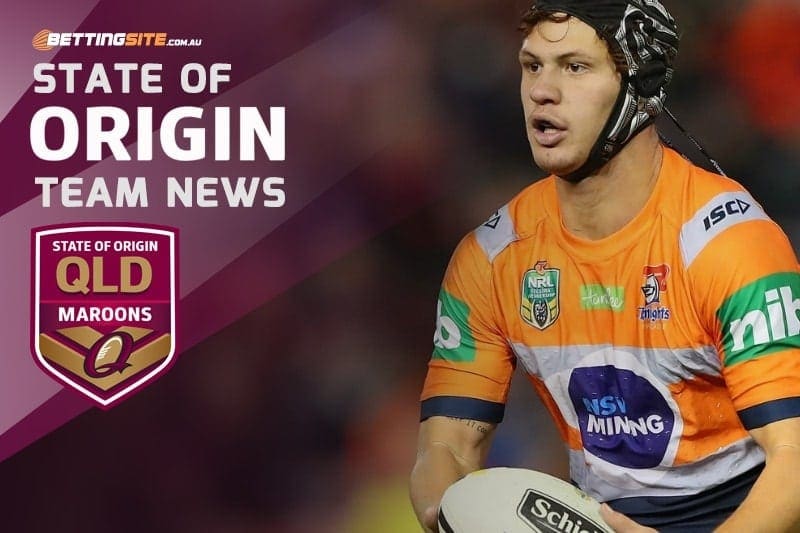 QUEENSLAND has made an early selection call ahead of Sunday's crunch State of Origin match, selecting Newcastle speedster Kalyn Ponga to make his Maroons debut.
Ponga, who has been one of the shining lights for the Knights this season, gets his chance to even the ledger for the Maroons heading into the June 24 game at ANZ Stadium.
The 20-year-old rising star is likely to come off the bench to make an impact later in the game, and those wanting to back Ponga in to make a scoring debut can get $3.75 hope at Online bookmaker Sportsbet to score a try anytime.
There is plenty of support for Ponga coming into his debut.
Injured Knight Mitchell Pearce believes that Ponga will be "a real danger" to the Blues heading into Sunday night.
"If they bring him on as a runner around the ruck, he will be a real danger for NSW, especially late in the game when there's some offloads," Pearce said.
"I wouldn't put it past him to put on a couple of tries or score one himself."
Despite Ponga's inclusion, the Maroons are still $3.20 outsiders at online bookmaker Crownbet to even up the State of Origin series.
Pearce believes his teammate has the mental fortitude to be a major Maroon player for years to come.
"Players like this come along every 20 years or so," he said.
"They've got it all, right down to the swagger. I don't read the paper much these days but I read one today about Kalyn from [Storm captain] Cameron Smith, saying they have to pick him. Kalyn's response to the journos was: 'I never feel like I have to impress anyone. My mind is pretty chilled'.
"That sums him up.
"That's him not being fake. He has that real calm presence, the complete package. That sums him up. He wouldn't have given it too much thought. He thinks how he plays. He's a free spirit.
"The footy stuff, that's the obvious part. He does that and more at training. Every session there are a lot of 'wow' moments. But, like all great players, it's his personality that makes him more impressive. Everyone watches his stuff on the field. He's cool, he's calm, nothing fazes him."