Australian Sports, Racing and Gaming Industry News – January 9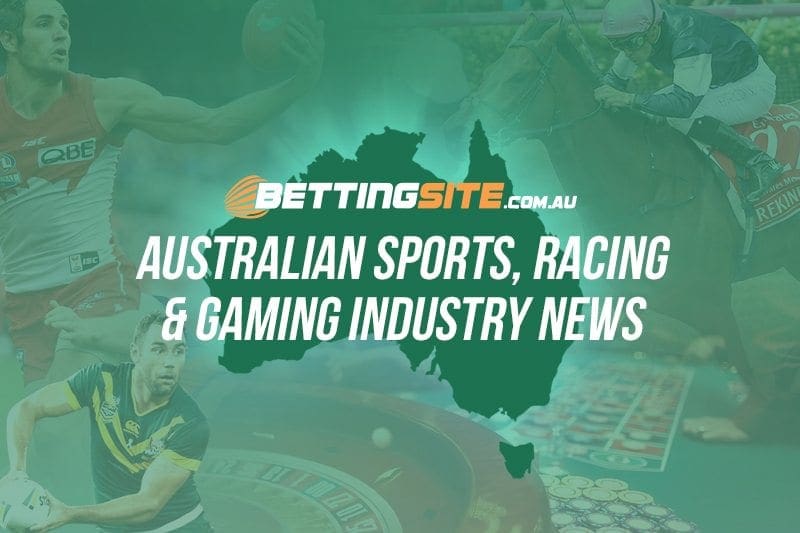 IT'S a new year and we are gearing up for some big changes in gambling over the next 12 months.
2017 was a year of upheaval for the industry, with the Interactive Gambling Amendment Act 2016 signed into law, new provisions for online bookmakers, and the approval of the merger between Australian retail giants Tabcorp and Tatts.
If 2017 taught us anything, it's that we should expect more exciting announcements and controversial headlines moving forward.
We are only a few days into the year, and there has already been some significant movements, including Crown Resorts selling its stake CrownBet. Tatts may also leave Lottoland alone in 2018, according to analysts, and the fight against the poker machine ban in Tasmania is heating up. Find out more below.
Crown Resorts sells its stake in CrownBet
Crown Resorts has announced the sale of its 62 percent stake in the online betting site, CrownBet, to the bookmaker's founder, Matthew Tripp.
The $150 million sale, expected to be completed by February 2018, involves Tripp repaying Crown Resorts loans to the online sports and racing site.
Crown Resorts is currently undergoing a $700 million divestment plan, including the sale of its 50 percent stake in the Ellerston property in the Hunter Valley, New South Wales to James Packer's Consolidated Press Holdings (CPH) and Gretel Packer-associated RPSCO Pty Ltd.
Crown Resorts wants to focus on its core assets, including its land-based casinos in Melbourne and Perth, and the Barangaroo casino and hotel currently under construction in Sydney.
Lottoland sets its sights on Australian Open advertising campaign
Online lottery betting site, Lottoland, had a tumultuous year with several states considering banning it after Tatts launched a campaign against the service. While Lottoland no longer offers punters the chance to bet on the outcome of Australian lotteries, Aussies can still bet on US Powerball, MegaMillions, and other big international lotto draws.
As a result, analysts have said that the threat of the disruptive business model is diminishing, while preventing other companies from entering the Australian the market.
Still, Lottoland's CEO, Luke Brill, remains positive about his company and has hinted to media outlets that an advertising campaign may coincide with the Australian Open.
Meanwhile, Free TV and Commercial Radio Australia (CRA) are currently working on a new advertising code, featuring new provisions for gambling advertising.
While broadcasters will be unable to air betting ads during live sporting events between 5:30 am and 8:30 pm, a draft code released at the end of last year indicated the exclusion of gambling ads during long sporting events, as well as lottery-style advertising.
The exemptions have been criticised and could consequentially be removed when Free TV and CRA release the final code in March.
New Australian esports tournament announces commercial partner
Australian esports is about to explode as the Gfinity Elite Series gears up, with $450,000 in prize money up for grabs in its first year in the Elite Series alone.
Gfinity Esports Australia recently announced Alienware, a subsidiary of Dell, as the Presenting Partner, which it states is "one of the largest commercial partnerships in Australian esports history."
The new tournament mirrors the UK event and will launch in March 2018.
The partnership will ensure that gamers get the best hardware possible, and Dell ANZ General Manager for Consumer and Small Business, Ben Jackson, said it guarantees "the most immersive gaming experience possible."
The Challenger Series has already commenced, where gamers compete across Counter Strike: Global Offensive, Rocket League and Street Fighter V. The top 20 players in each game will then have the chance to battle it out to play alongside esports professionals in the six city-based teams in the Elite Series.
Minimum bet limit laws commenced in Queensland
New Minimum Bet Limits (MBL) laws commenced on January 1, 2018, in Queensland. The MBL apply to all Queensland thoroughbred races, and bookmakers are required to allow punters to win up to $2000 on metropolitan meetings ($800 any one place bet) and $1000 on all other races ($400 any one place bet).
Racing Queensland announced in mid-2017 that it would be following Victoria and NSW's lead in introducing the new laws.
Other provisions (exceptions apply) prohibit bookmakers from closing a punter's account, refusing to allow someone to create an account, restricting accounts, declining to lay a relevant fixed-odds bet, and laying lesser odds than those openly displayed.
Tasmania gears up for poker machine debate
The debate is heating up for and against the Tasmanian poker machine policy, with Tasmania's champion axeman, David Foster, the latest the join the fight.
At the end of 2017, the Tasmanian Labor Party announced it would introduce a policy which would phase out poker machines in pubs and clubs by 2023 if elected.
While anti-gambling campaigners praised the policy and urged the Liberal Party to do the same, the Federal group (which has monopoly over poker machine licenses up until 2023) slammed the plan. The Liberals and the Federal Group believe a complete ban would devastate the club industry.
Foster is the latest to join the Federal Group's side, along with the Tasmanian Hospitality Association, arguing that people should be able to spend their money how they want. Although he does not play the pokies himself, Foster said his mother loves the monthly visit to the club where she puts $10 through the machines.
While the spokesman for the Alliance for Gambling Reform, Tim Costello, says the ban will create jobs, pubs and clubs have financed a new "Love Your Local" campaign which highlights how the venues (supported by poker machine revenue) create employment in local and remote communities.