SA Best announces pokies policy ahead of South Australia election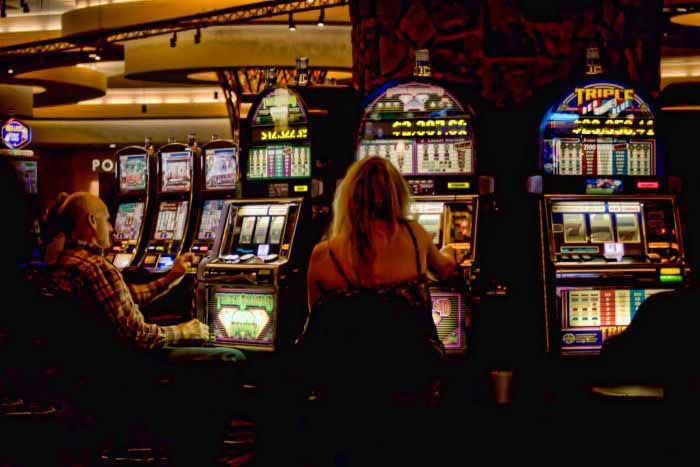 South Australian politician Nick Xenophon has unveiled SA Best Party's gambling reform policy, ahead of the March 17 state election.
The party's leader has backflipped from his original policy of eradicating pokies in the state, but has still vowed to reduce them by around 4000 in the next five years.
Xenophon says his plan is the "the best and most credible way forward to deliver real gambling reform in SA."
He also vowed to continue the clamp down on online gambling.
Other key points of his reform plan include:
$1 maximum bets per spin.
Reducing jackpots to a maximum of $500.
Implementing a buyback scheme targeting the 140 venues with 10 or fewer machines.
Making machines "con-free" by removing misleading and deceptive features .
7 year pokies licenses to be implemented.
Providing financial assistance packages for those impacted by the proposed law changes in the state.
A $3 increase in the gamblers' rehabilitation fund.
EFTPOS to be removed from poker machine rooms/
Banning political donations from the gambling industry.

SA Best has also vowed to clamp down on online sports betting, by changes to the Authorised Betting Operations Act, which would restrict the types of bets that can be offered in South Australia, including exotic bets and live in-play wagering.

Xenophon, who is also the leader of Federal party Team NXT, has not touched on national gambling reform, or providing a framework to standardise laws across the country.

There have been growing calls, particularly from conservatives , for a standardised national approach to gambling which would allow it to become a Federal issue and provide real change in the fight to fix problematic betting.

"The SA-BEST policies are the best way to reduce gambling harm in our state," Xenophon said.

"Our policies will be a key negotiating plank to keep the next government of SA accountable on such an important issue, should we have the seats in parliament to influence that change.

"The major parties seem beholden to the poker machine lobby and the fact that the pokies barons and the AHA are making huge donations to the major parties, and the Australian Conservatives, and unleashing a massive campaign against SA-BEST indicates they are worried at the prospect of real reform."

SA Best looks well positioned in the state election after refusing to side with either Labor or Liberal, instead issuing how to vote memos with open preferences.

On the other side of the coin, Labor and Liberal will find it hard not to direct preferences to Team Best, in traditionally safe seats of their major opponent.