Punter drops $50k on Kangaroos to win Rugby League World Cup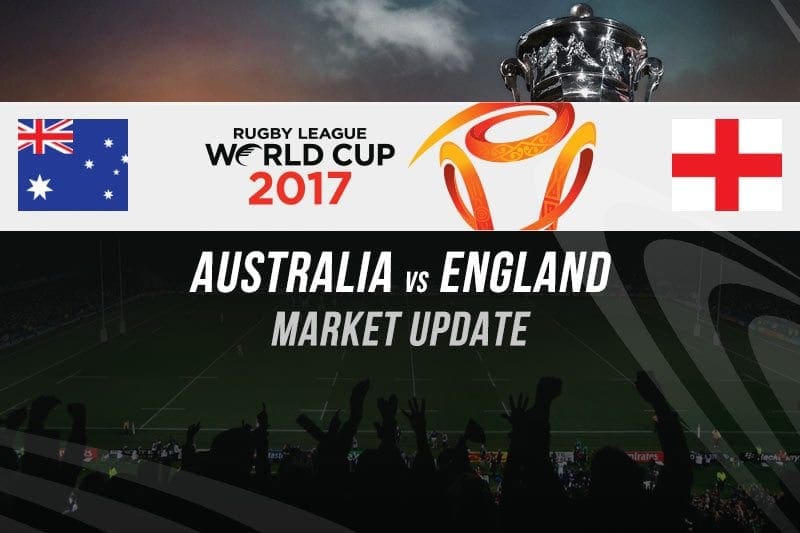 ONE ambitious punter will be looking for a rock to crawl under if Australia don't win the Rugby League World Cup final on Saturday night.
According to Sportsbet.com.au, the man in question has placed multiple bets amounting to $50,000 on the Kangaroos to beat England at Lang Park.
Three-fifths of that sum was dropped at odds of $1.12, with the other $20k paying $1.14.
That adds up to a total profit of $6,500 if Mal Meninga's men get the job done.
There is very little interest in an upset, as the largest bet on the Three Lions is a $200 stake at $6.70 odds.
"I think the punter looked at Australia's odds of $1.14 and thought that it was better than bank interest, so they've gone and had a real crack," said Sportsbet's Christian Jantzen.
"We're expecting to pay that bet as a winner."
The Aussies have won seven of the last eight Rugby League World Cup titles, with New Zealand in 2008 the only other nation to win it since 1972.
2017 RLWC final odds
$1.11 – Australia
$7 – England
Margin betting
$3.60 – Australia 1-12
$1.53 – Australia 13+
$7.50 – England 1-12
$41 – England 13+